Description
The Edge:
Gain an Unfair Advantage and Increase Your Profits
Join this powerful 2 hour event and you will walk away with a wealth of cutting edge tools, empowered to have your best year in business yet.
A new program by BSI Learning and Business Builders Group lifts the curtain on Building a Great Business that Stands the Test of Time.
Do you recognise this picture?
You're the first one in the door in the morning, the last one out the door at night, and you catch up on your admin after the kids have gone to bed
You run around from crisis to crisis all day long, stamping out brush fires along the way
You're always under pressure to lower your prices
Your staff don't seem able to tie their shoe laces without supervision. Your customers expect you to solve all their problems, personally, immediately
And back in the good old days, before you employed all those people, you probably made more money anyway
If a typical day in your life as a business owner looks anything like that, you're on a first name basis with Overwhelm.
Imagine:
What would it be like if you could make Business Fun again:
You're making money
Your customers love you
Your staff are highly engaged and productive
You're proud of the product or service the business sells
You're engaged in developing the business and exploring new opportunities
And you've created the kind of balance in life you dream of
BSI Learning and Business Builders Group are teaming up to give you an Unfair Advantage to Build a Great Business that Stands the Test of Time.
When you join us at The Edge, you will learn:
How to thrive, not just survive in your business
How to create business plans that drive lasting change
How to identify your own powerful niche market
How to gain a competitive advantage
How to stop competing on price
How to build relationships to massively grow your client base
How to have your customers do your marketing for you
How business systems lead to freedom for you
How to generate more cash
How to nurture yourself to market excellence
How to maximise the ROI from the most valuable asset in your business… You
You will identify:
The secrets of great leadership in your business
3 tools used by the super successful to achieve more in less time
A specific action plan for you to move forward faster
The keys to dramatically enhancing your life and workstyle
The 7 characteristics you can apply to have more time and money
When you leave you will understand The Edge Formula for Success:
Relationships + Planning + Accountability + Knowledge =
A Great Business that Stands the Test of Time
Seating is limited - So be sure to register now.
PRESENTER
Terry Kew (Managing Director at BSI Learning Group)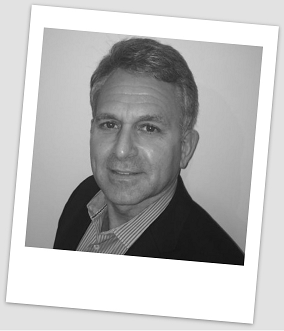 Terry will take you through his experiences that he's acquired by studying and working with elite individuals and business around the world.
Terry Kew's experience in helping business' grow is unparalleled - his career spans Australia, New Zealand, Europe, Asia, Canada and the USA - working with small and large businesses alike, from a small NFP magazine publication to Global Operations and Sales Director of Fitness First.
He's the real deal and has used his skills to assist businesses to grow their revenue in excess of $1.2B.
SPONSORS