"An Integrative Manual Therapy for Spine and Joints of the body"
About this event
The Dorn Method
"An Integrative Manual Therapy for Spine and Joints of the body"
The Dorn Method is a low force, non-manipulative spinal and joint therapy suitable for patients that need gentle balancing of their spine and soft tissue structures of their body. The therapy originated in Germany over thirty years ago and was developed by Dieter Dorn. It is now practiced by over 1000 practitioners world-wide.
Dorn Therapy involves gentle re-balancing techniques which work on re-aligning the leg length, sacrum, spine and peripheral joints of the body. Dorn Therapy can work in conjunction with other therapies including Massage Therapy, Osteopathy, Chiropractic, Naturopathy and Acupuncture or as its own as a stand-alone therapy.
One of the main advantages and points of difference to manipulative therapies is that it involves no high velocity thrusting or cracking. The technique instead uses a combination of pressure and joint movement through its normal range to facilitate the body to realign itself in a gentler fashion.
In this workshop you will learn:
• About the history and theory behind the Dorn Method (DM)
• About benefits and limitations of the DM
• Understand the biomechanics and mechanisms of the DM
• The anatomical landmarks for the therapy
• How to facilitate scructural re-alignment with gentle movement and pressure with no High Velocity Amplitude Thrusting (HVLA)
• How it works in comparison to other therapies
• To balance leg length, hips, pelvis, sacrum and L5 up to the cervical vertebras
• How to manage neck, lower back pain and scoliosis using Dorn Techniques
This is a hands on workshop designed to enhance structural re-aglignement skills of the manual therapist or to enable non-manual therapists to learn a form of manual therapy to add to their existing skillset. A step by step hands on approach is utilised to balance the bodies muscular-skeletal system.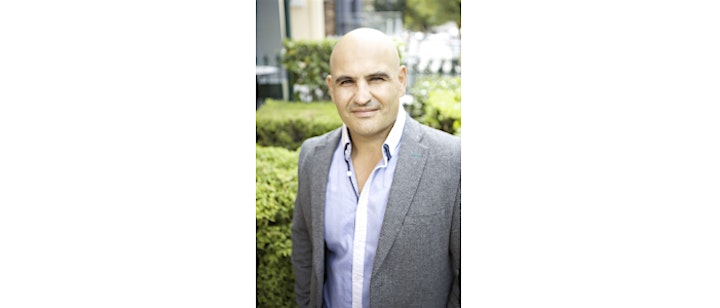 Presenter:
D R J A S O N. M A L L I A
ND BHSc (comp.med) Dip Nut, DBM, AD (Acup)
DO(MP) MCO (Can) PhD (USA) IMD (USA)., Dip SIT, DRM
Reg Acupuncturist | Naturopath
Integrative Manual therapist
Leading Sydney based Practitioner Dr Jason Mallia is the founder, director and principle clinician of Integrated Health Australia. He is a registered acupuncturist and accredited Naturopath having received accreditation in Australia and the US.
Dr Jason is one of Australia's most qualified practitioners and is considered one of Australia`s leading healthcare practitioners with over 20 yrs experience. Jason has had training in all major natural medicine modalities including training in; Naturopathy, Nutrition ,Chiropractic science, Osteopathic manual therapy Acupuncture and Herbal Medicine. He recently completed his masters cert thesis on integrative treatment of lower back pain.
Over the past decade Jason's practice has evolved simultaneously with his own personal development. In this time, with experience, he discovered the true value of "integrative and individualised healthcare " and its importance in restoring health and balance, he understands and respects each individual modality in the healthcare system and understands when they are required.
In practice today Jason uses a unique integrative approach to healthcare and utilises all of his training to provide the best integrative health programs for his patients.
General Information:
Essential Items to bring: lunch (as not provided on the day), massage table, towels and massage oil.
Please note, the presenter has recommended that attendees dress in sports clothing (e.g. leggings and sports or open back top). It is not recommended that women wear dresses or skirts due to the practical component of the seminar.
To ensure the success of this seminar, it is a requirement that you bring above items to the event. If you do not have a massage table, please arrange table hire via https://www.firm-n-fold.com.au/shop-online/hire-equipment or company of your choice.
If you live in a regional area or have any concerns regarding bringing a massage table to the event, please email us at events@atms.com.au
CPE: 12 CPE points
Notes: Seminar notes will be emailed to participants one week before the event.
Cancellation: If it is deemed that a seminar is not viable, it may be postponed or cancelled by ATMS.
ATMS Cancellation Policy: Bookings cancelled with less than 7 days notice before the seminar date will not be entitled to a refund or credit.
Please note that it is not permissible to bring children to ATMS seminars.