Description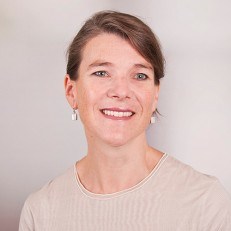 EEON is proud to present one of Australia's leading and respected Diversity & Inclusion practitioners, Juliet Bourke, to talk about her latest work,
"The Diversity and Inclusion Revolution: Eight Powerful Truths"
Her research, with Bernadette Dillon, is the culmination of work with approximately 50 organizations around the world, representing a footprint of more than 1 million employees.
Drawing upon the findings of seven major research studies that cut into new ground, covering topics such as diversity of thinking, inclusive leadership, and customer diversity, this session will aim to:
accelerate the conversation in diversity & inclusion

help to make your D&I programs work (with seven powerful actions)

inspire leaders with possibilities and to close the gap between aspiration and reality.
Key themes and learning areas include:
Diversity of thinking is the new frontier (including cognitive diversity)

Diversity without inclusion is not enough (equity, belonging and feeling valued)

Inclusive leaders cast a long shadow (six signature traits)

Middle managers matter (personas and enablers)

Rewire the system to rewire behaviours

Tangible goals make ambitions real

Match the inside and the outside (outward looking actions)

Perform a culture reset, not a tick the box program (including a D&I maturity model)
A must for anyone who wants to take their D&I work to the next level.
Please book early to secure your place as this will be a very popular event.
Event Time:
12:00 - 12:30 pm Lunch and networking (optional)
12:30 - 1:30pm Presentations & Discussions
1:30 - 2:00pm Q & A
Cost: Free for EEON 2018 Financial members, $50 non-members - we invite you to join as a member on the day, however you will need to purchase a ticket to this event prior to arrival.
Please let us know in advance if you have any dietary or accessibility requirements.
Please note, by purchasing tickets to this event you will be added to the EEON mailing list. If you do not wish to receive communication from us, email info@eeon.org.au You can unsubscribe from our newsletters at any time.
With thanks to our sponsors: