Description


Feel like a lone wolf when you share your Inclusive Diversity message at work?
Join a group of like-minded diversity champions at The Diversity Collective in Sydney.
Hear current case studies- what's working and what isn't, from public and private sector, large and small. You'll meet heads of business, heads of D&I, heads of HR and business managers who want more inclusive workplaces, more productive teams.
These photos are from our last Diversity Collective event, taken in May at the same venue. The comments are from deleagtes that day.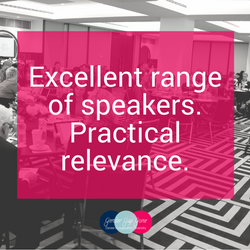 The Diversity Collective is facilitating a conversation, so you can hear what IS working in other businesses. Not all business leaders you'll hear from are just like yours and the speakers aren't all in roles just like yours. Why? Because you can't think outside the box if all your influences are inside the same box.
The Diversity Collective is 1-Day corporate leadership event centred on improving the diversity and the inclusivity of your teams, of your business. Apart from a few stubborn individuals who'd prefer everything be done THEIR WAY (know any of those?), most leaders we speak with do genuinely want to include the best ideas, the best of the talent available to them.
But there are blocks, right? Some D&I programs implemented can backfire. Some just don't gain traction. There are horror stories out of good intentions. The women's networking events that are known internally as 'mothers groups' or the inclusion programs that simply lead to more overt racism and fear.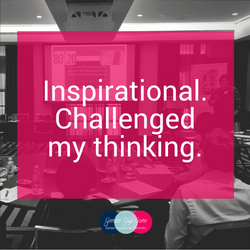 That's why we're bringing together leaders from well-known but diverse businesses. In this series we've had a Male Champion of Change, heads of business, several agitators for change within their own businesses, as well as HR professionals and D&I specialists. They come from large corporates, large brands, lesser knowns, and not for profits. They're going to share what's working, what hasn't and they'll answer your questions.
In our Think Tank you'll tackle some of the big obstacles, like unconscious bias and career-limiting-displays-of-D&I-enthusiasm, along with managing the increase in conflict as the flow of ideas is less unanimous.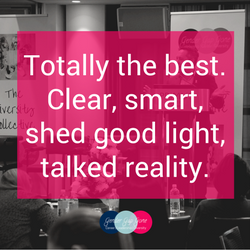 This will be our 3rd Diversity Collective event.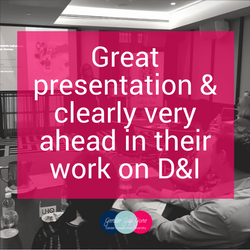 The event is dual purpose: education and networking. So pinch ideas you can apply in your own teams immediately, red flag the strategies you might want to avoid and connect with others to share ideas later as you implement what you've learned.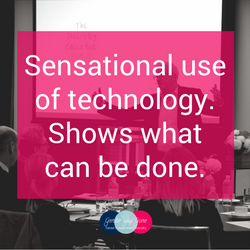 These are the speakers who will be joining us on the 9th of November:
- Meredith Wilson, GM Services, Wesfarmers
- Rachel Banks, Head of People & Culture at AMP
- Ray Itaoui, Executive Director Sanity, Bra's N Things, Honey Birdette
- Nicole Birman, General Counsel, carsales.com.au
- Kate Mason-Dryden, Chief Transformation Officer, Coca-Cola Amatil
- Grahame Doyle, Executive General Manager, Toll People
- Lauren Jauncey, who has JUST lef the Head of Diveristy & Inclusion role after 12 years with Australia Post
- Rebecca Doyle, Head of People & Culture, National Rugby League
- Dawn Hough, Director Pride in Diversity, Pride in Wellness, Pride in Health + Wellbeing at ACON
- Claire Braund, Executive Director, Women on Boards
- Natalie Goldman, Flex Careers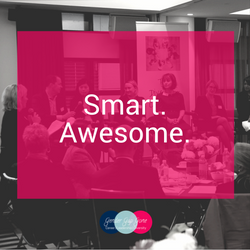 ** For a TABLE OF 8 DISCOUNT, or to be kept in the loop on future events, please contact us at diversity@gapgone.com.au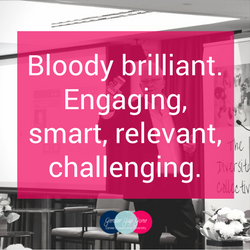 Oh and the venue is important, right? Probably not the deciding factor, but it helps if the food is great and your environment is inspirational...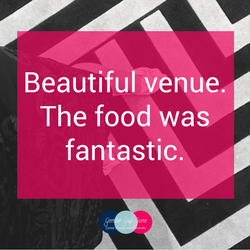 These are the brands who've been involved so far. Will your business be one of them?