The Disruptive Ideas Club #2

Tuesday, 23 June 2015 from 6:00 pm to 9:00 pm (AEST)
Event Details

The DBN Disruptive Ideas Club:
This will be our second Ideas Club event, where we gather round to explore the ideas of a book that makes us all see the world a little differently. This time around we will be discussing Drive: The Surprising truth about motivates us by Dan Pink. 
(Note - you don't need to have read the book to participate in the event, but it does help a lot).
Why did we choose Drive? 
One of the pillars of the Disruptive Business Network is the pursuit of meaningful work. This remains for many of us endearing but stubbornly elusive.
 
In his book 'Drive: The surprising truth about what motivates us', Dan Pink looks over 50 years of research in psychology and behavioral science and brilliantly illustrates that the traditional paradigms of motivation such as carrot and sticks or if..then (if you do this, then you will get that) work well in certain situations - however for any work that requires any complexity or creativity, they often don't work and can sometimes backfire. 
 
Instead Pink points to his trifecta of intrinsic motivators, autonomy (the urge to be self directed), mastery (the urge to keep improving) and purpose (the sense that what we do serves a goal that transcends ourselves) 
 
A sentence from the book that jumped out at me:
"When the profit motive gets unmoored from the purpose motive, bad things happen"
 
The TED talk based on the book is one of the most watched with over 13 million views.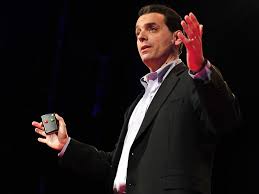 We hope you can join us for what we hope will be an inclusive and enlightening discussion. 
Date Tuesday 23rd June; 6pm-9pm

The wonderful Henley Club will be hosting us.

Light refreshments will be served. Drinks will be available for purchase for just $5 (beer and wine)
And finally, we have 2 copies of the book to give away. These will be drawn at random from  1st 10 people to register. 
So be quick. And see you there.
When & Where

The Henley Club
Level 1, 8 Rankins Lane
Melbourne, VIC 3000
Australia

Tuesday, 23 June 2015 from 6:00 pm to 9:00 pm (AEST)
Add to my calendar
Organiser
What if the status quo is wrong?
To us 'Disruptive' means questioning the way things are currently done. New ideas and technology are changing business. Standardized workers working in standarized jobs building standarzied products are becoming a relic of the past as we move from the industrial economy to what Seth Godin refers to as the connection economy.  If such a shift is on the horizon what are the tools we need to prepare? This event series is not about having the answers, but asking the questions. We are creating a network of people who currently think along disruptive lines, and thrive on change for the better. The three areas we look at are good business, meaningful work and disruptive innovation.
If you are one of the mavericks, game-changers and revolutionaries who care about these issues, we invite you to come along.