'The Discovery of Cosmic Acceleration' Presented by Nobel Laureate Prof. B...
Description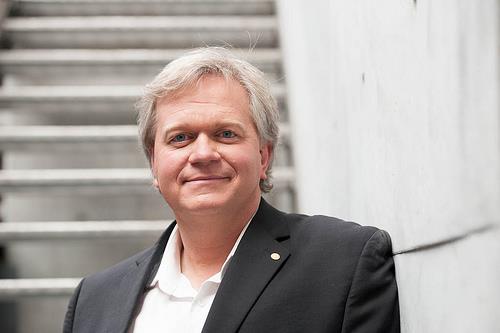 Written in the Stars
From a childhood love of science to being awarded the prestigious Nobel Prize in Physics, Professor Brian Schmidt shares his "fairy-tale of a science story" that led to the startling discovery that the expansion of the universe is not slowing down but accelerating, and what that means for us.
Event Details:
Time: 10:30am - 11:30am, Friday 11 April. Doors open 10:15am.

Venue: QUT Gardens Theatre, Gardens Point Campus.

Tickets: Please register your attendance via the above link.

Parking:

Click here

for inf

ormation about casual parking on QUT Gardens Point campus.

Website:

Click here

for information on the Gates Cambridge Scholarship
The universe is expanding. Space itself is getting bigger, and this is a fact scientists have known for some years. But, it was the work of Professor Brian Schmidt and the High-Z Supernova Search team, mapping data from exploding stars called supernovae, which uncovered the startling fact that the universe's expansion is accelerating and not slowing down as commonly thought.
Join QUT and the Gates Cambridge Scholarship for a morning with Nobel Laureate Professor Brian Schmidt. Hear of his ground-breaking work mapping exploding stars, which earned him a Nobel Prize in Physics in 2011, as he describes the path and circumstances that led him and his team to their important discovery.
Brian Schmidt is a Laureate Fellow and Distinguished Professor at the Australian National University. Schmidt received undergraduate degrees in Astronomy and Physics from the University of Arizona in 1989, and completed his Astronomy Master's degree (1992) and PhD (1993) from Harvard University. Under his leadership, in 1998, the High-Z Supernova Search team made the startling discovery that the expansion rate of the Universe is accelerating, work that earned him the 2011 Nobel Prize in Physics. Fellow of the Australian Academy of Science, the United States Academy of Science, and the Royal Society, he was made a Companion of the Order of Australia in 2013.
This event is hosted by the Gates Cambridge Scholarship, QUT Science and Engineering Faculty and the Institute of Future Environments.
Organiser of 'The Discovery of Cosmic Acceleration' Presented by Nobel Laureate Prof. Brian Schmidt