The DIF@Hub Deep Dives: International education + digital careers
Description
Students, educators and industry feedback shows an increasing need for 'T-shaped' skills - people with a combination of strong technical expertise and generalist business skills. As a result of this broadening of expectations, digital technology graduates face challenges in securing entry-level jobs, with employers often wanting a level of skill and depth of experience that graduates in single disciplines cannot offer. Participate in an open roundtable discussion between industry, government, academia and student community. Thrash out ideas and explore opportunities to deliver better outcomes for all.
---
Innovation Coworking Book Giveaway
Everyone who attends a session of The DIF Showcase @ Hub Melbourne gets a copy of the latest Innovation Coworking book value $30 Check out all the Innovation Coworking program across Victoria's coworking spaces here >>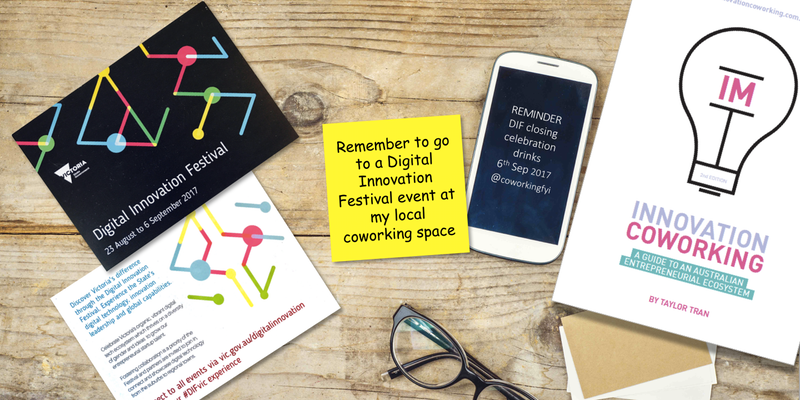 ---
We are pleased to host this event as part of the Digital Innovation Festival Victoria. Join in and celebrate the 'Victorian Difference' that drives industry, entrepreneurs and students to not only be different but make a difference through digital technology. The Festival runs across Victoria from 23 August to 6 September.


Organiser of The DIF@Hub Deep Dives: International education + digital careers
Digital Innovation Futures Victoria (DIF Victoria) offers many ways to help you stay connected, share ideas and keep learning via the DIFvic Online Event Hub and the annual Digital innovation Festival.
DIFvic Online Event Hub is a place for business, community and individuals to access online events and information. It's open to everyone anytime.
Digital Innovation Festival - DIF2020 – ran virtually state-wide from 21 August to 4 September 2020. #DIF2020 Festival is a curated program of events that showcases emerging tech, promotes jobs of the future and fosters digital inclusion for all Victorians.
Digital Innovation Futures is an initiative of the Victorian Government in collaboration with a network of partners and is open for everyone to get involved.