The DIF @ Hub Lunch 'n' Learn: 'Investing in Women at Scale'
Description
Scale helps investors and entrepreneurial women to connect, invest and succeed. Find out how Scale equips women to become successful investors whose wealth is enhanced through connection with, investment in, and support of women entrepreneurs in early stage businesses. Our founding members are women, but we welcome and include men who share our vision of maximizing returns by supporting early stage businesses that value gender diverse leadership. Hear from Sabine Dejey, Scale Investors Interim co-CEO, Rebecca Zhang Investment Manager and Scale portfolio company, Switch Automation, Deb Noller CEO. It's sure to be an interesting way to spend your lunch break.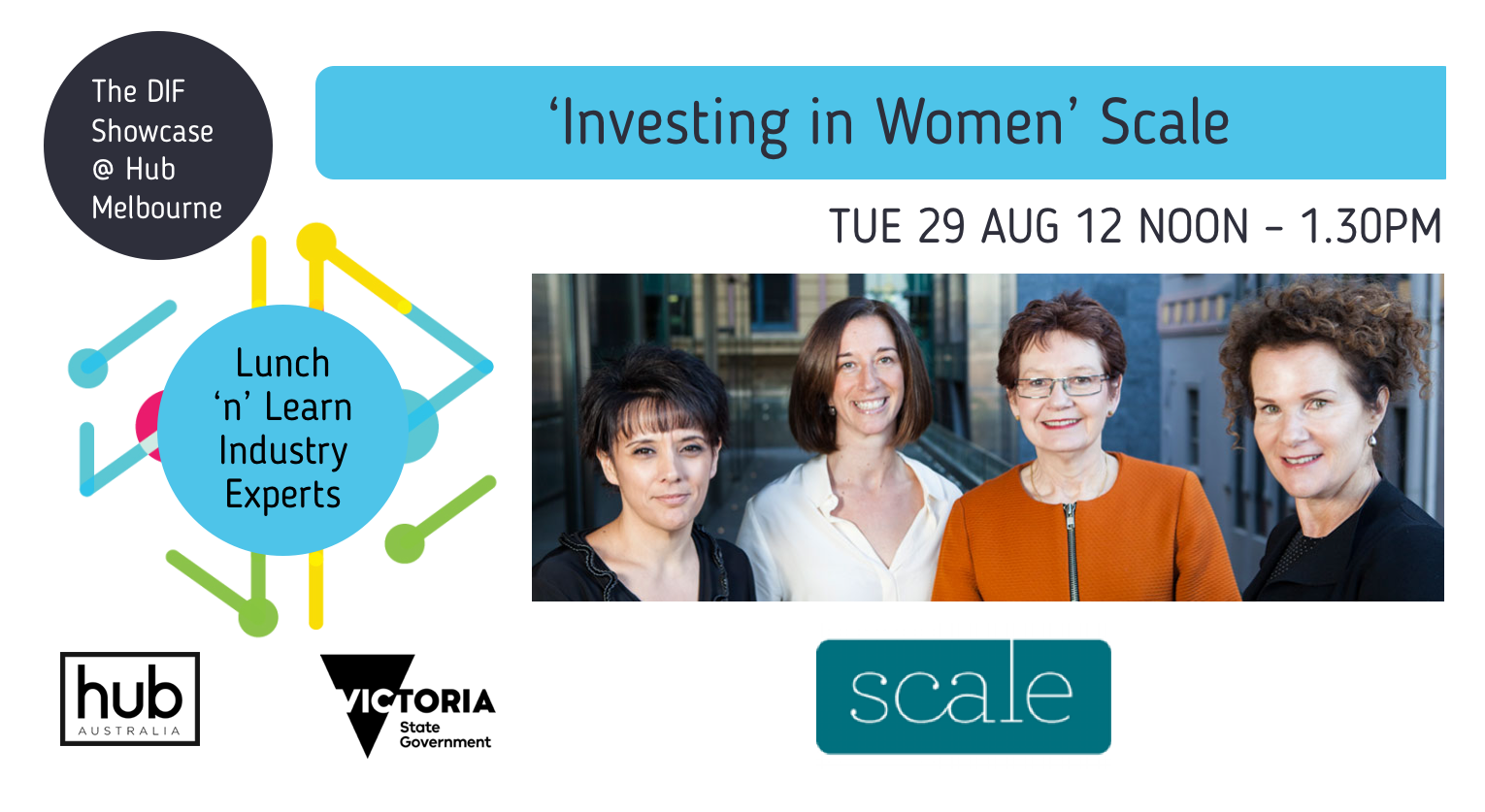 ---
Join us for other sessions in The DIF @ Hub Lunch 'n' Learn series with Industry Experts daily from 12 noon – 1.30 pm
Learn top tips, latest trends, inside info or practical guidance. From technical advice to business skills there's sure to be something for everyone.
---
Innovation Coworking Book Giveaway
Everyone who attends a session of The DIF Showcase @ Hub Melbourne gets a copy of the latest Innovation Coworking book value $30 Check out all the Innovation Coworking program across Victoria's coworking spaces here >>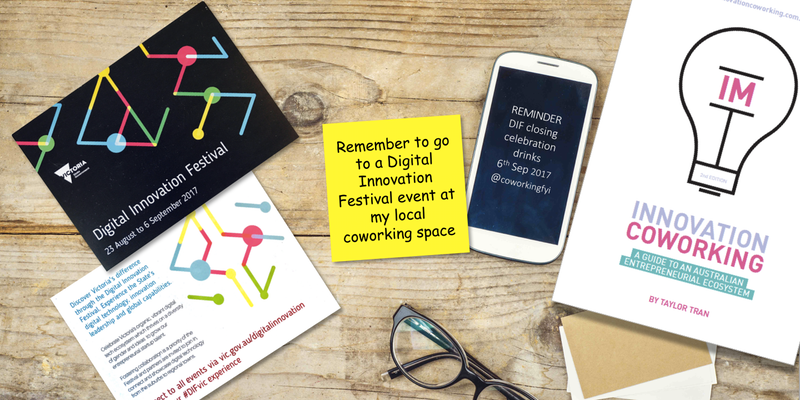 ---
Scale are pleased to present this Lunch 'n' Learn with Industry Experts session in The DIF Showcase as part of the Digital Innovation Festival Victoria. Join in and celebrate the 'Victorian Difference' that drives industry, entrepreneurs and students to not only be different but make a difference through digital technology. The Festival runs across Victoria from 23 August to 6 September.