The DIF @ Hub Digital Change Makers: 'Hacking for Good' RHoK + Techfugees
Description
Everyone who attends a session of The DIF Showcase @ Hub Melbourne gets a copy of the latest Innovation Coworking book value $30
'Hacking for Good' RHoK + Techfugees
Socially minded tech entrepreneurs use digital tools to make society better. Melbourne's tech for good movement is active in driving digital social innovation. Meet teams from Techfugees and Random Hacks of Kindness to hear how their solutions have made a real difference to people's lives.

---
Innovation Coworking Book Giveaway
Everyone who attends a session of The DIF Showcase @ Hub Melbourne gets a copy of the latest Innovation Coworking book value $30 Check out all the Innovation Coworking program across Victoria's coworking spaces here >>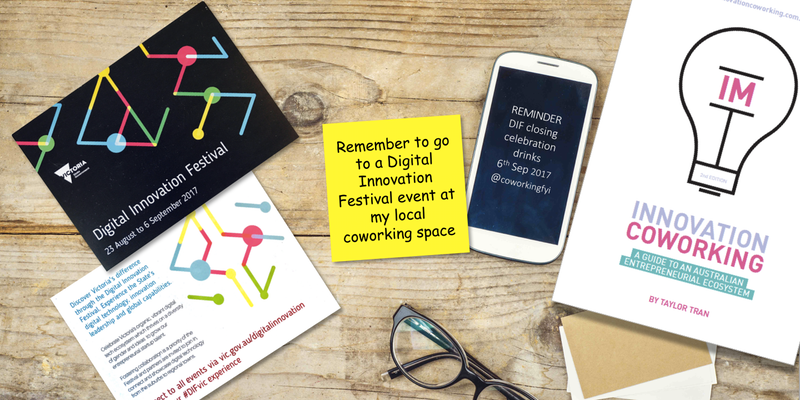 ---
RHoK & Techfugess are pleased to host this event as part of the Digital Innovation Festival Victoria. Join in and celebrate the 'Victorian Difference' that drives industry, entrepreneurs and students to not only be different but make a difference through digital technology. The Festival runs across Victoria from 23 August to 6 September.