The DIF @ Hub Digital Change Makers: 'Environment + Social Change'
Description
Socially minded tech entrepreneurs use digital tools to make society better. Melbourne's tech for good movement is active in driving digital social innovation. Hear from two tech entrepreneurs and social change agents about their journeys addressing environmental and social change in an international development context from Borneo to Cambodia - these Australians are part of the worldwide movement of tech for good and social enterprise.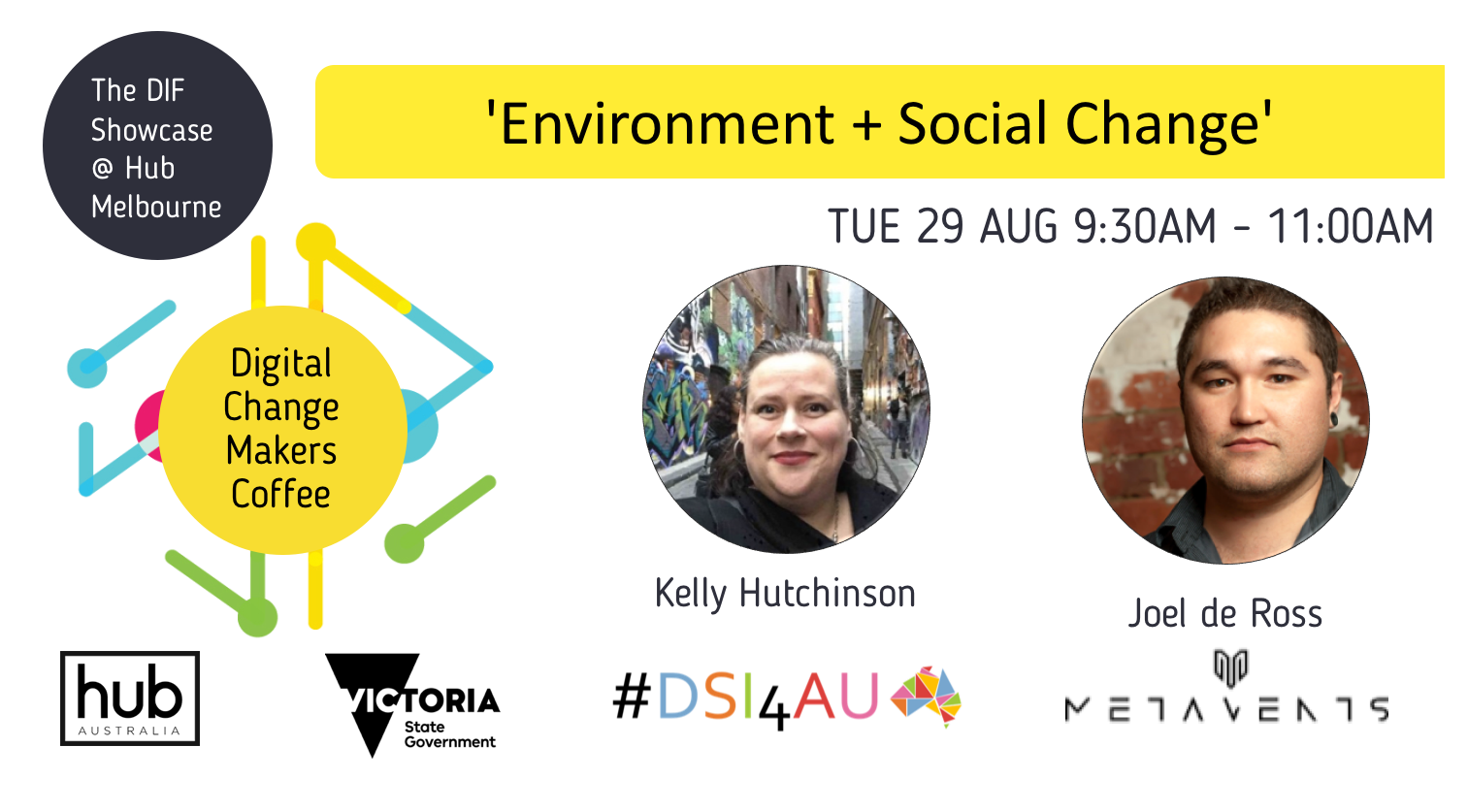 Joel de Ross is a Melbourne based tech entrepreneur and founder of Future Music Industry Network and Metavents. He specializes in the commercial application of Immersive Technology within the music and events industry. He is a sought-after keynote speaker, panelist, and guest lecturer. He is also passionate about using technology for good. This includes using Metavents to help the indigenous people of Borneo return to their ancestral lands and protect the jungle from the destructive palm oil industry. Joel will share his vision for a sustainable world.

Kelly Hutchinson is a passionate digital advocate who pursues both dimensions of the growing 'social' phenomena striving to make the most of the digital experience. Currently undertaking her PhD exploring a project #DSI4AU on the social impact of technology through digital social innovation with the Melbourne Social Equity Institute and Melbourne School of Government. Today's session Kelly will share her insights from 8 years working in Cambodia where her Master's research explored the connection between social enterprise and ICT for development and her subsequent trip to Pakistan with i-genius the world community of social entrepreneurs.

Please note that Geoff Gourley, unfortunately, cannot join us today as initially advertised but will be leading the session on Tuesday 5 September 6 -7:30PM The DIF @ Hub Inspiring Entrepreneurs: 'Tech social entrepreneurs' with One10
---
Innovation Coworking Book Giveaway
Everyone who attends a session of The DIF Showcase @ Hub Melbourne gets a copy of the latest Innovation Coworking book value $30 Check out all the Innovation Coworking program across Victoria's coworking spaces here >>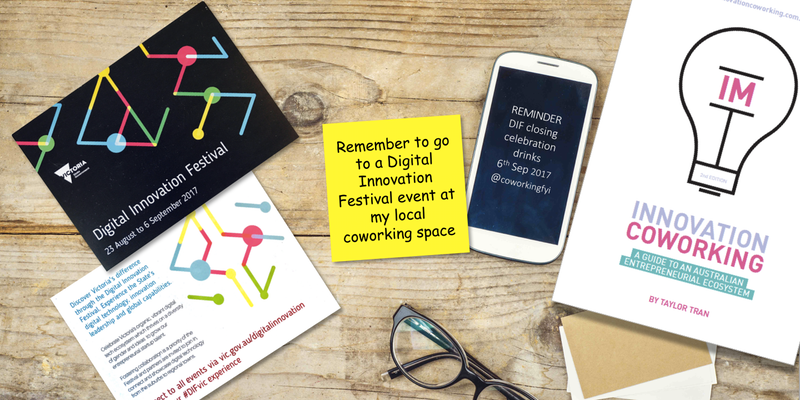 ---
One10, Metavents and DSI4AU are pleased to host this event as part of the Digital Innovation Festival Victoria. Join in and celebrate the 'Victorian Difference' that drives industry, entrepreneurs, and students to not only be different but make a difference through digital technology. The Festival runs across Victoria from 23 August to 6 September.