Description
Digital civil society includes all the ways people and organizations voluntarily use private resources for public benefit in a digital age. The rapid adoption of digital tools for social and political action has resulted in a complicated new sphere that Stanford Center on Philanthropy and Civil Society (Stanford PACS) refer to as "digital civil society". Discover how civil society is emerging at the intersection of several domains: nonprofits, associations, and philanthropy; market solutions for social good; political action; and digital data and infrastructure. Hear from BeCollective, Metavents Rock Against Poverty and Social Innovation Network Inc about how they harness community and connections through digital platforms to make a difference in the world.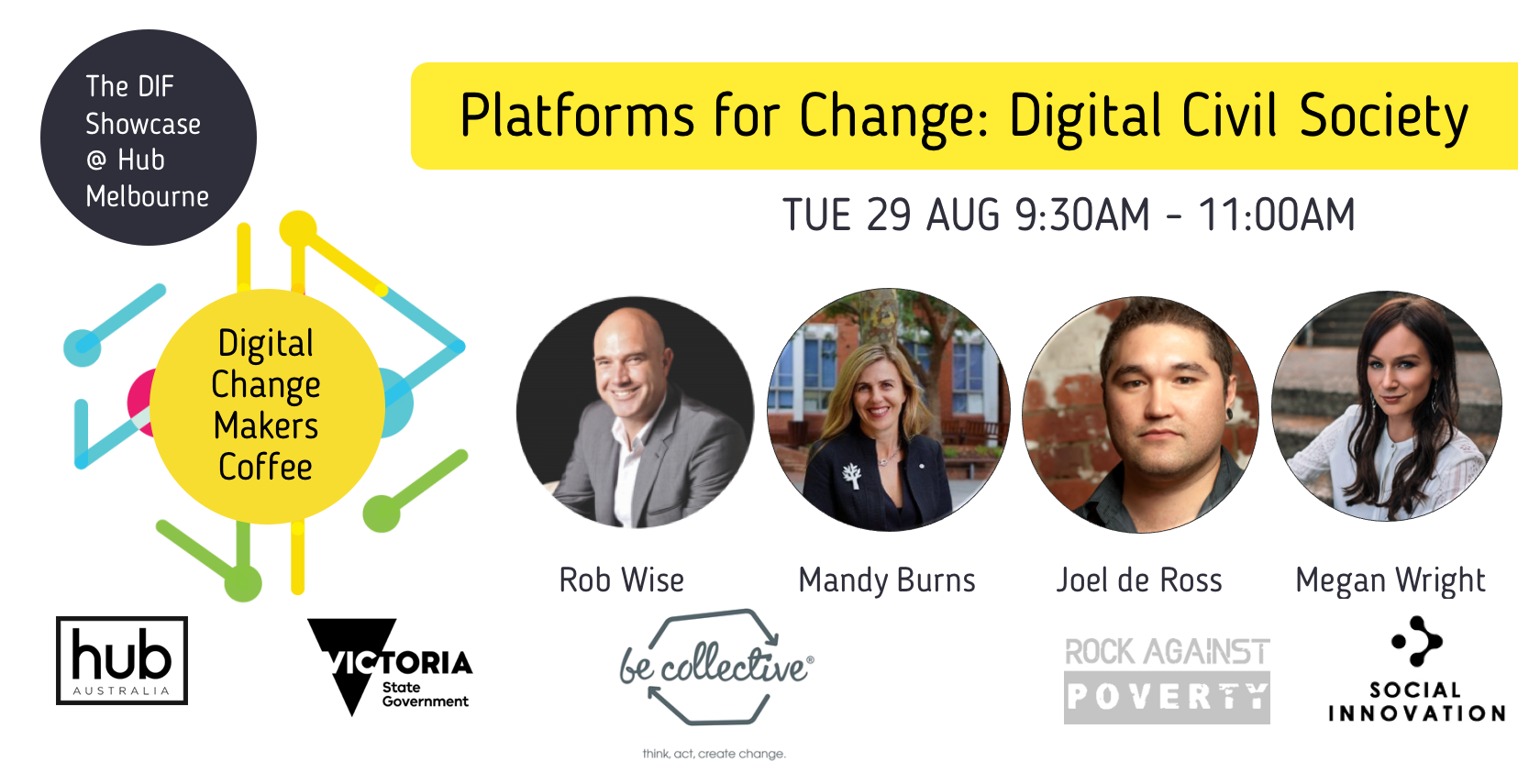 Our speakers
Be Collective is an exciting new digital platform that engages and connects community and makes mobilizing our collective goodwill simple and global. Be Collective is built on the notion that every part of our community has something to offer. It's about enabling us all to "do what we can, when we can". Imagine what we could achieve if we all worked together? An integrated, networked hub where we can exchange people's time, skills, knowledge, resources and financial support and channel it to where it matters most.
Rob Wise is the Founder and Managing Director of Be Collective. Driven by a love of entrepreneurship and technology, and with a background in psychology and marketing, Rob has a passion for social responsibility in business which began well over 25 years ago with his family's operation of The Body Shop in Australia and New Zealand and subsequent involvement in many other social enterprises through The Wise Foundation including The Big Issue, Buffed and Wise Barrista Program. Rob believes in good people coming together to achieve great things and takes pride in the strength of his relationships and the energy and enthusiasm that surrounds a shared sense of purpose.
Mandy Burns is the Director- Stakeholder Development at Be Collective working to enable organisations to demonstrate and promote their social impact. As CEO of Ardoch Youth Foundation and a qualified psychologist, she has a unique perspective on the challenges that communities face. Mandy believes that when we have time, money or resources to give, we are also fortunate to be able to not only make a living by what we get but also to make a life by what we give.
---
Rock Against Poverty is a fundraising event initiative founded by the Vihara Foundation that aims to change the cultural and political attitudes towards disaster mitigation and preparedness through entertainment. There will be a total of 50 Rock Against Poverty events held in 25 countries. Of the 50 events, 45 will be small, 500 - 1500 capacity venues. The remaining 5 are major events, 50,000 - 100,000 capacity venues. Setting up a festival is exactly the same as setting up a refugee camp, just without the music. Food, water, shelter, security, medical and waste management systems need to be delivered to remote locations. Dozen's of disparate stakeholders need to communicate and work together with hundreds of volunteers who have little experience. Where ever these characteristics exist, in any industry, Metavents is the solution.
Joel de Ross specializes in the commercial application of Immersive Technology within the music and events industry. He is a sought-after keynote speaker, panelist and guest lecturer. He is also passionate about using technology for good. This includes co-creating the Rock Against Poverty Initiative which will use Metavents to plan 50 concerts in 25 countries to raise $1b annually for natural Disaster Mitigation and Poverty Alleviation projects.
---
Social Innovation Network Inc is designed to map out the Social Innovation Sector, providing free advice and support for new innovators in navigating technological complexity and connecting more easily with existing and future SI communities. Our events maintain a friendly atmosphere and professional edge and create a playing field for socially minded characters who dream of a better world. You will hear keynote presentations from Industry thought leaders including Impact Investors. For more information or for details on our next event:
Megan Wright is a humanitarian at heart, her interests in recent years have been centered on social innovation, social entrepreneurship, and immersive technologies. She is co-founder and CIO of Impactful Ventures which is driven by purpose, powered by technology, data and AI to help clients grow, gain more funding and make more impact.
---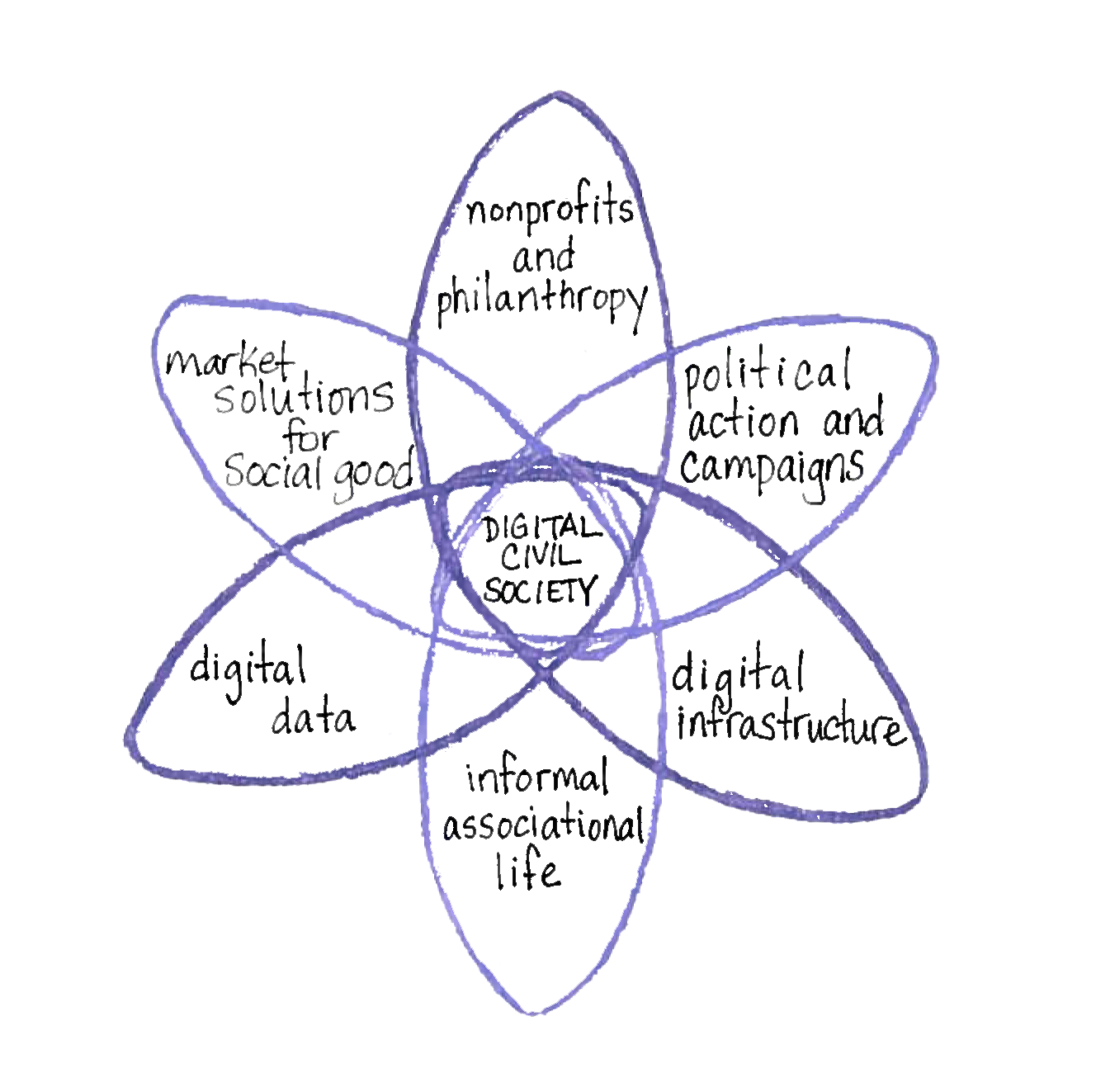 ---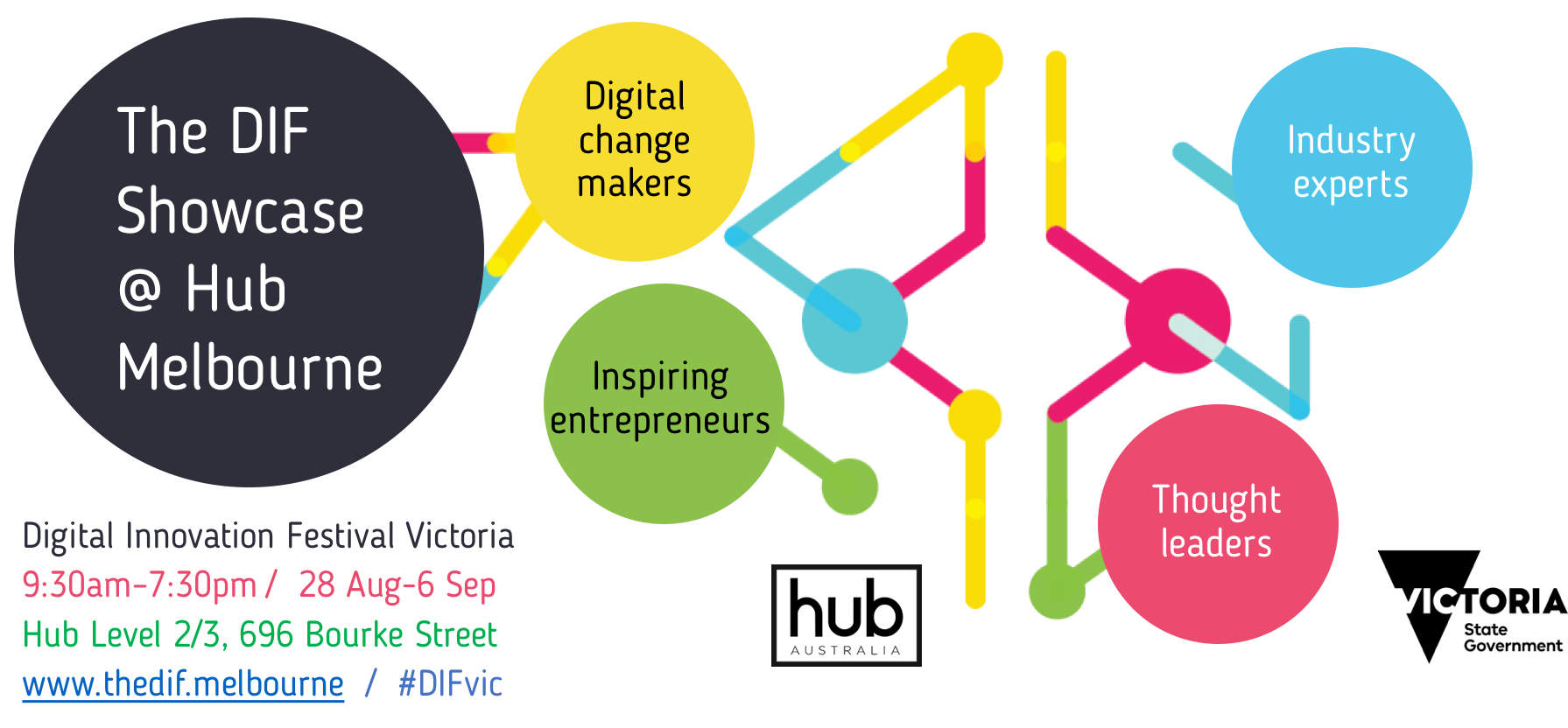 Join us for other sessions in
The DIF @ Hub Coffee with Digital Changemakers

series daily from 9:30AM - 11:00AM



---
Innovation Coworking Book Giveaway
Everyone who attends a session of The DIF Showcase @ Hub Melbourne gets a copy of the latest Innovation Coworking book value $30 Check out all the Innovation Coworking program across Victoria's coworking spaces here >>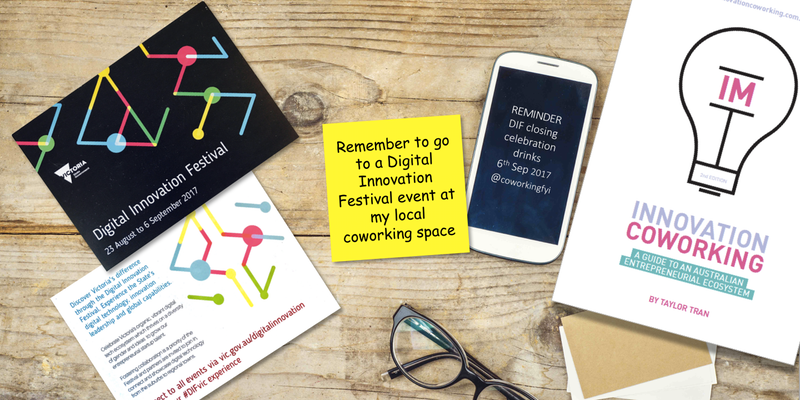 ---
This event is a Digital Changemakers session in The DIF Showcase as part of the Digital Innovation Festival Victoria. Join in and celebrate the 'Victorian Difference' that drives industry, entrepreneurs and students to not only be different but make a difference through digital technology. The Festival runs across Victoria from 23 August to 6 September.