Description
The Devotion Party
Hosted by The Intimacy Experience
The Devotion Party is part workshop, part party with games and exercises teaching you how to have more joy, love, and intimacy in your life in a light and playful atmosphere.
Created in Bali, The Devotion Party has trained and supported over 100 single men and women in opening up so that they can experience a deeper connection with themselves and the opposite sex, not only during the event but in their lives as well.
The evening is designed both as a celebration and as an honoring of the opposite sex, in a guided and safe environment where you will cultivate understanding, awareness, and empathy in yourself and for the other.
You will get a chance to share and even fulfill on your desires in safe but exciting framework that empowers you to feel free and at home expressing what you want.
✭✭✭✭✭✭✭ BENEFITS OF JOINING ✭✭✭✭✭✭✭
Learn how to create passion, freedom, play, and fun between you and others at any time.
Experience feeling the safety of going to your edge so that you can be more free, authentic, and truly you.
Create deeper trust, confidence, and intimacy with others
Learn and practice new intimacy and connection communication tools and skills
Enjoy being free and at home in the sensual realm of life at the party and beyond.
Master asking for what you want and loving what you get.
Learn how to become magnetic to the opposite sex and move towards who you want.
Oh and fun, heart opening, soul expanding, deep connecting play play play...if you are into that sort of thing.
During the event you will get a chance to be of service and receive contribution from the other participants.
Each participant will be serving each other delicious vegan food, crafting decadent elixirs, massaging bodies, serenading and playing music, reciting poetry and sensual prose, dancing for each other, and more.
The evening will create a heart opening connecting experience and give us a more profound sense of each other. We will tap into the deep well of love, honor, and absolute reverence that is available when we see the greatness in us all.
You and the other Devotees will dance, play, laugh, learn, expand, and connect in a beautiful luxurious atmosphere made for the decadent part in all of us.
Each participant will get a chance to interact with everyone else in the games and throughout the evening.

✭✭✭✭✭✭✭ Watch the video below where we explain WHAT we do in The Devotion Party

Click here to watch: https://www.youtube.com/watch?v=62aAXs1Lq-A
Click here to watch: https://www.youtube.com/watch?v=62aAXs1Lq-A
✭✭✭✭✭✭✭ BOOK YOUR INTERVIEW ✭✭✭✭✭✭✭
All participants will be interviewed and selected by the Devotion Council to create the intention for joining and align expectations.
Book your interview now by emailing:
colleen.schell@gmail.com
The interview is a relaxed chat about why you are interested in joining and how you can be of service and receive...
✭✭✭✭✭✭✭ DRESS CODE ✭✭✭✭✭✭✭
This is a great chance to put on your favorite attire and look your best. Wear something that makes you feel great!
We will be sitting on pillows on the floor throughout the evening so please account for that.
✭✭✭✭✭✭✭ PLEASE NOTE ✭✭✭✭✭✭✭
This is not a sex party but a sensual exploration where we will swim in the shallow light-hearted end of intimacy, connection, and reverence for the feminine and masculine.
✭✭✭✭✭✭✭ LIMITED SPOTS AVAILABLE ✭✭✭✭✭✭✭
Space is limited to 20 women and 20 men. To make sure you don't miss out, get your ticket in Early bird price so that your spot is secure.
✭✭✭✭✭✭✭ OTHER STUFF ✭✭✭✭✭✭✭
**Couples are more than welcome but your partner will be interacting with all party guests.
**We will be practicing consent and boundaries but we will keep all interactions in the shallow end of the intimacy pool. :)
**No alcohol or drugs.
**No nudity
✭✭✭✭✭✭✭ INVESTMENT ✭✭✭✭✭✭✭
These parties sell out quickly - book your interview and pay now to make sure you get in!
Pre-Sales (before midnight Tuesday, Jan 07 2019) - $219 AUD
Regular price - $259 AUD
* You must purchase a ticket before the event, there will be no tickets available at the door.
* Please PM one of the hosts for payment options
Full payment needed to secure your space.
✭✭✭✭✭✭✭ PRAISE FROM PAST PARTICIPANTS ✭✭✭✭✭✭✭
"You do not want to miss these events if they are in your area. I have gone to a few of their events and yes, they deliver. Not only did I feel really, really fulfilled, seen and heard; but some of the games we played influenced difficult decisions that I was trying to make. And, at every event I went to I left with a few new friends! At these events, you really get to know people, drop your normal facade and get to just be yourself and it feels GOOD!"
"I came away with so many valuable insights about myself as well as feeling incredibly connected and valued by the people who also attended. Overall, my experience with the event was one of growth. There were many times I felt uncomfortable, but it was always a good uncomfortable. The kind of uncomfortable that comes from being on the edge of your comfort zone. This was only a small part of the experience though, Colleen and Nora did an amazing job at creating a safe container for the event by communicating well and setting the expectations so that I could feel extremely seen, valued and welcome throughout the entire event."
"Nora and Colleen are such a warm, loving and inviting facilitator of events, which creates connection, intimacy, and meaning. The relating practices are fun and interactive, leaving everyone feeling loved up and really good. There are so many practical ways I can take these simple practices into all my relationships. Highly recommended!"
✭✭✭✭✭✭✭ EVENT DETAILS ✭✭✭✭✭✭✭
Date: 12th Jan 2019
Location: TBD - Auckland - We source luxury homes to host the parties in.
Time: 5:00pm -11.30pm (Breaks throughout)
(Please arrive at 5:00pm for a 5:30pm sharp start)
✭✭✭✭✭✭✭ YOUR INTIMACY GUIDES ✭✭✭✭✭✭✭
Colleen Schell
Colleen is committed to up-leveling the collective consciousness of love, joy, and intimacy on this planet. She is personally taking this on by writing books, hosting intimacy and sensuality events, mentoring clients on love and intimacy, and speaking around the world to create the space for people to experience themselves as connected, joyous and boldly alive.
Pulling from her years in leadership development, emotional intelligence training, and transformational education, Colleen is able to produce results for her readers, event attendees, and clients by pivoting what she taught to hundreds of business leaders to people who are interested in expressing and feeling more love.
Colleen has hosted talks and events around the world, supported her global clients to understand and get what they want out of romantic relationships, and is writing a book called "The Art of the Torrid Love Affair" in order to impact more people with her message, stories, and teachings.
Nora Wendel
Sensuality, vulnerability and how to live a life of deep connection are the themes of Nora's life. From living a global gypsy lifestyle since birth, travel, people and belonging are intertwined with Nora's passion for creative expression. She is a mentor, intimate photographer and facilitator for women and men to help transform their lives into one of joy, connection and purpose.
Trained in Authentic Relating, space holding is a key part of how Nora is able to share and inspire those around her to show up fully, accept themselves and drop their stories. She is currently developing her experiential playbook "From fear to joy" as a toolbox of guidelines helping those who feel stuck in their lives to start living a life of play, connection, and belonging.
✭✭✭✭✭✭✭ GOT QUESTIONS? ✭✭✭✭✭✭✭
Interested in learning more and exploring joining us? Send us an email and we will answer any questions and address any concerns. Reach out now!
colleen.schell@gmail.com
✭✭✭✭✭✭✭
Unfortunately, we can not offer refunds once you pay for a ticket. We are using the funds to book the luxury space and other delectables. Someone can take your spot though and just needs to be interviewed by the Friday night before the party at 7pm. After Friday evening we can not make any changes.
✭✭✭✭✭✭✭
The evening includes light vegan appetizers and munchies, specialized elixirs and bubbly water, beautiful tropical fruits, chocolate, and cacao.
There will be many delightful, soul-filling, and heart expanding surprises.
All will walk away feeling fully honored, seen, heard and appreciated.
This evening will be one of golden pure magic. It is not to be missed…book your interview now!
Hope to see you there!
xxoo xxoo
Colleen and Nora
The Intimacy Experience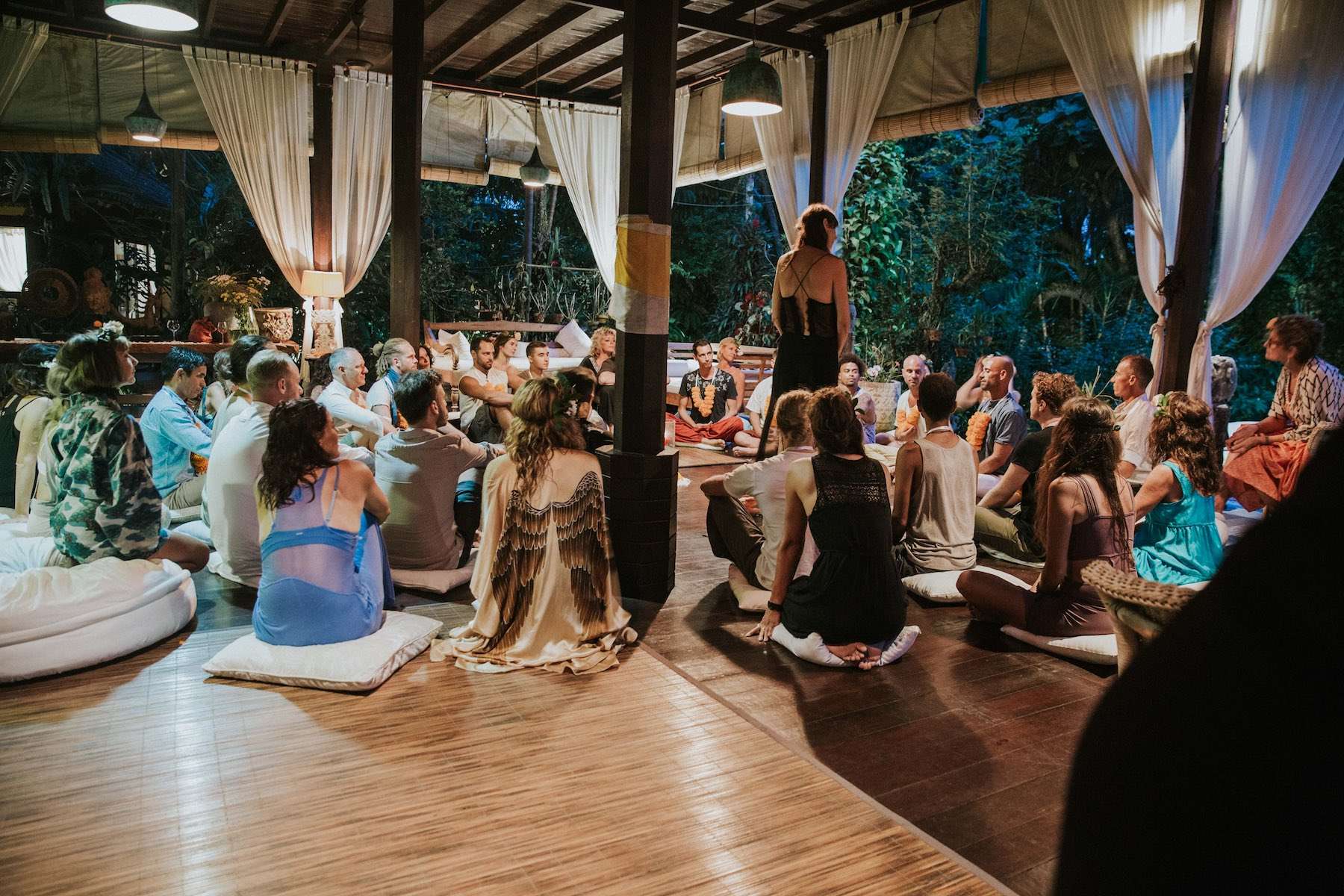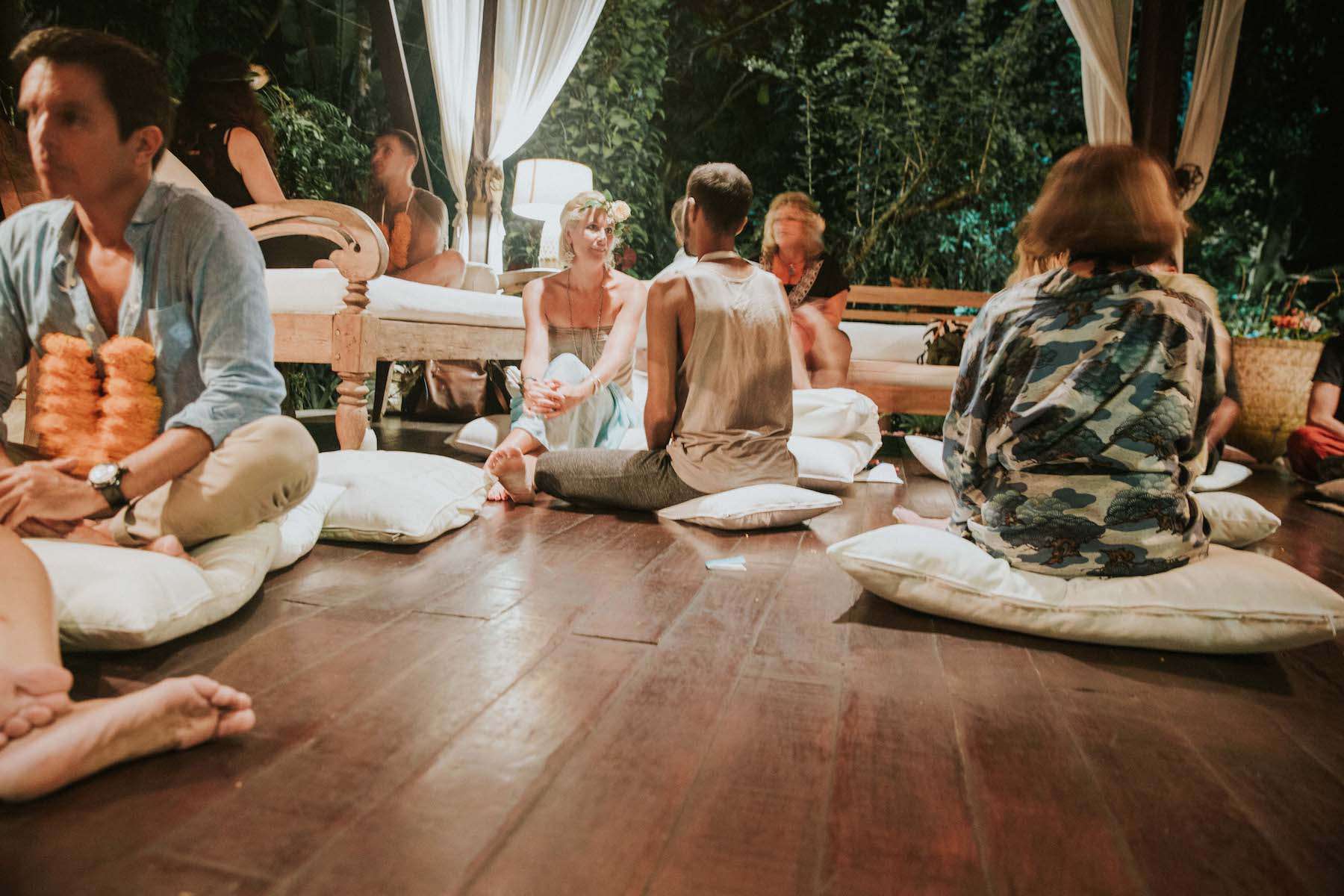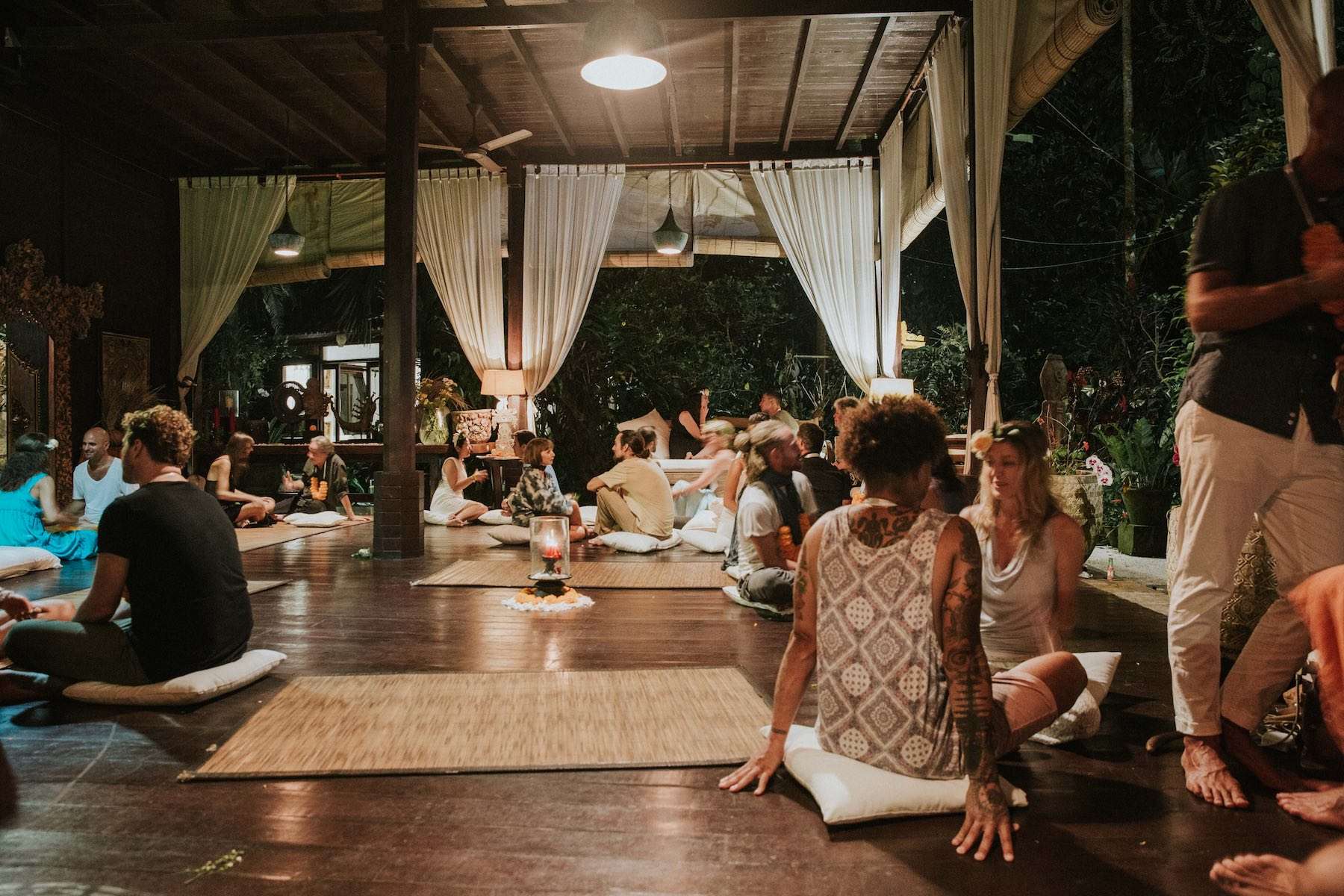 Date and Time
Location
Refund Policy