Description
THE DESIRE MAP WORKSHOP: LEVEL 1 + 2
How do you want to feel?
In your heart, your body, your career?
When you wake up in the morning?
When you go to bed at night?
When you speak your peace?
When you go after what you want?
THE DESIRE MAP WORKSHOP – LEVEL 1 (Saturday 23rd January)
Level 1 offers a framework for clarifying what you truly want in every area of your life, and using that powerful awareness to guide your choices from now on.
You will leave this workshop knowing your "Core Desired Feelings" – a guidance system for your decision-making.
A GPS for your soul.
You will be guided through five life areas, to explore your most desired feelings in:
- Lifestyle + Livelihood
- Creativity + Learning
- Body + Wellness
- Relationships + Society
- Essence + Spirituality
We will create sacred space, inner and outer – an altar, backed by a great music playlist and tied together with shared intentions.
We're going to burn limiting beliefs (figuratively.)
We will offer up our own wisdom, relate, and learn from each other.
THE DESIRE MAP WORKSHOP - LEVEL 2 (Sunday 24th January)
We'll look at our perceptions around "feelings" and traditional goal setting. We'll examine how we drive and strive, and see where in our lives we experience freedom — and where we want more of it.
You will make some soul-anchored declarations and attach them to some every day PLANS.
Poetic to the practical.
We will make a plan to integrate your core desired feelings into your day, week, month and year.
As we go soul deep with desire mapping, we'll close down our eyes, breathe and come into the present moment with meditations, visualisations and intention setting.
Desire more?
Read to dive in and make 2016 a year divinely guided by your Core Desired Feelings and soulful goals?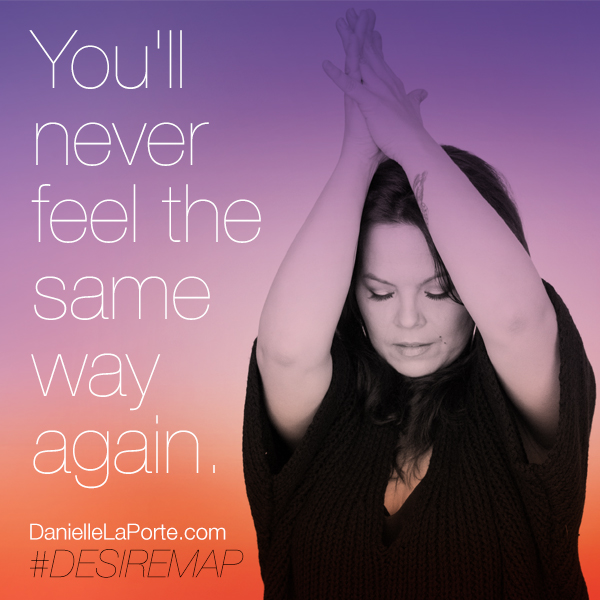 "What if, first, we got clear on how we actually wanted to feel in our life, and then we laid out our intentions? What if your most desired feelings consciously informed how you plan your day, your year, your career, your holidays - your life?" - Danielle LaPorte
WHAT'S INCLUDED?
+ Two full (divine + sacred) days workshopping the Desire Map (how often do you take this time out for yourself?!)
+ A copy of the Desire Map book
+ A sacred space to connect with yourself and other like-minded truth seekers
+ Delicious vegan meals by Raw Joy (morning tea, lunch and afternoon tea provided on both days)
+ Worksheets to use on the day
+ A range of group and individual activities to work your way through the Desire Map
+ Guided meditations to set the tone and energy
+ Material for Vision Boarding (Day 2 only)
+ Extra goodies to take away with you!
PLEASE NOTE:
Plan for aha's and hallelujahs. After declaring their core desired feelings, people have been known to make changes. Big changes.
You may quit stuff, launch something, stand up, shine brighter, ask for more.
You may feel the way you've always wanted to.
FAQs
Do I have to attend Level 1 to attend Level 2?
You can come to Level 1 only, however it's a prerequisite to have completed Level 1 to attend Level 2 which dives deeper into soulful goal setting once core desired feelings (CDFs) are confirmed. Level 2 is an extension to help you consolidate how to apply your CDFs to everyday life and your individual goals.
Even if you know what your CDFs are from completing the Desire Map book, it's likely you'll walk away from Day 1 with different CDFs or a different understanding of them. Spending time in the sacred container of a group allows you to dive much deeper than you might when completing the process alone.
What are my transport/parking options getting to the event?
Tram 1 or 8. There is plenty of all day parking in side streets nearby. There is a secure bike rack within the building for those wishing to ride to the venue (entrance from the rear). The wonderful venue is also wheelchair accessible (entrance from the rear).
What can I bring to the event?
There is a copy of the Desire Map included in the workshop price. If you already have your own copy of the Desire Map, please feel free to bring it with you. You may choose to gift the workshop copy to a friend and spread the Desire Map love.
Please bring a personal item that has meaning for you to place on our altar for the weekend. There will be water, tea, coffee and vegan meals provided, however please bring your own water bottle if you prefer.
Where can I contact the organiser with any questions?
Any questions please email simone@yogamona.com.au or go to www.yogamona.com.au/pages/events
Is my registration/ticket transferrable?
Yes, you can transfer your ticket to a friend as long as you email to notify of the name of the person who will be attending on your behalf.
Do I have to bring my printed ticket to the event?
No, an electronic copy on your phone is sufficient.