Description
Digitalisation of Russian Education: Changing Actors and Spaces of Governance
Associate Professor Nelli Piattoeva (Tampere University, Finland)
This paper discusses the operation of digital education in relation to the changing governance of education in Russia. I first present certain historical insights into the digitalisation of Russian education in the Cold War. I then move to the question of how ongoing digitalisation changes the character of traditional actors and enables new actors and actor assemblages to enter the scene of education governance and provision. Finally I examine how datafication extends spaces of governance in both a topographical and a topological manner. Topographically, some practices of datafication follow established administrative structures enabling tighter vertical control over regions and education institutions by the national authorities. But datafication also generates new spaces that overcome topographical distance through relationality and connectedness. These manifest, first, in the possibilities of intimate governance reaching into schools and individual subjectivities and, second, intensifying proximities to the global level of education governance bypassing national authorities.
Data Infrastructures and the Digitalisation of Education Governance: Insights from Germany
Dr Sigrid Hartong (Helmut-Schmidt-University Hamburg, Germany)
This talk will provide some insights into the ongoing datafication and digitalisation of education (policy), with a particular focus on the German context. Germany provides an interesting "latecomer" case to trace the growing role of (digital) data, which has manifested in a first wave of reform around the establishment of large-scale monitoring infrastructures between 2000 and 2008, followed by a second, more recent wave of reform associated with the digital transformation of schooling. However, despite this growing role of data (infrastructures), there is a significant gap of critical awareness for as well as research on their reductive/productive power. The talk will illustrate results from two different German research projects which address this gap and which simultaneously call for an international, comparative, approach to better understand the manifold contextualisation of digital education governance.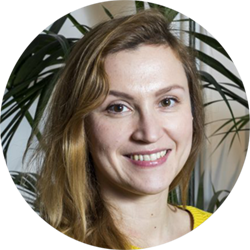 Nelli Piattoeva is associate professor in New Social Research programme and Faculty of Education and Culture at Tampere University, Finland. Her research principally focuses on the quantification and datafication of education as a means of governing public schooling in the post-Soviet space and Russia in particular. She is currently finalising a special issue with Rebecca Boden entitled "Escaping numbers? The ambiguities of the governance of education through data" for International Studies in Sociology of Education. She has recently published articles in Learning, Media and Technology and Critical Studies in Education, and chapters in edited collections such as World Yearbook of Education 2019, Politics of Quality in Education: A Comparative Study on Brazil, China, and Russia and Education Governance and Social Theory: Interdisciplinary Approaches to Research.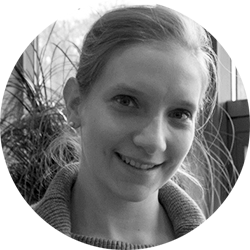 Sigrid Hartong is a postdoctoral researcher at the Department of Education at the Helmut-Schmidt-University Hamburg, Germany. She holds a PhD in Sociology and a Habilitation degree in Education Science. Her main scholarly interests include, on the one hand, global-local educational reform dynamics, both from single-case and international comparative perspectives. On the other hand, her work focuses on the growing datafication and digitalisation of education policy and practice, particularly visible in the rise of (big) data infrastructures and mobilities. She currently leads a project funded by the Deutsche Forschungsgemeinschaft (DFG), or German Research Foundation, about digital school monitoring in state education agencies, as well as part of a collaborative project on the 'datafied' school for the German Federal Ministry of Education and Research (Bundesministeriums für Bildung und Forschung - BMBF).