Description
Join visionaries including Deepak Chopra, Kelly Kingston, Jean Houston, Amit Goswami, Michael Beckwith, Vandana Shiva and celebrities Sharon Stone, Mark Wahlberg many more on a journey into healing our mind, body and the planet. Discover the oneness that informs humanity and our universe. Prepare to be transformed and cured.
The Cure explores new paths around the world to find solutions to pandemics, AIDS, cancer and other terminal diseases and reveals how we can heal ourselves and to thrive as healthy individuals.
~
Join us for this wondrous evening of film, live music, chocolate tasting and a delicious vegan gluten free canapé/finger food dinner!

~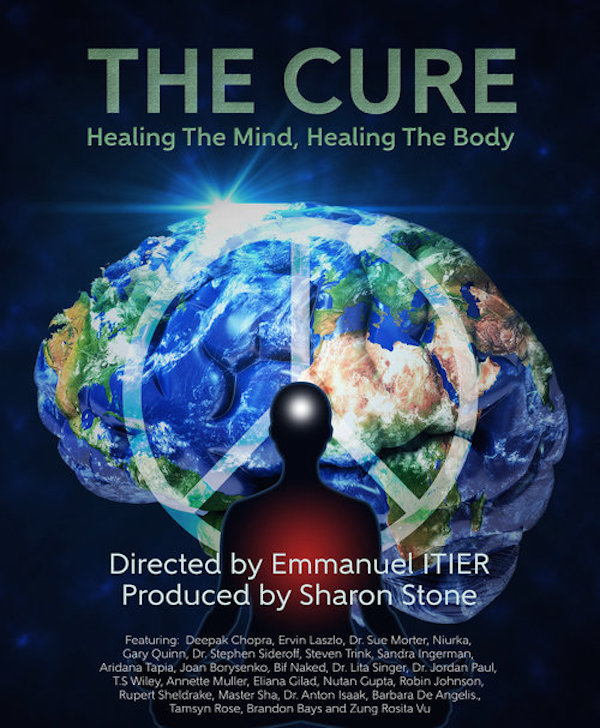 CHOCOLATE TASTING - THE CHOCOLATE YOGI
Raw, organic, vegan, dairy-free, gluten-free, handmade, fair-trade, locally made and simply delicious chocolate :-)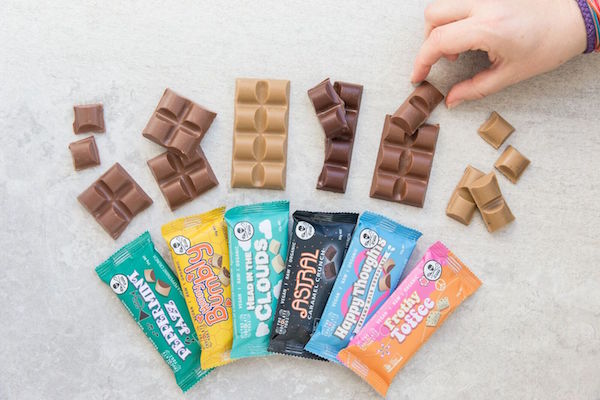 www.thechocolateyogi.com.au
LIVE MUSIC with GAIA SCARF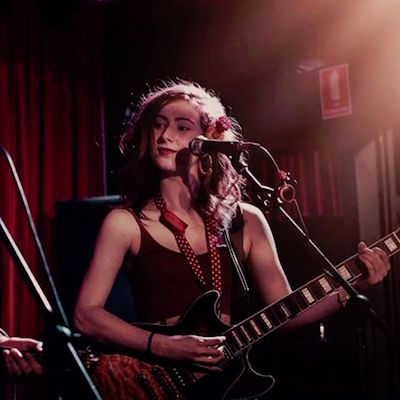 Hailing from the Blue Mountains, Gaia Scarf is a fresh and captivating new addition to the Melbourne music scene. Evocative and atmospheric electric guitar interwoven with delicate yet soulful vocals, Gaia is transparent in her expression as she sings of identity, love, society and her personal human experience.
Check out some of Gaia's music on your youtube channel here: https://www.youtube.com/user/rose4gaia/videos
DINNER with ALISHA'S CAFE COLLECTIVE
Your ticket price includes a light but nourishing, delicious six dish, vegan, gluten-free standing-mingle canapé dinner by our caterer Alisha's Cafe Collective. Alisha's Cafe Collective is a passion project, fueled by the heart and soul of Husna Pasha. Husna is dedicated to bringing people together and empowering them through laughter and an appreciation of difference. "Alisha" is a portmanteau of Aliyah and Shahan, the names of Pasha's children with husband and co-owner Nicolas Rangasamy-Shakeel. Alisha's Cafe Collective menu is plant-based, and most dishes are inspired by Rangasamy-Shakeels' Mauritian and Pasha's Indian heritage. A portion of the cafe's profits are donated to a charity nominated by the community and presented at monthly events.

~ Menu ~
* Yellow Masala Spiced Baby Chat Potatoes with Coconut Chutney
* Mauritian Falafel with Spicy Sauce.
* Mushroom, Tomato and Basil Arancini ball with Pesto
* Polenta With Beetroot Relish
* Vegetarian Samosa With Coconut Mint Sauce
* Raw Snickers Slice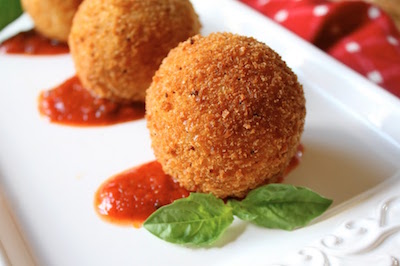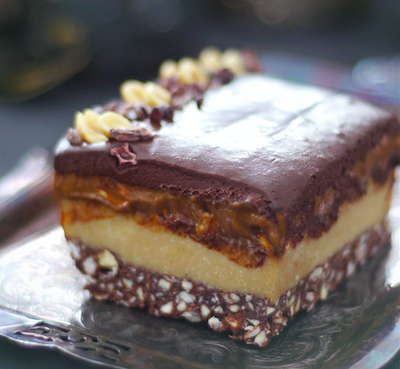 Program:
5.45pm: Doors open
6.00pm: Live music and chocolate tasting
6.30pm: Film (75 mins duration)
7.45pm: Dinner
Investment:
(includes film, music, chocolate tasting and dinner!)
A portion of your ticket purchase supports the film maker! Thank you for supporting independent film making :-)
Adults = $40
Students/Pensioners/concession = $35

Refund policy:
* Please note that tickets are NOT refundable if you change your mind or are unable to make it on the day. Your tickets cannot be changed to another date. They may however be given to a friend to attend.

Getting there:
Please consider using sustainable transport to travel to the venue :-)
Walk: is ten mins walk from Seddon Train Station
Parking: There is ample free parking on Harris Street and Cowper St.

Accessiblity:
The venue is fully wheelchair accessible.

Enquiries:
kjstaton@icloud.com
Subscribe to our Films For Change E-invites!
Follow Films For Change on FB