The Culturally Informed Approach (CIA) Training - Katanning
Description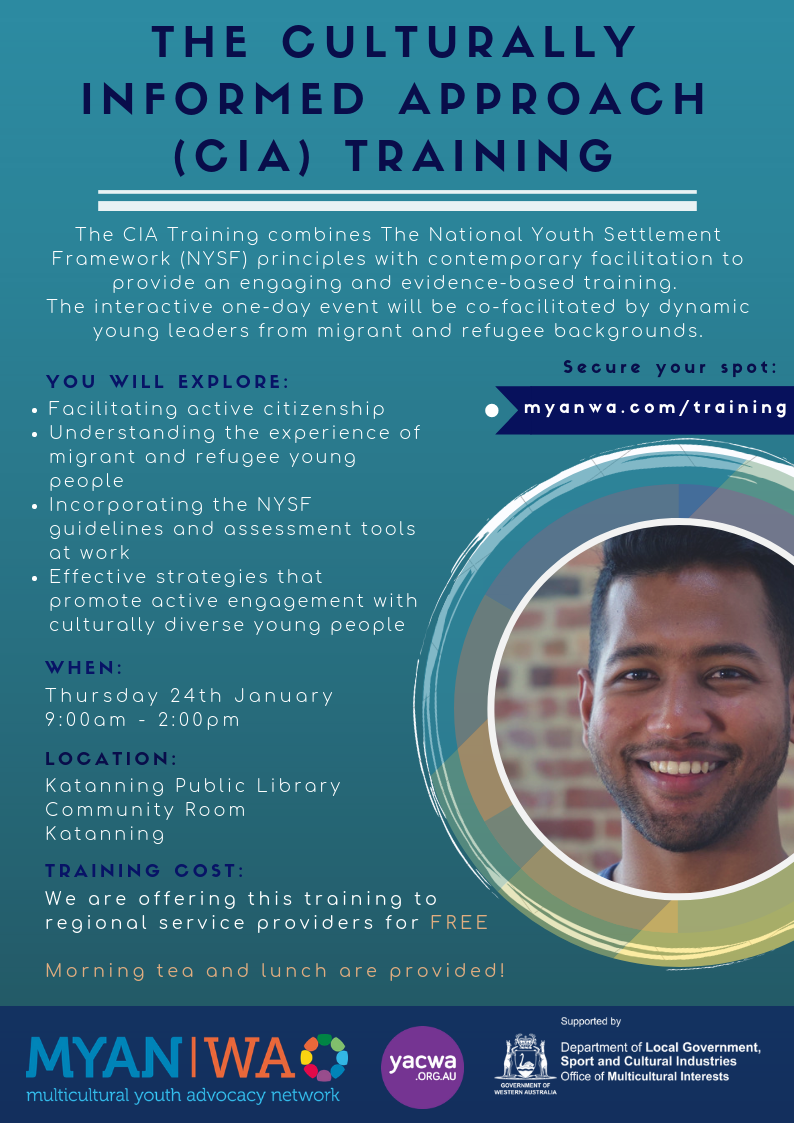 The CIA Training utilises The National Youth Settlement Framework (NYSF) principles in its delivery to provide evidence-based training combined with contemporary facilitation.
This innovative training provides participants with practical and effective strategies that promote active engagement with culturally diverse young people.
​The interactive one-day event will be co-facilitated by dynamic young leaders from migrant and refugee backgrounds; presenting unique perspectives addressing youth issues.
To make the day accessible for regional service providers we are offering this training for FREE!
Tickets are limited, bookings are essential!
This one day of interactive training will explore:
- Youth perpectives on issues faced by migrant and refugee young people
- Contributing to good engagement outcomes for culturally diverse young people
- Good practice in facilitating active citizenship
- Practical strategies for supporting Culturally and Linguistically Diverse (CaLD) young people, and incorporating the NYSF tools at work
Catering
A delicious morning tea and lunch will be provided. If you have any dietary requirements please let us know in advance.
Accessability
If you have any access needs, please let us know.
If you have any further questions, please email myanwa@yacwa.org.au or call Imara on 9227 5440. We will be happy to help!