Up for an evening of Ghost Hunting ? Well come and join us - Qld's Most Haunted and experience the "Other Side"
About this event
"Maryborough's Most Haunted Weekend"
Built in the 1800's The Criterion Hotel is a heritage listed building enormously rich in history and has its fair share of tragic history and ghostly tales. Making this one of the most haunted hotels in Queensland.
The Criterion is located on the notoriously haunted Wharf Street in Maryborough and very well known as Queensland's Most Haunted town.
We welcome you to join us on a Ghost Tour followed by a Paranormal Investigation of The Criterion Hotel and just to make it spookier we have exclusive access so it will be just us and the spirits.
The night will consist of a ghost tour where we will guide you through the haunted tales of The Criterion Hotel, followed by a paranormal investigation with our very experienced team at Queensland's Most Haunted. You will have a chance to participate in a real-life paranormal investigation and also take part in investigative experiments used in the field.
Towards the end of the evening you will have some time to explore on your own, you will have access to all the latest equipment to do your own investigating and see if you connect with the spirits that still reside in the walls of this hauntingly beautiful building but only "If You Dare". To end the evening, we will have light supper and a drink from the bar and share our experiences of the night before the conclusion of the event.
All we ask is you attend with an open mind.
Please note - This event is not for the faint hearted!
Duration – Strictly 6.30pm to 9pm We do ask you arrive 15min prior.
Strictly 18+ Age Limit
Blessing from the team at Queensland's Most Haunted.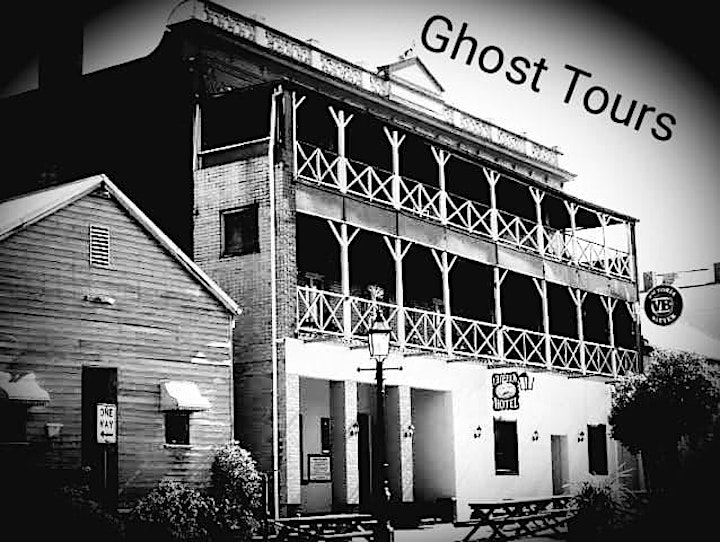 DISCLAIMER AND REFUND POLICY
DISCLAIMER
We, Queensland's Most Haunted, will connect with the paranormal and spirit world through events and tours. Through paranormal investigations and using our psychic and medium awareness. Events with Queensland's Most Haunted are for general guidance only. Queensland's Most Haunted maintains at all times that you take responsibility for your own life and actions, and Queensland's Most Haunted insight during ANY event/tour is to be used at your own discretion. Therefore, Queensland's Most Haunted does not accept any responsibility for your choices or actions after the event/tour. All events/tours are for entertainment purposes ONLY and should at no time be regarded as legal, medical, financial, psychological or business fact and are subject to your own interpretation and judgment. For legal reasons we have to advise you that the events/tours and services are not a substitute for professional services, and it is advised that you should seek advice from the relevant qualified expert.
REFUND POLICY
Full refunds will only be provided if cancellation is 72 hours prior to any event or tour.
Thank you
Queensland's Most Haunted & Team