Description
Do you want 5 nights away from your daily routine to rejuvenate? This trip is for you if you want to experience fun and fulfilling activities which will awaken your core self on the physical, emotional and mental levels.
Hula hooping classes and free play for some creative movement with a lot of laughs. Hooping can be whatever you want it to be, a fitness workout, a dancing partner or meditative tool.

Daily stretching classes, meditation and deep relaxation sessions

Sound healing with crystal singing bowls

Campfire dancing with fire hooping or twirling

Free time to explore the area.

Clearing your road blocks in life and setting up positive habits!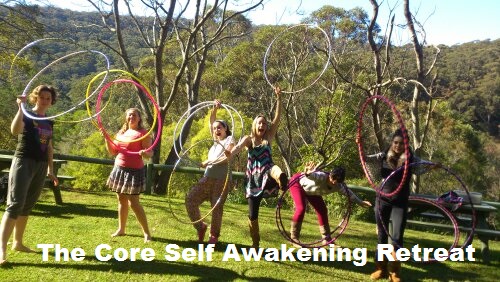 Included in your retreat package:

healthy meals, from lunch on Monday and to lunch on Saturday. Dietary needs will be catered for.

Comfortable accommodation in a pristine location.

All classes included plus a complimentary energy balancing session with Ria (Facilitator of Fun & Health, Our Highest Good