Description
The Cooks River was perceived as a source of fresh water, an ornamental lake for romantic picnic parties, a potential second harbour for industry, a canal and a drain. It was the scene for pleasure, romance, political expediency, guerrilla warfare, suicide and murder. Mark Matheson, former editor with the Royal Australian Historical Society, will reveal material from the Council archives to document the many changes to this place.
Note: Be sunwise on the day; wear suitable footwear and carry water and sun protection.
The walk will commences at Dulwich Hill Railway Station (on the Bankstown Line) at 10am, and will end at Illawarra Road, just north of the River (the 423 bus leaves every 20 minutes to Marrickville Railway Station). Approximate distance covered will be 3kms.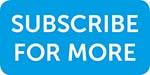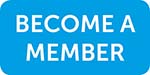 Photo and video consent information.