Description
What if we were more connected to each other, our earth and our cosmos than we imagined? How would our lives and world-view change?


In the midst of the accelerated pace of modern living, many people wish, hope and feel that there is more to life than what they are experiencing on a day to day basis. Through the lens of science, A Connected Universe helps people to see the world differently. New understandings in science reveal to us that at a quantum level there is a dynamic and energetic flow, or force, in nature that connects every proton with every other proton in the Universe. This flow of energy does not only exist at a cosmic level, it also exists within each and every one of us and connects each and every one of us.

Come on a journey to explore new understandings in science that reveal a bigger picture of interconnection than we have ever imagined. Discover amazing ideas that will not only help change the world… but will also help change YOUR world. The Connected Universe inspires us to think differently about our connection to our Universe and to each other.

On his deathbed, Einstein requested his glasses, his pencils, and his equations, seeking to create a unified theory that would connect cosmological and quantum physics. He knew the great impact this understanding would have on humanity but sadly, he ran out of time. Einstein changed humanity's future when he made the connection between space and time in his theory of relativity. Yet, Einstein died leaving what he felt was his most important work unfinished.
Nassim Haramein, the Director of Research at the Resonance Foundation, was deeply inspired by Einstein's work. For decades, Haramein continued to explore his own solutions and finally made a major breakthrough. Science moves forward when theories, upon which predictions are based, are later confirmed by experimental data and results. In The Connected Universe, we explore the bold, new predictions Nassim Haramein makes about the nature of the proton and the confirmed experimental results of his theory and its implications. The film also reveals Haramein's work connecting the ideas of Max Planck (one of the father's of Quantum Physics) and those of Einstein's, that has allowed Haramein to include gravity into quantum theory for the first time!
When you discover all of the ways that you are physically and energetically connected to the Universe, you will never look at yourself or your world the same way again. The Connected Universe will inspire you to connect more with our earth and our cosmos, and the potential of you you are, and who you can become.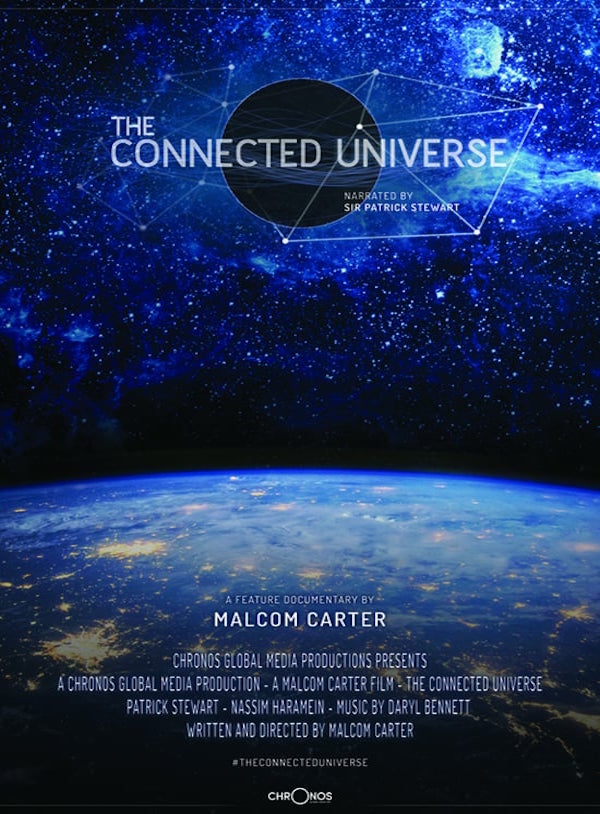 This film is exempt from classification. It's educational in nature and suitable for all audiences.

No ads or trailers:
Please note that since we hire cinemas for our screenings, there are no ads or trailers shown before the film. The film starts on time at the advertised commencement time shown on your ticket and on the event page. Please arrive a little before the advertised start time so as not to miss the beginning of the film.
Investment:
A portion of your ticket purchase supports the film maker! Thank you for supporting independent film making, and helping educate and build awareness :-)
Adults = $23 + eventbrite processing fee
Concession (Students and Pensioners) = $18 + eventbrite processing fee
Getting there:
Please consider using sustainable transport (walk, bus, bicycle) to travel to the venue :-)
Palace Cinema Paradiso is 5 mins walk from Perth train station.
Accessibility:
The venue and theatre are wheelchair accessible. If you require a wheelchair spot please email us via team@filmsforchange.com.au

Refund policy:
*Please note that tickets are NOT refundable if you change your mind or are unable to make it on the day. Your tickets cannot be changed to another date. They may however be given to a friend to attend.

Enquiries:
team@filmsforchange.com.au
Connect with us online :-)
Subscribe to our Films For Change newsletter!
Follow Films For Change on FB