About this Event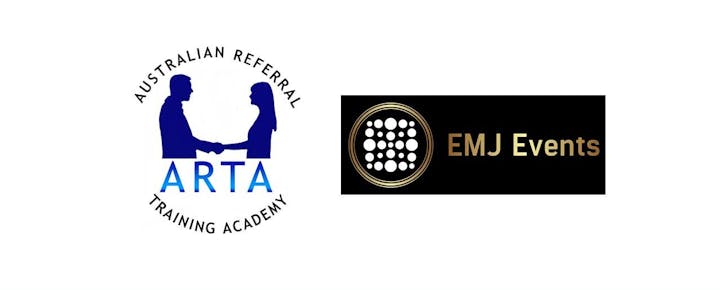 Your Best Business Referral Partner Could be Sitting in the Office Next to You.
Picture this....
During a 3-hour immersion course, you'll meet dozens of other businesses each with hundreds of customers and connections. Through the course, you'll acquire the necessary skills to learn about each other's target markets and customers.
When this knowledge spreads among participants, they will start to recognize ways to help each other find new customers and connections.
Build Stronger Business Connections
The activities in this uniquely structured, intensive workshop will result in building stronger business relationships based on mutual benefit and existing connections by:
• Readily passing business referrals to each other
• Build each other's businesses
• Develop productive, long-term relationships
• Work toward common goals collaboratively
• Create a can-do culture.
Participants in this workshop will learn to:
Build Relationships that Lead to Business
Recognise & Convert Business Referral Opportunities
Conduct Referral Yielding Business Meetings
Form Productive Business Collaboration Circles
Generate referrals through language patterns
Adopt a referral generation mindset
Harness the power of testimonials
Referral Generation Skills + New Connections = Immediate Business Opportunities.