The Coaches Platform - 5Ps Consulting Online Training- Discover Your Higher Purpose, Attract Your Perfect Customers, Create Your $10k Signature Program & Create Lifestyle Consulting Business. www.kellysayers.com

Wednesday, 4 July 2018 at 11:00 am

-

Wednesday, 19 September 2018 at 12:00 pm (AWST)
Event Details
www.kellysayers.com
5Ps Spiritual Life Coaching ONLINE Training  
Certification & Self Empowerment Program
Spiritual Life Coaching with the 5Ps to Prosperity is about creating a clear vision and purpose that will keep you inspired, awakening spiritual guidance to help you achieve 'vibrational harmony' with your thoughts, feelings and desires empowering you to become a deliberate creator, debriefing you to stay on track eliminating what you are now tolerating and taking inspired actions towards your highest intentions.
Module 1 – Discovering Your Life's Purpose
Module 2 – Having the Power to Choose
Module 3 – Creating a Vision of Prosperity
Module 4 – Developing Trust and Intuition
Module 5 – Discovering More of Who You Are
Module 6 – Becoming Your Own Authority -Branding 
Module 7 – Becoming Your Higher Self
Module 8 – Creating Your Perfect Environment
Module 9 – Accelerating Your Career Success
Module 10 – Giving Yourself Permission to Be Do & Have
Module 11 – Raising Your Standards
Module 12 – Being Open to Receiving
80 STEPS 12 MODULES BOOK BECOME SPIRITUAL LIFE COACH
4MODULES BUILD OWN CONSULTING BUSINESS SAM OVENS
5PS ATTRACTION PROCESS TOOL FOR COACHES FROM HERE TO HERE - PART
ALL OF THE ABOVE 
CERTIFIED?
CONSULTING BUSINESS?
BOTH
FOR MORE INFO - YOU CAN REQUEST A SKYPE SESSION WITH KELLY SAYERS
About 5Ps To Prosperity Attraction Process
The Foundation of the 5PS to Prosperity Attraction Process was FOUNDED BY TEACHINGS OF KELLY SAYERS BOOK 'DISCOVERING YOUR LIFE'S PURPOSE WITH THE 5PS TO PROSPERITY. Offering Life Coaching services in the field of spirituality, vocation, career, self and personal improvement and achieving one's goals. Kelly spent 20 years of SELF DISCOVERY AND LEARNED THE SPIRITUAL LAWS for being doing and having everything your heart desires. As a SPIRITUAL LIFE COACH SHE DISCOVERED that people didn't actually know their true heart's desire and even if they did, they believed they couldn't have what they wanted..
THE FOUNDATION OF OUR 5PS SPIRITUAL LIFE COACHING CERTIFICATION PROGRAM
* Imagine creating a clear vision and purpose that inspires you
* Living in harmony with your values and hearts desires
* Developing unlimited thinking & intuition
* Releasing any beliefs that no longer serve you
* Taking only inspired action
* Eliminating what you are now tolerating
* Magnetizing and attracting what you want
* Taking control of your Life and ENJOYING IT NOW!
More Information www.kellysayers.com 
See Testimonials, FAQ's about building your own consulting business and ask for your FREE Strategy Session from Kelly Sayers about The Coaches Platform Year Long Membership.
All enquiries email betterlife7117@icloud.com  1300 797 275  Mobile 0410 328 302
BUILD YOUR OWN CONSULTING BUSINESS IN ANY NICHE....YOU ARE THE EXPERT! 
Become a 5Ps Consultant with teachings Kelly Sayers (Discovering Your Life's Purpose BOOK) that will give you the transformation you need to BECOME your higher self and share your gifts with the world.
Discover Your PURPOSE PASSION PROSPERITY & Share Your Message with the World with your own $10k Signature Program with 12 weeks coach training & support.
Many of my clients have the resoures, information and still struggle with getting paid what they are worth. After many years of seeing the same pattern with people about "feeling worthy" of charging the RIGHT PRICE for their coaching and consulting services. 
Some people know what to write and how to brand themselves and some dont have a clue what they would offer others or how much to charge. I believe everyone has VALUE and unique and special contribution to the world. This workshop is designed to create your own BLUEPRINT via ZOOM online anywhere in the world. PLUS a further GROUP COACH TRAINING SESSIONS for 12 weeks WITH KELLY SAYERS Self Empowerment Consultant that includes the following:   
                  * Discovering Your Life's Purpose / Becoming Your Higher Self 
                  * Accelerate Your Business Success with 5Ps Secret BluePrints
                  * Mapping Out Your Biggest Business Plans & Ideas 
                  * Build your own Consulting Business
                  * Attracting Your Perfect Customers - building your personal brand
                  * Clarity on Your "Niche" and YOUR Message to the World
                  * Eliminating Now What You Are Tolerating & Transforming Beliefs
                  * Tools and Tips for creating your ONLINE Signature Program
                  * 12 weeks Support Membership The Coaches Platform Weekly Group Zoom FAQ's 
                  * Designing Your Ideal Lifestyle & YOUR Signature $10k Program
                  * Creating GLOBAL Vision and travel the world as a Coach & Speaker...
THERE ARE FOUR MODULES: 80STEPS FROM THE BOOK DISCOVERING YOUR LIFE'S PURPOSE 
MODULE 1 - DISCOVERING YOUR LIFE'S PURPOSE WITH 5PS ATTRACTION PROCESS
MODULE 2 - ATTRACTING YOUR PERFECT CUSTOMERS
MODULE 3 - CREATE YOUR OWN $10K SIGNATURE PROGRAM
MODULE 4 - GROW YOUR LIFESTYLE GLOBAL BUSINESS
This is YOUR time to become your higher self and share your gifts and message with the world building your own global consulting business. 
Have questions about The Coaches Platform - 5Ps Consulting Online Training- Discover Your Higher Purpose, Attract Your Perfect Customers, Create Your $10k Signature Program & Create Lifestyle Consulting Business. www.kellysayers.com?
Contact Betterlife Bookstore (ABN 17 273 672 819)
Save This Event
When & Where

Online - 12 Weeks Virtual Training with Video Courses & Live Q&A's

Anywhere in the world...

Australia

Wednesday, 4 July 2018 at 11:00 am

-

Wednesday, 19 September 2018 at 12:00 pm (AWST)
Add to my calendar
Organiser
Betterlife Bookstore (ABN 17 273 672 819)
BetterLife Bookstore is a Self Publishing House, Coaching & Self Discovery Network. We aim to transform peoples lives through interactive Virtual Education, WebEvents, Self Discovery Mag & TV, Online BookStore, Inspirational Workshops and Events. Our Inspiration for the bookstore stems from a desire to provide to anyone who is seeking personal and professional development, spiritual growth and self empowerment. We only promote and sell quality products that will FILL YOUR SOUL and UPLIFT YOUR SPIRIT AND TOTALLY TRANSFORM YOUR LIFE!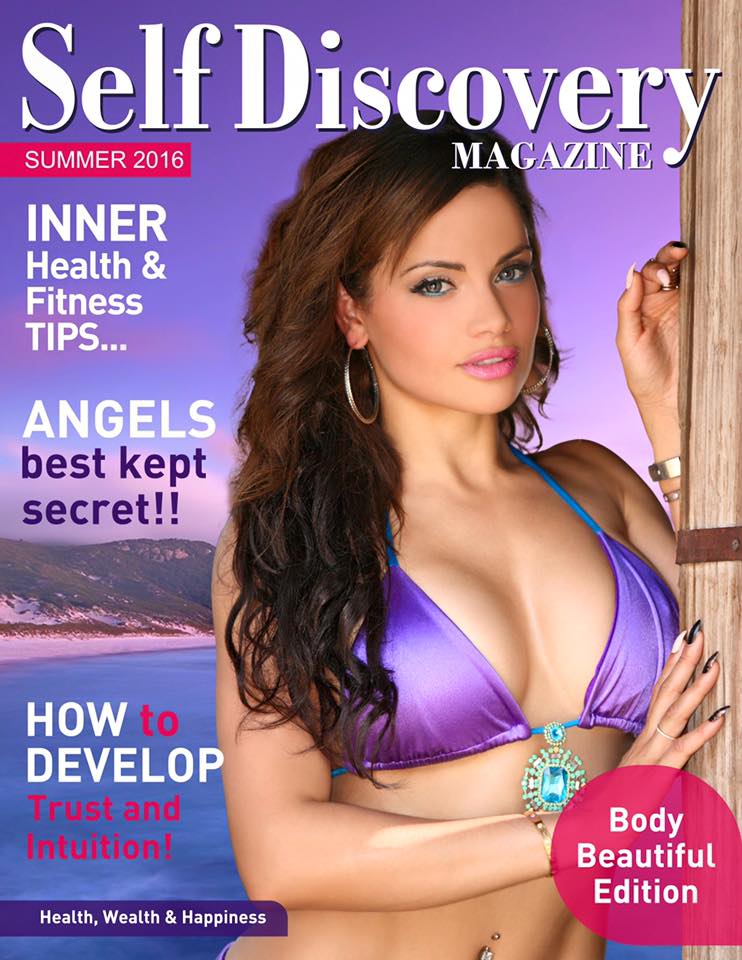 Kelly Sayers is the Founder and Director of BetterLife Bookstore since 2005 and her mission has always been to "inspire, educate and support" people who are seeking to discover their life's purpose and create the life they love. Her vision is to share with customers a variety of fantastic inspirational authors and speakers all over the globe how to Be Do and Have everything your heart desires. Our products include Books, Coaching Programs, Self Discovery TV, WebEvents, CD's, DVD's, Journals, and Spiritual Guidance Oracle Cards.