Description
THE CINEMATOGRAPHER (RED EPIC) SHORT COURSE
Dates: 10:00am - 5:00pm, 2nd, 3rd & 4th July
Description: Are you a budding cinematographer but never had professional training? Maybe you work full time and haven't got around to it? The AFTT Cinematography workshop will introduce you to the how and why of cinematography. Using the RED Epic our amazing tutors will introduce you to the magic world of visual storytelling. You'll get hands-on experience with dollies and jibs, you'll learn lighting and camera movement, and the philosophy of cinematography; everything you need to get you to the next level.
Cost:
$784 early bird (20% discount)
$980 full price
Topics covered:

Philosophy of cinematography

Introduction to the Red Epic and work flow

Camera movement

Directing coverage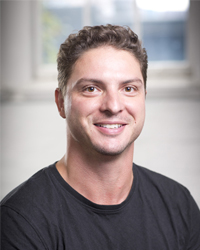 Tutor:
Bryan Coelho is a Sydney-based award-winning director and cinematographer with over 10 years' experience working in the industry. Bryan has directed a variety of work including TVCs, short films and music videos, his short films travelling on both the domestic and international circuits. He has also worked extensively as a cinematographer and television editor for shows such as Mythbusters, Wrecks to Riches and Hard Shine. With his hands-on approach Bryan is focused on the future of the Australian industry, driving forward to produce powerful, emotive cinema.
---
Disclaimer:
*Classes will run from 10:00am - 5:00pm Monday (2/7/18), Tuesday (3/7/18), Wednesday (4/7/18).
*All courses will be held on campus at AFTT.
*Each course must have a minimum of 8 students to run.
*The content is suitable for students aged 18+.
*AFTT has the right to cancel any course due to unforeseen circumstances in which case attendees will be advised and a refund issued.
*All participants will receive a Certificate of Completion.