Description
The CHATROOM - A Social Media Workshop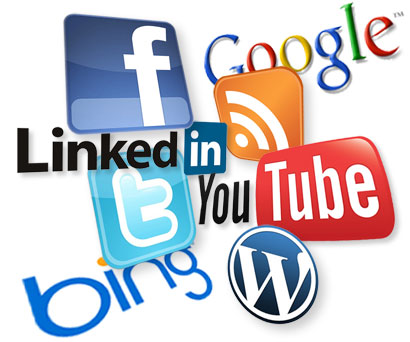 Bringing the online offline for 4 hours at RMIT in October.

Interact with young tastemakers leading the way in online, baby boomer interpreters (to spell out our GenY speak) and existing and expanding well known brands.

Ideal for small to medium business owners and anyone looking at building up their own personal / artist brand.
This half day, jam packed event will ensure you walk away with a comprehensive idea of:
How the social media landscape works

How to engage followers and create diagloues with your fans

What to write about to build a large following and to create conversations with your followers

What other successful social media marketers are doing to promote themselves and their businesses

How not-for-profit's are using social media to create conversations and evoke emotions

How to include social media within your integrated marketing plan (combining offline and online)

And how to use a variety of different social media platforms to contribute to your online success
Our variety of amazing speakers will ensure you are clear as to the do's and don'ts of social media and ensure you walk away with some practical strategies to implement online straight away.
Hosted by:
Justine JMAC McInerney (Comedian / Nova100)
Panel Includes:
Chantelle Baxter (One Girl / TEDx Talks)

Erika Geraerts & Jess Hatzis

(Willow & Blake)

Mark Middo (Nion Enterprises / Social Empire)


Annette Maloney (AM to PM consulting)

Simone Marshall (Two Hands Agency)

Samantha Doyle (Guerrilla Marketing Australia)

Guest Skype Calls From:

Emma Lovell (Lovelly Communications) and

James Purcell (The Purcell Report / Red Bull).
You will come away from the day feeling empowered to create effective dialogues with your current and future customers, and also have some practical steps you can implement ASAP to hit the ground running.
Keith Keller (The Twitter 4 Business Specialist) is kindly offering "ONE LUCKY ATTENDEE" a FREE consultation, on how to "CRACK THE TWITTER CODE" This means "ONE ON ONE" coaching via phone or skype where Keith will personally coach you through Twitter. Two variations available - 1 x 90 minute coacjing call or 3 x 30 minutes - The choice is yours. Door prize on the day!
Percentage of ticket sales all going to the ONE GIRL Organisation, for their October campaign 'Do it in a Dress'. That said; all speakers will be DOING this in a school dress. Yes, Purcell too. Those attending are encouraged to sign up to www.doitinadress.com, become an ambassador, wear a dress to the event and raise some extra funds ;)
100% money back guarantee.
Any questions regarding the event, please don't hesitate to contact us:
Samantha Doyle: 0430 124 966 / Justine McInerney: 0418 599 927 or email us at thechatroomgroup@gmail.com
Sponsored by RMIT University and YELP.