Description
This is a Business SA member-only event. Use your Business SA membership number to access your tickets. If you need your membership number please give our team a call on 08 8300 0000.
The Chamber is Business SA's signature monthly networking event, helping you to connect with peers and industry leaders.
Our October event will be hosted by member, Australian Unity, who will focus on looking after the health of your employees. Australian Unity is a national health, wealth and living mutual company with over 7,500 employees providing services to nearly a million Australians including some 270,000 members nationwide. Its history as a mutual organisation dates back more than 175 years. Australian Unity's core purpose is to support its members—and the broader Australian community—to access services that enable them to thrive. It currently provides services spanning health care, aged care, disability, wealth and independent and assisted living.
Australian Unity's Retail chief executive officer, Matt Walsh will talk about the place of private health insurance in Australia's health sector, the increasing cost pressures on private health insurance driven by an ageing population increasingly focused on their health, recent policy changes to private health insurance introduced by the government and others proposed by Labor, and how health funds like Australian Unity can help bend the health cost curve toward sustainability.
Business SA will also host a speed networking session, business card draws and an opportunity for three guests to present their 60-second pitch. Door prizes will also be up for grabs. Enjoy a variety of delicious canapés, a selection of beer supplied by Coopers and wines by Patritti.
We encourage you to share this among your colleagues, staff or peers, by extending an invitation for a guest to come along with you.
Our Chamber networking team has an exciting line up of venues next financial year – click here to see our full list and dates, and lock these into your diary so you don't miss out.
Places are limited so register to secure your spot today!
Speaker: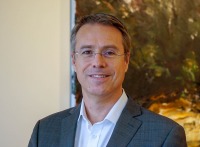 Matt Walsh, Australian Unity
Matt Walsh is Chief Executive Officer of Australian Unity's Retail business, which includes Australian Unity's private health insurance, banking, and general insurance and broking businesses. Matt was previously the General Manager – Life and Super in Australian Unity's Wealth business, where he had responsibility for Australian Unity's investment bond and superannuation businesses. He joined Australian Unity in 2009 after a merger with Lifeplan where he had held a number of executive positions. Prior to joining Lifeplan, Matt worked with PriceWaterhouse both in Australia and the US developing strategic methodologies for their global practices. He is a Director of Australian Unity Health Limited, Big Sky Building Society Limited, Lifeplan Australia Friendly Society Limited and Members Own Health Funds Ltd. He previously chaired the International Centre for Financial Services at University of Adelaide and finance industry body, FSA. Matt holds a Bachelor of Applied Science in Computer Studies and an MBA.
Event partners: