About this Event
Two friends unite for a very special performance...
Australia's leading tabla percussionist Dheeraj Shrestha and guitarist/composer Anthony Garcia create a hypnotic kaleidoscope of sounds and rhythms from across the globe. A musical meditation in wellbeing, Five Elements draws on the healing synergy these two master improvisers and musical storytellers generate. Traditional songs and themes reimagined for this rare ensemble form the foundation for an entrancing concert experience.
About Dheeraj Shrestha
Internationally acclaimed Nepalese born Dheeraj Shrestha is recognised as the foremost Tabla player in Australia. An irrepressible creativity, tremendous clarity and exciting rhythmic improvisation are his stylistic hallmarks, and this has established him, worldwide, as one of the finest exponents of Tabla in classical and world music.
Dheeraj Shrestha's hometown, Kathmandu, Nepal stands on the ancient route leading from the Himalayan Mountains down into the valley of Kathmandu. His real relationship with music began when he was five years old listening to classical music by his father. Later he started formal training on Tabla with his guru Pt. Hom Nath Upadhyaya. His father used to take him to play traditional temple music near his home. He was the only child among all the master musicians who were performing at the courtyard temple music.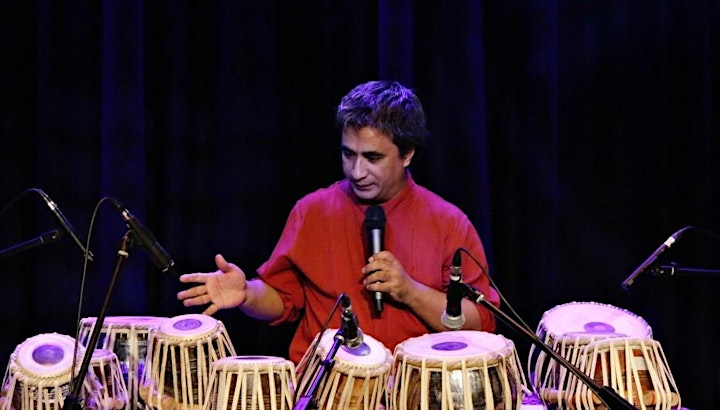 About Anthony Garcia
From the experimental music scene in New York to performing early music with the Australian Brandenburg Orchestra acclaimed guitarist/composer Anthony Garcia is a unique voice in the Australian music scene. Performing throughout Australia, China, Thailand, Japan, Mexico and the United States both as a soloist and in collaboration with creative artists across range of fields Garcia's ever-evolving musical landscape embraces diverse cultural connections and contemporary experimentation. Fusing the ancient with the contemporary, Latin folk with exploratory jazz, pulsating world rhythms and Asiatic soundscapes, Garcia's music, firmly grounded in the historical traditions of the guitar continues to take audiences through uncharted waters.
As Artistic Director of new music organisation Sounds Across Oceans and creator of THE CELLAR SERIES he brings together new and old friends to create a sublime musical offering.