About this Event
VOCALIST/SONGWRITER PAULINE MAUDY AND GUITARIST/COMPOSER ANTHONY GARCIA JOIN FORCES FOR ONE PERFORMANCE ONLY...
One of the truly rare voices on the international world scene, award winning French born singer/ songwriter Pauline Maudy (MZAZA) joins forces with guitarist/composer Anthony Garcia for the first time in this memorable fusion of voice and guitar. An exotic array of songs and themes from ancient Sephardic, French and Spanish traditions will be interlaced with original compositions and fiery improvisations.
THE CELLAR SERIES curated by Dr Anthony Garcia Artistic Director, has built a reputation for programming sublime music in the unique surrounds of Brisbane's oldest home, Newstead House. The annual 3 concert series offers concert goers a glass of bubbles or wine with light refreshments on the Riverside Veranda before experiencing an intimate recital by virtuosic performers.
DOORS OPEN 5pm
CONCERT 6pm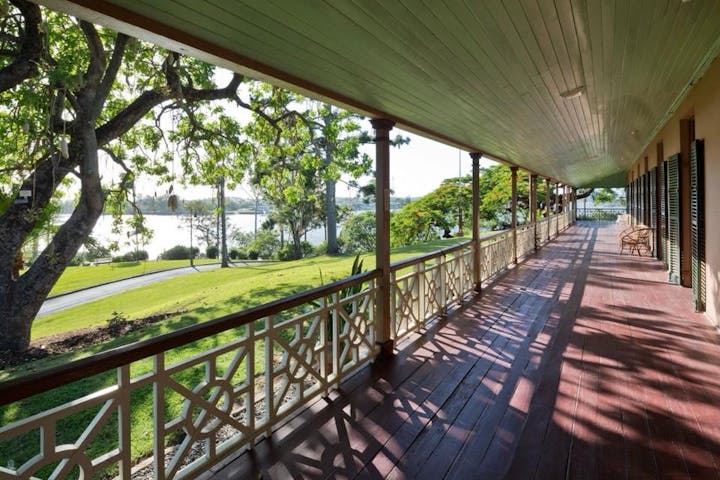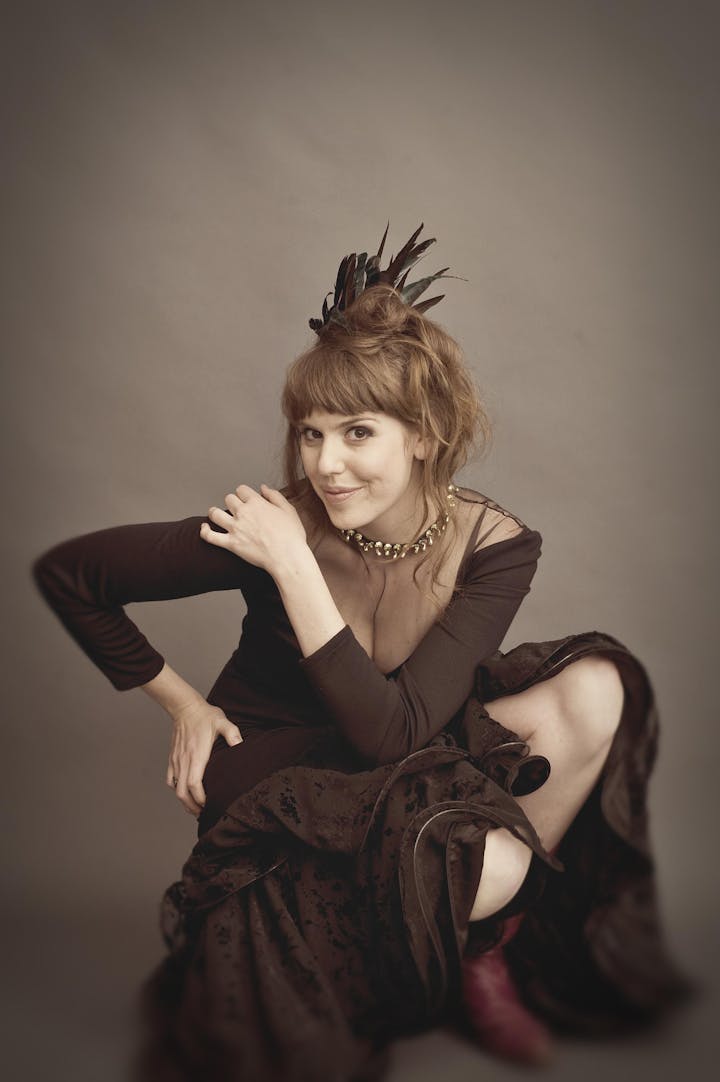 ABOUT PAULINE: Born in France, Pauline is an award-winning singer and songwriter. Known for her versatility, stage presence and multilingual singing, she forged her career with international touring folk band MZAZA while writing and performing in the rock, pop, and jazz worlds. As part of her music journey Pauline was awarded funding from Arts Queensland to study Cretan and Sephardic music in Europe with masters Giorgos Xylouris and Francoise Atlan.
Equal parts creative and strategic thinker, Pauline drives a number of projects including all-female gypsy jazz collective Tilly Bébé, which aims to counter the underrepresentation of women in jazz. A keen believer in equal opportunity and in our responsibility to look after the environment Pauline displays commitment to social progress through her leadership in music and across her work with diverse organisations and communities.
"Brisbane based Pauline Maudy, an expatriate French singer, heartbreakingly channelled Edith Piaf […] More, please." - Ken Lord, The Sunday Mail
"... take a look at astonishing frontwoman Pauline Maudy, she's entirely captivating and her vocals soar!" - Ben Preece, Mucho Bravado
"Lead singer Pauline Maudy sings in enough languages to make a UN conference translator's head spin." - Josh Donellan, Rave Magazine
"Pauline Maudy—a mighty talent, capable of raising the roof in four languages" - Rob Rimmer, Weekend Notes
"Pauline's easy vocal style belies her level of skill and technique and astounded by her capability to sing in such a range of languages." - Lonnie Martin, The Folk Rag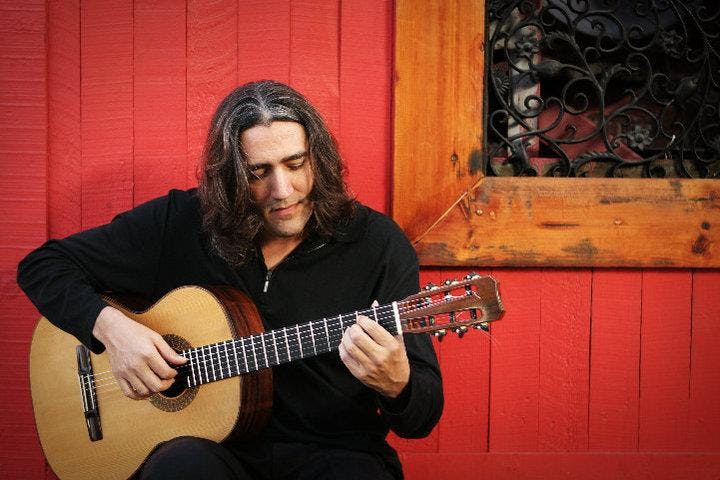 ABOUT ANTHONY GARCIA: From the experimental music scene in New York to performing early music with the Australian Brandenburg Orchestra acclaimed guitarist/composer Anthony Garcia is a unique voice in the Australian music scene. Performing throughout Australia, China, Thailand, Japan, Mexico and the United States both as a soloist and in collaboration with creative artists across range of fields Garcia's ever-evolving musical landscape embraces diverse cultural connections and contemporary experimentation. Fusing the ancient with the contemporary, Latin folk with exploratory jazz, pulsating world rhythms and Asiatic soundscapes, Garcia's music, firmly grounded in the historical traditions of the guitar continues to take audiences through uncharted waters.
As Artistic Director of THE CELLAR SERIES he brings together new and old friends to create a sublime musical offering.