Description
HOW TO CREATE IP ASSETS TO WOW YOUR CLIENTS
Attract, Convert and Completely WOW High Quality Clients OVER and OVER Again!
What are IP Assets?
Great question! IP stands for Intellectual Property. So when I'm talking about creating your IP Assets, I'm talking about creating your signature system, your unique methodology, your frameworks and models. And of course, turning them into infographics, or what I like to call SEXY MODELS!


I get so excited by these sexy models, I call them business porn!
Check out some of the benefits: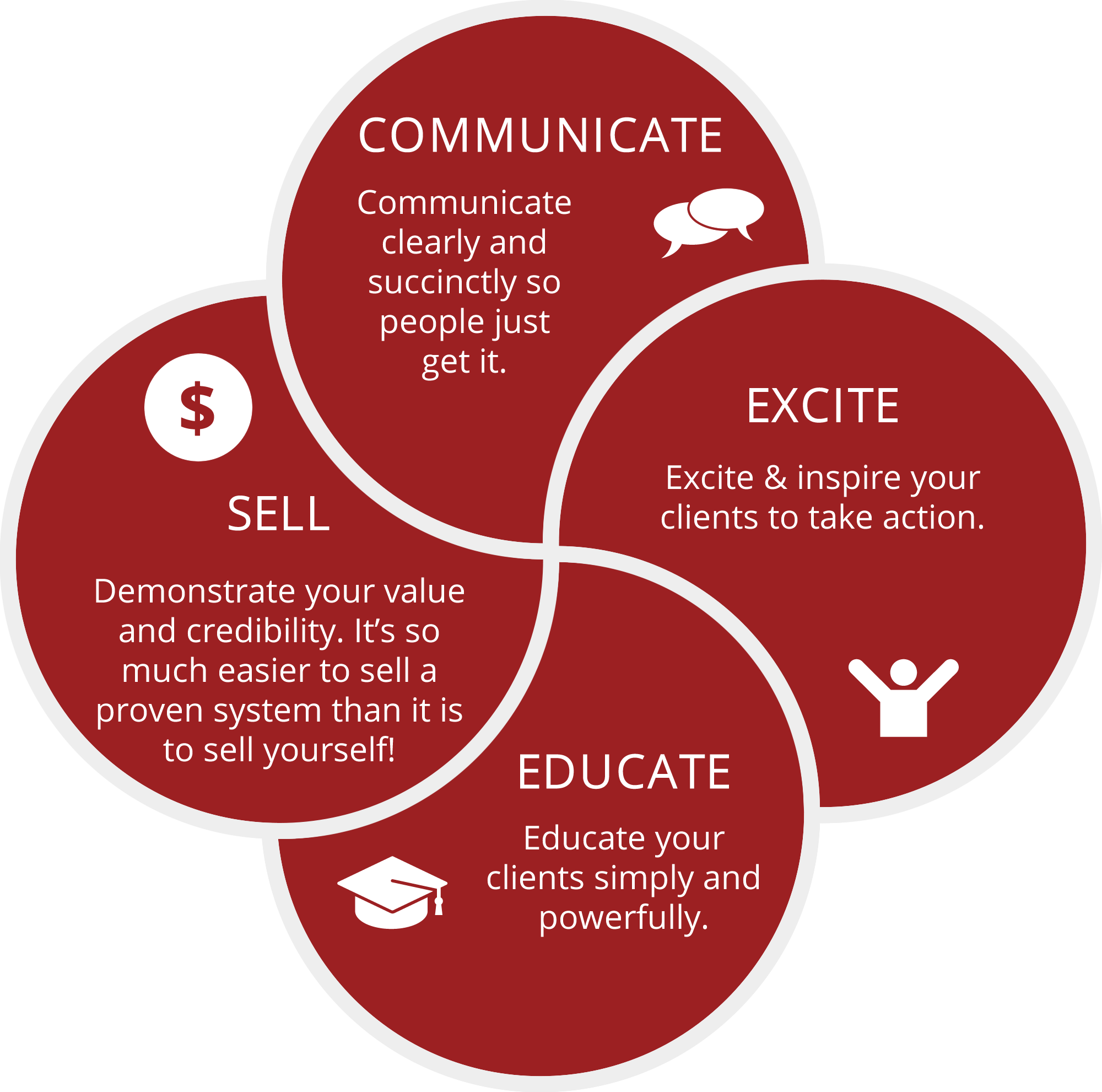 Attract, Convert and Completely WOW High Quality Clients OVER and OVER Again!
Plus you create a LEGACY.
Is this for you?
If you're a high-achiever who loves to make stuff happen and you're bloody good at what you do, then read on.
Have you ever struggled to answer the "what do you do?" question? It's not like you can say "I'm a doctor" and people immediately get it. If you don't have a job title that people can easily understand, it feels like a constant struggle to clearly and succinctly explain what it is that you do.
In fact, you know SO MUCH stuff that when you're explaining what you do, the value of it gets completely lost as you fumble through your words.
Or when you're working with clients, you have so much information to share with them, they can get lost in the details and not really know how it all fits together.
And when it comes to the sales conversation, you feel like you have to sell yourself. That it's all about YOU.
And if you'll admit it to yourself, you'll know that you're just not reaching your full potential, because you just don't have the core intellectual property assets to back it up.
A picture tells a thousand words.
What you need is a clear model that shows your clients the journey from where they start out, to where they end up. You need a clear methodology that shows your clients the exact process to get them from where they are to where they want to be. And you need some damn sexy infographics that can communicate all this clearly and succinctly.
How cool would it be if you had business models to communicate your message clearly and succinctly in a way that people just get?
Are you ready?
I see you. You're ready to stop playing small. You're ready to make the impact you were put here to make. You're ready to create a unique methodology that you become famous for.
You're ready to Create & Leverage Your Legacy.
So come along and explore some business porn! Learn how some sexy models can totally transform your business and ensure you reach your potential as a thought leader.
Half Day Workshop
In this half day workshop, I will demonstrate the power of infographics and visual models. I will show you exactly how you can extract your expertise and best thinking and turn it into a suite of infographics that will add weight and credibility to your messaging, help you to communicate better with your clients and give you the building blocks upon which to build your business as you Transition towards being Leveraged and Loving It.
Here's what we'll cover:

The journey of a coach, expert and thought leader
The 3 keys required to be successful
The 4 main types of models you need to create
The 5 step process to turn what you know into a sexy model
How to get your clients say YES YES YES to working with you
How my clients have leveraged their IP Assets to build million dollar plus businesses and reach thought leadership status.
I look forward to meeting you and understanding all the brilliance locked inside your mind.
About the venue:
There is ample onsite parking available, plus a cafe downstairs for coffee and refreshments.