Description
The Brown Paper Bag Lunch Series are informal lunch events hosted by nLIVEn that provide opportunities for people to hear an interesting speaker whilst networking over a light lunch.
The events are conducted in the boardroom of nLIVEn.
Upcoming Events In 2019
See https://nliven.com.au/the-brown-paper-bag-lunch-series-2019/ for additional information.
The topic for the event on Wednesday 30th October is: The Power Of Understanding The Buyer's Journey will be presented by Brett Bonser from Align.me.
About The Presenter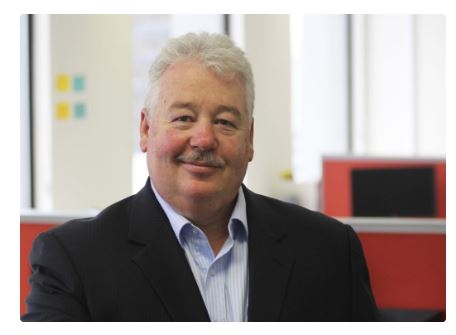 Most businesses are run by people who either know sales, or know marketing. It's rare to come across leaders who have an intimate understanding of both – and yet, Brett Bonser's experience in facilitating hundreds of sales and marketing projects and training thousands of executives for some of the world's biggest brands proves that he truly is a subject matter expert in his field.

Having held senior executive roles with a number of ASX, Nasdaq and Private Equity owned business, Brett left the corporate world to establish his own advisory firm in 2003 to help others to better align their sales and marketing and achieve stand out growth. In 2004 Brett leveraged the work on the buyer's journey of B2B Marketing expert Hugh Macfarlane, to architect the Funnel Camp, a unique approach to take companies from misaligned strategies to a blisteringly clear 1-page plan for growth. This ground breaking product quickly took hold in Australia, including being adopted by Ernst and Young as their growth planning platform of choice.
Joining align.me (previously MathMarketing) as Executive Director in 2008, Funnel Camp and its derivative solutions have been deployed in over 600 client engagement, for the creation of over 4,000 plans and been adopted by some of the world's best known businesses, Australia Post, Transfield, Komatsu, EY, ANZ Bank, SAP, IBM, CSIRO, along with hundreds of hi-growth Australia SME's.
Brett holds a BCom from The University of Melbourne, and advanced studies in Direct Marketing from the University of San Diego. He has lectured Undergraduate to MBA level students in growth planning at Swinburne, La Trobe, and Monash Universities. Brett is a certified Master Trainer in B2B Sales process with the world's leader in category Miller Heiman Group.
Outside his business pursuits, along with his wife Kate, he is a proud parent of 3 children, Holly, Flynn and Jack, and a passionate supporter of a number of charitable and NFP activities. Along with Kate, he co-founded Tuxedo Junction, an event based charity that has raised more than 1.5 Million for Cancer Research.
Registration Is Now Open For The Following Upcoming Events In This Series In 2020
26th February 2020: https://www.eventbrite.com.au/e/the-brown-paper-bag-lunch-series-wednesday-26th-february-2020-event-tickets-64126216239
See https://nliven.com.au/the-brown-paper-bag-lunch-series-2020/ for additional information.
Organiser of The Brown Paper Bag Lunch Series - Wednesday 30th October 2019 Event
nLIVEn provides individual and organizational development programs that measurably improve and sustain performance.
nLIVEn specialises in working with Chairpersons, CEOs, Division Managers & Managing Directors of small to medium private companies. Our clients also include public companies, not for profit organizations and community associations.
nLIVEn's unique programs blend personal and professional development, coaching, mentoring, training and consulting tailored to the individual developmental needs of each client.