Description
Most business owners are looking for a "Quick Fix" solution for their business. What they usually end up with is neither "quick" or a "fix"…
When it comes to overnight successes, there is always a back-story. Uber was around for about 9 years before it became the overnight success that we hear about. Amazon was running at a loss for nearly 10 years before it became the juggernaut it is today.
An overnight success is usually 20 years in the making… 20 years filled with trials, errors and failures. We only hear about the one time they make it big.
There are two critical areas that every business needs to focus on to get long term sustainable results. Ironically they both require the same level of attention and focus and even rely on the same basic principles.
Finding and keeping high value clients. The art of marketing and sales is the "sexy" one. Most business owners are infatuated in generating leads to grow their business. There is usually some gaps in their funnel for converting those leads into long term, profitable clients.
Finding and keeping high value team members. This is the not so sexy area of recruitment and employee retention. As un-sexy as it is this area is the hallmark of the successful enterprise, and the hidden opportunity for most businesses. Especially when they realise that finding and keeping good people is exactly the same as marketing and sales, only in reverse.
The art of building a business for the long term is about building strong and resilient systems, and relationships in both new business and team building.
Imagine how your business would look if you were able to retain your best clients and your best employees.
In this event we have tapped into a team of experts in both building your customer relationships and your team relationships.
You'll discover simple and effective ways to build your…Client relationship and experience as well and your… Team relationship career journey.


---
The Presenters: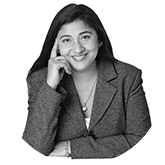 How to win bigger and better clients – on Autopilot

Jasmine Batra, Arrow Digital

On an average, 58% of the leads in any system are not YET ready to buy. Most businesses don't know how to play the long-game that wins high end clients.
Find out how to serve these prospects with the most timely and relevant communication that takes them further down the buying cycle. Build trust and create conversational campaigns. Test what works and then set it all on autopilot – so you do it once and it's done!
Jasmine Batra is a Co-founder and CEO of Arrow Digital, and works as a strategic marketing partner to CEOs and businesses with ambitious growth goals.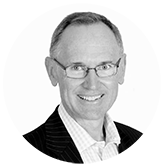 How to Create your Dream Team

Warren Howard, Howardco Business + HR Solutions

Having a business that can be run and makes money for you even when you are not there is the dream of many business owners but very few actually achieve it. In this presentation you will learn how to turn your business from employer-centric to employee-centric and how this links directly to improved profitability, productivity and customer growth.
Warren Howard is Director of Howardco Business + HR Solutions, a business performance consultancy helping owners and managers find, develop and lead successful teams.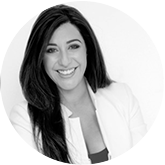 Sales Growth Accelerator: The Secret to Stopping Lumpy Sales and Building a Motivated, Consistent Sales Team

Chandell Labbozzetta, Life Puzzle
In today's competitive marketplace, many businesses have a desire to increase market share and often lack the ability to translate their growth vision into one that their team members can follow to achieve results. In this presentation Chandell will share the secrets to motivating a consistent sales team, how to attract the right clients, and the 3 keys to eliminating lumpy sales results.
Chandell Labbozzetta is the author of "Confident Closing: sales secrets that grew a business by 400% in six months and how they can work for you". Creator of the Sales Growth Accelerator Program, she is an engaging and highly-sought-after speaker and trainer in sales and personal development for businesses. Over the past 12 years through Life Puzzle she has helped thousands of individuals and teams to generate millions of dollars' worth of business across multiple industry sectors.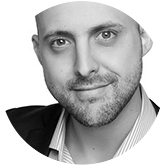 Win back time with Integrated Cloud Solutions

Chris Stenhouse, PBS Bookkeeping

Doing business in the cloud is not new but leveraging the cloud to save you time and money is a whole different ballgame.
Building your business for the long term means taking advantage of new technology to get ahead of the pack.
In this presentation you will learn how utilising the right cloud technology can simplify and improve your back-end systems to enable you to invest more time in higher priority tasks.
Chris Stenhouse has spent 7 years leading technical teams at Apple, during this time he gained priceless insights into systemisation and workflow management. Prior to this he also completed a degree in Multimedia Systems.