Description
When it comes to growing a business, most business owners run out of time. They are just too busy working in the business.
One of the best kept secrets of growing a business is building platforms. Platforms that deliver great results with very little on going effort. These platforms can be for sales, marketing, service delivery, just about any aspect of your business. They are the leverage points that give you back your valuable time, so you can focus on growing your business.
---
The Presenters: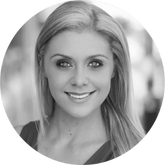 Developing An Effective Sales Process For A Scalable Business
Ashleigh Hoult, The PromoDonna
Prospecting is an essential part of any business' success. Regardless of how healthy your bottom line is right at this very moment, if you're not constantly prospecting as part of your marketing process, you won't have the ability to achieve sustainable growth. During this presentation, you will be given 'tips and tricks' enabling you to master the art of prospecting and ultimately, will be shown how to grow your Client base.
Ashleigh Hoult is the Founder and Director of Melbourne-based sales and marketing agency, The PromoDonna. The PromoDonna provide companies with effective marketing communications programs by combining traditional sales methods with new media.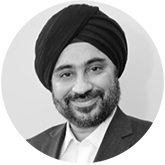 Get Your Business Ahead of the Curve by Embracing New Methods of Marketing
Anup Batra, Arrow Internet
Anup Batra is an acclaimed digital marketing strategist and he will show you how to let go of old methods of marketing that are no longer working for you and embrace modern sophisticated methods that generate a higher return with lesser effort. His presentation will help to make your marketing more measurable and optimised for profitability.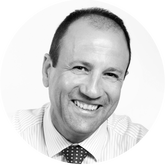 The 2 Most Critical Growth Platforms



David Guest, Outcomes Business Group
Getting your business to scale and generate real profit is the "Secret Sauce" that every business owner needs to focus on. There are 2 platforms that need to be built and managed. They are Marketing and Service Delivery. In this powerful presentation, highly acclaimed business coach and mentor, David Guest, will take you through the simple steps to create both of these platforms with ease and simplicity. Follow this process and your business will thrive in any environment.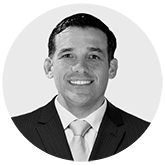 The New World of Building Teams
David Warne, Cornerstone Business Solutions
When it comes to building your team, the world is now your hunting ground. And building a virtual team has never been easier, but does come with challenge.
David Warne, founder and former owner of Sydney Harbour Tall Ships, will show you how to radically reduce your business's greatest expense for maximum growth by building a low cost and powerful offshore team.
David found the cost of doing business in Australia was killing his business and his personal life – so he moved everything (but the ships!) offshore, reducing running costs by 90% and increasing turnover by 21% in under 12 months.