Description
Growing your business is not just about cash flow...
So why do so many business owners get stuck in a rut?
Because they are usually just too busy. Busy doing busy-ness rather than building a business.
Too many business owners are focussed on Turnover and Profit while not even considering the value of their business.


What will your business look like when it is finished?
For most, they have not even considered this question! Imagine being able to name the sale price of your business and then getting it! In this series you will hear 2 keynote speakers who are experts in their field talk about the challenges and solutions to growing and maximizing the value of your business. During this event, you will learn how to:
Prepare your business for sale

Get your business to run without you
Join our team of experts to hear ways in which you can maximise the value of your business.
---
The Presenters: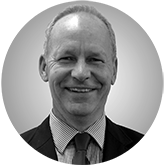 Maximising Value Through Business Exit Planning
Rob Jagger, Outcomes Business Group
Currently in Australia 80% of businesses fail to sell, leaving the owners with little choice but to close the doors.
In this keynote, we will discuss the eight key drivers of business value from a buyer's perspective, when the best time to sell is, and what a good Business Exit Planning process looks like.

Putting Your Business on Autopilot
David Guest, Outcomes Business Group
You wouldn't build a house without a plan, but most business owners are just running hard on the treadmill, flying by the seat of their pants, with no real plan to make sure they are on track and in control for the future. There are 6 steps to creating a business that works without you. In this presentation, David will be showing you these simple steps and how to implement them.
If you have your own business and want to maximise and protect its current and future value, then you must attend this event.
Seats are limited so reserve yours now!
Have questions about How To Maximise The Value Of Your Business? Contact Outcomes Business Group