The Breakfast: How the Tech Revolution is Changing the Way you Do Business...
Description
We are moving into an age of rapid change. Technology is changing the way we do business at all levels.
It's really a case of Evolve or Die for almost every business. It's all too easy to keep your head in the sand and call it a fad, but the reality is, if you don't embrace technology, your competitors will. And we're not talking about current competitors… we're talking about innovators, kids, 3rd world countries... in fact anyone with access to the internet can build a global business and steal the business from under your nose.
In this breakfast we have brought together experts to help you embrace these innovations.
From how you do your HR, payroll, transactions and manage your business, right through to marketing, sales and customer relationships. This seminar will give you the insights and tools to embrace technology and get ahead of the pack.
So register today and get the insight and clarity of how technology can supercharge your business now.


---
The Presenters: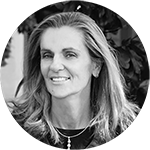 Are you prepared for the ATO's STP? Doing nothing is not an option!
Marianne Wichman, Attaché for Accounting Business Solution Software in conjunction with Lainie Alexander, Australian Tax Office (ATO)
The ATO's introduction of Single Touch Payroll represents the largest change to government mandated payroll requirements in Australia's history, and is another chapter in the ATO's drive towards efficiency through digital change and the Internet. All businesses that employ anyone (full time or casual) will be affected. Single Touch Payroll will bring a range of reporting obligations together in one place. It will align reporting obligations to existing payroll process - no matter how employee pay arrangements are structured.
Medium businesses with 20 or more employees MUST have these changes implemented by 1 July 2018 – no rainchecks – and only 4 months away. Marianne Wichman from Attaché Software, a major Australian provider of payroll and business systems to medium businesses in Australia and New Zealand will present in conjunction with Lainie Alexander from the ATO to explain in simple terms the "how" of Single Touch Payroll and how it will work in practice. DOING NOTHING IS NOT AN OPTION!
With over 25 years' experience in payroll software, Marianne Wichman is helping medium sized businesses to improve their efficiency through new technology and internal systems. Lainie Alexander is the Single Touch Payroll Stakeholder engagement director at the ATO and she will provide an overview of Single Touch Payroll and information on what you can do to get ready for 1 July 2018.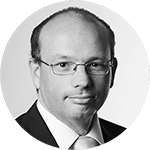 Yellow Pages is Dead. How Facebook is revolutionising Small Business.
James Eling, Extreme Networks
Facebook has disrupted the way that small and medium size businesses connect with customers and prospects. Learn how companies are taking back control of their marketing often with budgets of only $3 per day and starting to scale up their businesses.
James started Extreme Networks in 1999 and has grown it to a team of 25 people which along the way has been featured in the BRW Fast 100. Diversifying into online businesses, he now has customers in 11 countries and runs Australia's largest Restaurant Marketing company along with producing the largest Australian Automotive podcast.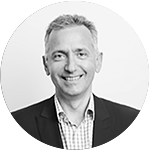 Information or History? How your business can obtain a competitive advantage.
Arthur Topalidis, Marin Accountants
The use of cloud based accounting software and real time reporting systems have improved the data available for business owners and their advisers to make decisions and changed the way they do business.
Arthur Topalidis is a Chartered Accountant with over 30 years experience. He has been a Director of Marin Accountants since 2005 and became the Managing Director in 2015. Marin Accountants is a St Kilda Road accounting firm with 25 staff and specialises in SME tax and accounting compliance and business advisory services.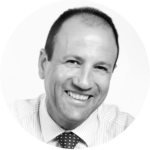 The the 5 technologies that are changing your industry today...

David Guest, Outcomes Business Group
We are seeing so many changes in how we do business. Disruption is hitting every single business. Knowing what's on the horizon so that you can take advantage of the changes is a sure way to get a jump on the market.
The exponential tech explosion is giving the innovative companies a way to steal your customers from under your very nose. David will be discussing the changes that are happening now and how you can use them to move your business to new heights.
David Guest is the CEO of Outcomes Business Group, a business coaching firm that works with people to systemise their business for growth and achieve their dreams.