Description
The rate of change in business is accelerating. Retail giants are falling... young startups are dominating. So where does it leave the small business owner? Almost anybody can enter the business world and disrupt an industry.
Quite frankly, business owners need to take notice of the changes and embrace the future or die…
We are truly living in the most exciting time to be alive. The side effect of this level of innovation is dramatic improvement in the quality of life, giving people more access to more resources than ever.
For business owners this means unprecedented opportunities to grow, move into new markets, innovate and flourish.
In this presentation, you will hear from leaders in their fields, focussing on ways that you can get a strategic edge in your market.


---
The Presenters: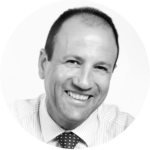 8 ways to evolve your business
David Guest, Outcomes Business Group
80% of businesses fail in the first 5 years and 80% of the remainder fail in the next 5. That means only 4% of businesses make it 10 years. This number is getting worse as the world of business is being disrupted.
Being in business is one of the most all encompassing and exciting adventures anyone can take. Taking the risk of putting it all on the line for the opportunity to create a life of freedom and wealth. This can quickly turn into a ball and chain, holding you back and making it difficult to do anything except work.
Evolving your business is a deliberate and pro-active process. It requires focus and attention. It's as much about releasing the shackles as it is about embracing the changes.
In this presentation award winning and internationally recognised business coach, David Guest will be showing you the 4 anchors holding most business owner back and how to release them. He will also show you the 4 leverage points that you need to focus on to get real leverage and take advantage of innovation and trends in your industry.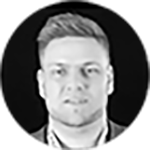 Digital – It's marketing but not as you know it!
James Smith, Smith Brothers Media
James will be speaking on the evolution of marketing, and how it's not as complicated as we are sometimes led to believe. Debunking the myth that marketing is all about being up on latest trends and technologies, rather marketing is actually about understanding your customers' needs and desires. Digital is merely a smarter delivery method for those marketing messages.
You will learn key points you can apply to your marketing strategies straight away that will ensure you are not only successful, but you are also engaging with your ideal audience.
As James says "It's important to understand the basics of digital marketing, and the KPIs that you can measure. Hold your marketing team accountable and make informed strategic decisions based on real life information. There is no excuse for guess work."
James had the spirit of an entrepreneur from a young age. As a teenager, he was the driving force behind a series of successful small start-ups. Upon his move to Australia, he further developed these skills and made the bold move into the digital marketing landscape, founding Smith Brothers Media. Over the past five years SBM has evolved, embracing new methods and acquiring several business to create a one stop shop, marketing power house.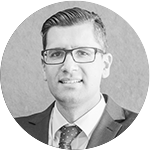 How to get the numbers you need to make smarter decisions faster
Nicholas Pateras, Wilson Pateras
In a world of information overload, it's difficult to keep focussed on the right things. Being able to keep an eye on your business while working on innovation and strategy can be stressful. Having the right information available at your fingertips is critical for making quick decisions.
Outsource of internal tasks, started a trend of both having your finger on the pulse and having your advisors up to date with your data. Evolving your business to produce accurate, concise and actionable data is more important now than ever in history and outsource can have a leverage benefit, however also, provide for 'dangers' when poorly delivered.
In this presentation, Nicholas will use a case study to show how a business can evolve by successfully implementing outsource administration and explain the key benefits of a fully implemented outsource system.
Nicholas Pateras has a passion for delivering proactive financial advisory services. He believes being in business is about more than just financial rewards, it is a unique growth journey where he can assist business owners to discover newfound capabilities and add significant contributions to their communities. "The outcomes Wilson Pateras achieve for our clients really matter," says Nicholas. "It's really a powerful mix of problem solving, technical expertise in accounting and business strategy, and the empathy to deeply listen that sets our consultancy apart."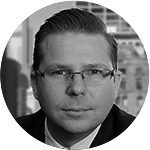 Profiting from Technology, Disruption & Innovation in Investment Markets
Joel Hewish, United Global Capital
New products and technologies such as Contracts for Difference (CFDs), Exchange Traded Funds, Crypto-Currencies, Video and Streaming are making borderless investing so much easier than before. In this presentation Joel will explain how you can use these new products safely to enhance profits and better manage risk.
Joel Hewish is the founder of Australian private wealth advisory firm United Global Capital (UGC). He has more than 15 years of experience working with individuals, families and everyday Australians to achieve their goals.
Prior to starting UGC, Joel worked for boutique investment bank Fortrend Securities where he established the firms Private Wealth Management division after first commencing his career at Morgan Wealth Management Group and Colonial First State subsidiary, Avanteos.
Joel is on a constant crusade to seek intelligent methods to build and protect his client's wealth. As a result, clients of UGC are now implementing investments and strategies that were once thought the domain of just the sophisticated or professional investor.
Joel is an experienced and engaging industry speaker that is abreast of current trends and developments, providing in-depth analysis on the latest news and events affecting client investments and financial strategies. He has delivered consistent outperformance investing in both shares and real estate globally.