Description
In business it's not about turnover…
It's about leftover…
But for the majority of business owners, there's only ever enough money to pay the bills. By making profit an imperative in your business, you can start making real inroads into your success.


In this breakfast workshop we will be divulging 4 hacks that will seriously affect your bottom line. You'll learn how to:
Make profit non-negotiable
Find the clients that love to pay a premium
Minimise your tax obligations
Get more work from your existing clients
Join our team of experts to start maximising your business profit today.
---
The Presenters: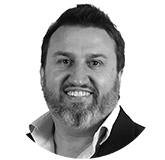 Max Profit Through High Quality Leads
Steve Foura, Business Assist
Steve will show you easy to implement digital marketing hacks that will clearly show you how to generate new high quality clients. These hacks will include: how to build trust on your website to increase quality leads; simple strategies you can easily implement to improve your rankings in Google and Google AdWords hacks to ensure you pay less per conversion!
Steve is obsessed with digital marketing and the activities that all businesses can undertake for their online presence. Steve created his digital agency Business Assist with the goal of delivering clients their best bang for their buck. Steve holds a Masters in eBusiness and lectures in digital marketing at a Post Graduate level.

How to Eliminate Price Competition
David Guest, Outcomes Business Group
If you're in a price-competitive market you know what it's like to lose deals based on someone undercutting you... based on someone being able to do it cheaper than you can.
Too many business owners are stuck in the rut of price competition because that's the only way they know how to compete. By eliminating price competition you can move your business into high profits and high margins.
In this presentation you will learn the secrets to beating your competition on value rather than price... You'll also learn how to create an unlimited marketing budget so that you can propel your business profits into the future.
David Guest is the CEO of Outcomes Business Group, a business coaching firm that works with people to systemise their business for growth and achieve their dreams.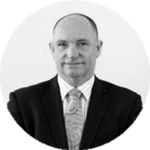 How to Minimise Tax and Streamline Cash-flow
Darren Trew, Wilson Pateras
Maximising profit is great but why would you give it all away. There are legal ways to minimise the tax you pay on those profits so that you retain more of your hard earned money. In his presentation, Darren will demonstrate some very clever but not that common ways to reduce the amount of tax you pay and increase the amount of profit you get to keep.
Darren is an Associate Principal at Wilson Pateras, with over 30 years of experience as a practicing accountant. He's assisted many clients in structuring their businesses to achieve maximum asset protection and also be very tax effective.


How to Convert Business Profit to Personal Profit
Mark Wenzel, EON Financial Group
Most business owners go into business so they can make more money and work less. Often the opposite happens. The reason for this is that they lose sight of the very reason they went into business in the first place. Turning your business profit into take home profit is critical for you to achieve your life plan. Mark Wenzel is an expert in wealth creation. In his presentation, he will be showing you how to make sure your personal wealth plans become a reality.
Mark has 19 years of financial planning, investment, cash flow management, superannuation and tax structure experience, giving you the best chance of achieving your personal ambitions as the foundation for your business success.

If you have your own business and want to maximise and protect its current and future value, then you must attend this event.
Seats are limited so reserve yours now!
Have questions about How To Maximise Your Business Profit? Contact Outcomes Business Group