The Bravery Masterclass

Thursday, 9 November 2017 from 9:00 am to 12:00 pm (AEDT)
Event Details
"61% of us deny the power of our own ideas because we are too busy trying to work out how to fit in." - Nilofer Merchant
The Bravery Masterclass is designed to teach you how to turn up your self-confidence, deal with imposter syndrome and positively impact any change you seek in work or life.
Do you want to learn how to be unapologetically you?
 Do you sometimes doubt yourself and your capabilities?
 Do you wish you could deal with hearing "NO" more effectively or learn to persist in adversity?
Imagine how much happier, innovative and creative you could be if you had the confidence to stop trying to fit in and start bringing who you truly are out into the world.
This is where bravery begins. 
Is This For Me?

The Bravery Masterclass is for women seeking to amplify their confidence in work and life. If you currently find yourself at a crossroads - whether you're looking to make your next career move, seeking a life change or desiring to change the negative language and narratives you tell yourself - this workshop is for you.
You are passionate about personal development, open to learning new and effective ways to turn ideas into plans, and enjoy connecting with like-minded people in a safe, judgement-free, confidential environment.
There's a good reason why companies like Australia Post and Powercor are investing in the Bravery Masterclass for their people and the evolution of their organisationl culture.
What Will I Learn?
How to:
-       Build confidence and resilience through the practice of getting comfortable with discomfort 

-       Positively influence outcomes when you're under stress 

-       Respond proactively to fear and positively shift your attitude towards failure 

-       Stop fear from being a barrier to achieving what you want in life 

-       Build your ability to make meaningful change 

What Will I Take Away? 

An action plan that will enable you to remove the barriers associated with the top fears you currently face and positively influence the outcome.

Improved confidence to unapologetically bring who you truly are to work and life 

A set of evergreen tools that can be used to tackle any fear that comes up and support building resilience and confidence ongoing.

Clarity on where to invest your energy and resources in order to build resilience and maximise productivity.

A new positive language to use when faced with fear to help shift mindset and build change capability. 

A deeper level of trust and connection amongst

 like-minded peers 


based on the personal experiences shared in the room
Tell Me More About The Masterclass?
Experience has shown that smaller groups provide a safer environment for participants to open up and share what's really holding them back, enabling a greater depth of tactical problem-solving for the most commonly experienced fears. For this reason, our Bravery Masterclass is strictly limited to only 10 participants.
Light snacks and refreshments provided.
Can I Ask My Work To Pay?
This Bravery Masterclass is a great way to enhance your value as a professional leader. Companies like LuluLemon, YELP and Australia Post are investing in this program to develop their people and their innovation capability. We recommend speaking with your line manager in relation to financially supporting and including this learning opportunity as part of your professional development plan. 
What Our Past Participants Have To Say
"You can't walk out of this workshop without having been inspired by yourself and clear on at least one action that will make a difference in your life."
"Penny opened my mind to principles I've never used to help break down fears and the stigma of fear. I was completely engaged and empowered to take even the smallest of steps to create change for the better."
"Penny's exercises and insights gave me confidence to move forward. Being able to share experiences with others and see that what you experience is 'normal' is truly powerful. Thanks Penny." – Cathy
"We avoid fear like the plague. I think we need permission to invite it into our lives in a positive way, Penny facilitated that. Goals are great, but moving towards something requires us to step over something that obstructs the vision we think we have." - Anna
"I really liked the ideas of looking at the positives of fear and discomfort. It's so powerful to change a negative to a positive." - Michelle
"Wow, I've always thought of myself as a positive, strong individual, this has really opened up my eyes and shown me that I need to put myself first, no matter how uncomfortable it makes me feel." – Dafina
"Sharing my fears and realising that everyone else has the same fears is invaluable, I will carry this with me." – Kerry
"I feel really relieved to have been able to speak about my fears in a safe environment. I feel resilient and confident." – Grace
"This workshop delivered a powerful message that everyone needs to hear, at least once in their life. Facing fear brings endless opportunity." – Susie 
"Exactly what every woman and man needs to take the time out of their 'busy' life, to spend time working on what is important to them, what their fears are and how to work through them." – Michelle
When & Where

The Work Club
L2/287 Collins Street
Melbourne, VIC 3000
Australia

Thursday, 9 November 2017 from 9:00 am to 12:00 pm (AEDT)
Add to my calendar
Organiser
BKindred Company Biography
Our Mission is to teach 10 million women and girls how to future proof happiness by 2025.
Who We Are
We want to amplify human potential not replace it, we want to close the inequality gap not widen it, we want to enhance the mental wellbeing of society not diminish it. We seek to future proof humanity 1 woman at a time.
We put human happiness first in a world of technology, skilling your people and organisation to thrive in the future.
What We Do
We teach the skills to thrive in an uncertain future. We provide real-world education that amplifies human potential in a world of artificial intelligence.
Who We Work With
Businesses
We help businesses with 500+ employees develop the key human skills to thrive in an unprecedented technological era.
Professional Community Groups
We help professional community groups amplify their member potential by developing the key human skills to thrive in an unprecedented technological era.
Schools & Universities
We help schools and universities prepare students to be future-ready in an unprecedented technological era.
Our clients include Booking.com, SalesForce, General Assembly, The Department Of Defence, LuluLemon Athletica, Australia Post, Medibank, ANZ, Chubb Finance, Financial Executive Women, The Association Of Treasury & Finance, Carey Grammer and more.
What We Believe In
CELEBRATING VULNERABILITY - Own your fears, your challenges, and your discomfort
OWNING YOUR SHIT - Be accountable. Don't be a victim

 

CREATING HUMAN CONNECTION - The more you share 

an idea, the better it gets. Don't go at it alone

GETTING REAL - Be honest and true to yourself. Don't try 

to be someone else

THE POWER OF DIVERSITY – Seek out and celebrate the 

difference

 
Our Founder / Penny Locaso
Voted most influential female entrepreneur in Australia by The Age & Sydney Morning Herald. Penny Locaso is the world's first Happiness Hacker, on a mission to teach ten million women and girls, by 2025, how to future-proof happiness.
Partnering with corporations like Booking.com, SalesForce, General Assembly, The Department Of Defence, LuluLemon Athletica, Australia Post, ANZ, Medibank, Penny is transforming lives and organisations, by humanising the future of work.
Three years ago, Penny turned her life upside down. In a 7-month period, she left a 16-year career as an executive, relocated a family from Perth back to Melbourne, left an 18-year relationship, and started BKindred. When Penny couldn't find a global education company, that could skill her to future-proof her happiness, she went out and created one.
As a disruptive leader, Penny went viral on Linkedin (50,000 views) and created a global movement after delivering a keynote in her bathing suit, to demonstrate the power of getting comfortable with discomfort.
In 2018 she created the YouTube series Future Proof, opening the doors to her global network of game-changers to provide future proof tactics to curious minds.
Penny has been published and quoted in the Huffington Post, San Francisco Chronicle, Daily Mail UK, SmartCompany, Conscious Magazine, StartUp Smart, Smarter Magazine, The Age, Women's Agenda, The Sydney Morning Herald and NZ Entrepreneur.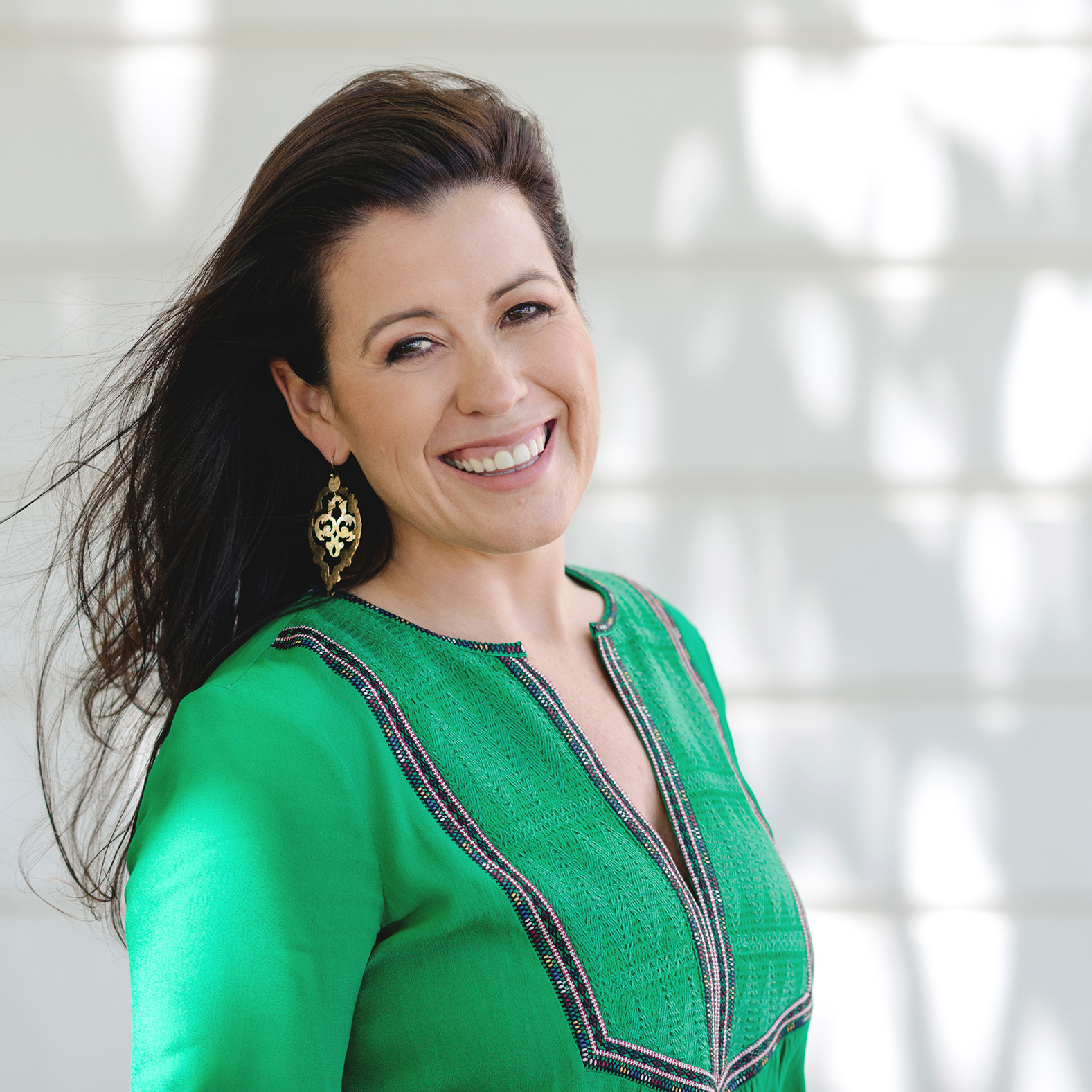 REFUNDS POLICY
Customer experience is of utmost importance to us.  We understand that life happens. We are happy to offer a credit for a future event of the same or lesser value if advised on the inability to attend 14 days prior to the event.