Description
An Intensive Integral Embodiment Retreat

Explore the opportunity of bringing more lucidity, intimacy, and power to your daily life through this highly interactive five day individual and collective journey inwards.
Hosted by Leigh Reis, working together with Jesse McKay of Action Inquiry Associates and MetaIntegral, this retreat will initiate you into the consciously developmental life practice of Action Inquiry.
Action Inquiry, which was created by Dr William Torbert, synthesizes ancient wisdom with fresh currently-still-emerging thinking from management theory. In Dr. Torbert's words, Collaborative Developmental Action Inquiry (CDAI) is "a moment-to-moment way of living whereby we attune ourselves through inquiry to acting in an increasingly timely and wise fashion for the overall development of ourselves, our colleagues, friends, and family, and the wider world".
In essence, by learning to embody Action Inquiry, you will be setting into motion a developmental update to your personal operating system designed to bring more freedom, freshness, and fullness to your life.

Against the always-present backdrop of learning and practicing the raw simplicity and nuanced complexity that is Action Inquiry, our attention will be focused on strengthening what many ancient cultures recognized as the three fundamental centres of intelligence in our bodies: (1) the Hara or Belly, (2) the Heart, and (3) the Head.
For nearly all of us, one or more of these centres are not fully on-line. As a result the quality of the leadership that we provide our own self (not to mention others) throughout the process of our life is compromised.
The opportunity then, is to bring more clarity and lucidity (Head), to act with more power (Hara), and to experience deeper intimacy, connectedness and fulfillment (Heart) in the everyday moments of our lives:
(1) Hara: The foundation of increasing degrees of inner freedom and a greater felt sense of alignment with one's own self is a greater capacity to resource ourselves from our Hara body centre. Therefore, in the opening act of this workshop we will be engaging in a fun and challenging highly embodied process designed to bring each of our Hara centres more fully on-line. The intended outcome is that we each bring more of our creative power to each moment of our life.
(2) Heart: By bringing more of our hearts to each moment we deepen our connection to and experience of our own life energy. We also gain deeper and more accurate feeling-access to others' inner worlds - allowing us to more profoundly relate to and connect with them. In the second act of this retreat we will explore how we can become more connected with our own and others' hearts in ways that increase the depth of intimacy that we feel with life. Deeper intimacy with self, others, and life in general, is not only more fulfilling, but also is part of the foundation of living in a state of flow with life.
(3) Head: Our capacity to see clearly - and relate to our experience with lucidity and precision - arises from the third of our three body centres. When we can't see clearly our capacity to consciously navigate life and avoid damaging, attention wasting, emotionally draining inner and outer ruts is severely impeded. Conversely, through greater lucidity and clarity, we are much more able to consistently achieve a flowstate in our life in which our efforts come with more ease and create greater impact. Therefore, in the third act of this retreat we will be engaging in a process of Action Inquiry designed to cultivate greater clarity and lucidity in our relationship to our own minds.
Add together a powerful and centred Hara, a connected heart, and a clear and lucid intuitive centre in the head, and you have a strong foundation for powerful action that not only is more effective in conventional terms, but also has a playful and lively undercurrent of transformation contained within it.
Growing our Individual and Collective Human Potential
The practice of Collaborative Developmental Action Inquiry (CDAI) is not just about increasing your effectiveness in the world. As you will experience firsthand if you choose to join us, CDAI is also a door beckoning you to step into and embody a developmental update in your way of being in your everyday life.
Ultimately, engaging, activating and integrating the three centres of your body, while important, is only the foundational beginning of a much larger journey of CDAI: A journey that will
demand your own continuing psychological maturation

introduce you to practical new skills which will increase your capacity to create the results you care about in your life

invite you to join an emerging global network of embodied Integral professionals

support you in making the contribution to the positive evolution of human culture that you are here to make
---
Retreat Venue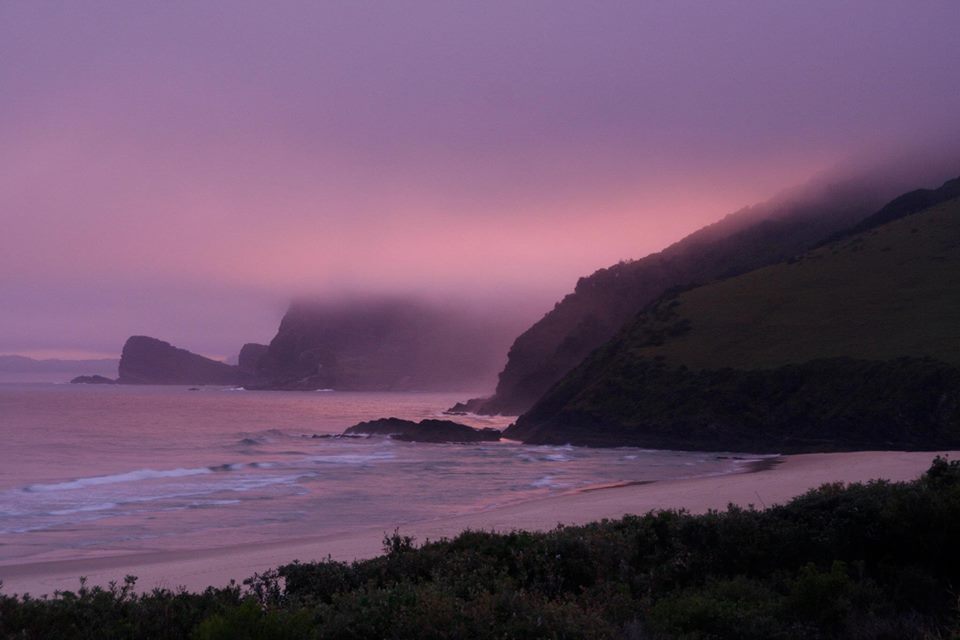 Blueys Beach is a picturesque beachside village, 3 hours north of Sydney (by car). Participants will have ample time, before the daily program starts and during the lunch break, to walk and swim on beautiful Blueys Beach. Newcastle is the closest airport, 1 hour and 20 minutes by car.
Investment includes four full days & two half days of in-depth tuition, five nights accommodation in a luxury home in a beautiful coastal village, and three nourishing meals a day, including tea and refreshments.
**There are no longer twin share tickets avaiable (priced at $1390), nor Individual rooms with ensuite in the Beach House priced at $1790.
Accommodation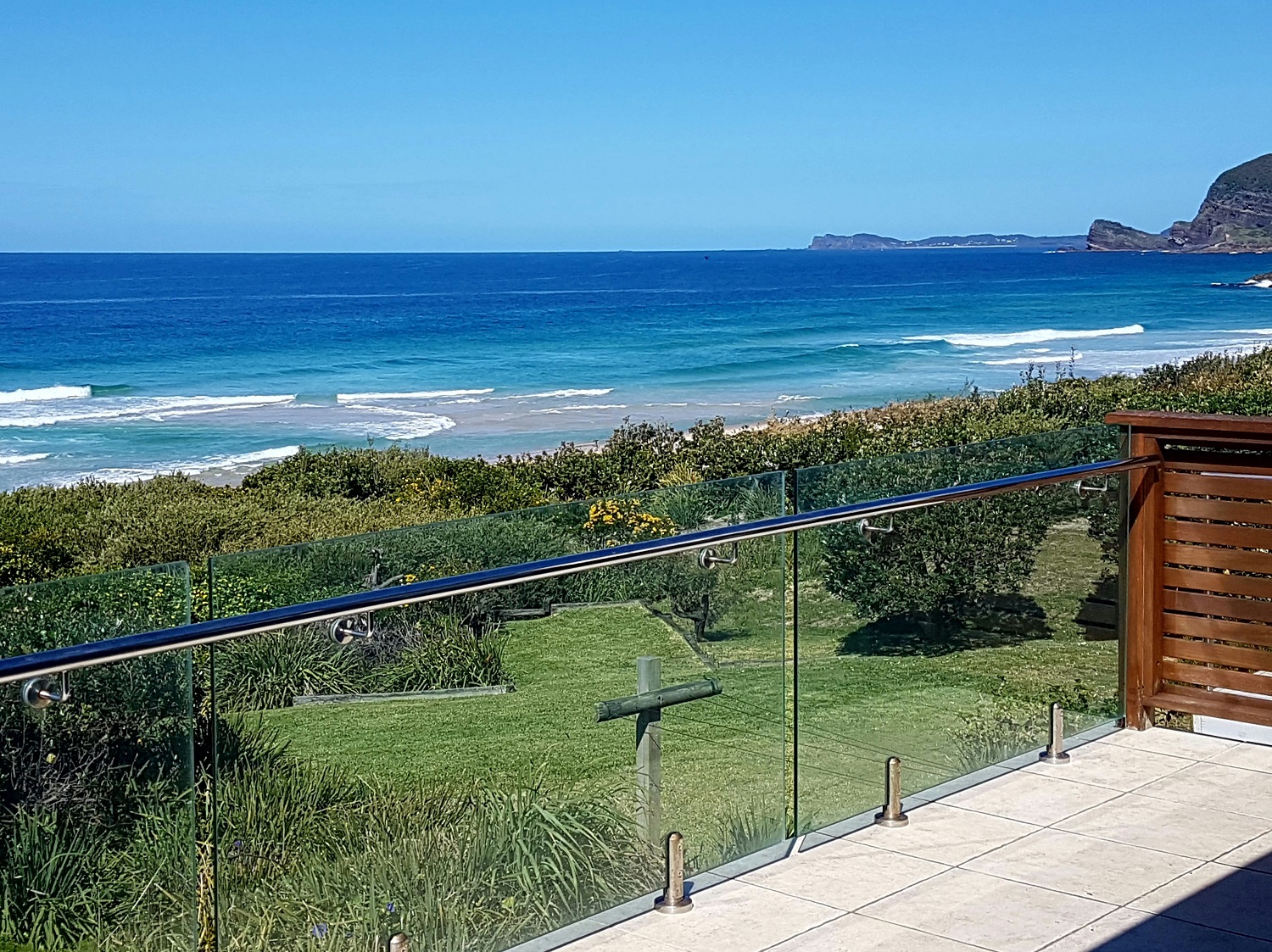 There are two separate houses available, both in the village of Blueys Beach. The main activities of the retreat will occur in the beach-front house. The second accommodation option (the Hill House) is located within walking distance from the Beach House / place of tuition. Prices are scaled according to selection of rooms (with the Beach House rooms being slightly higher).
All of the pictures on this web page were taken from the beach-front house around which this retreat will be centered.
Please Note
To optimize the depth and intimacy of the experience, this retreat will be limited to 12 participants.
To help create a balanced learning environment - as part of our commitment to blending safety and challenge - we will do our best to have an equal number of men and women participating.

Accommodation options are offered on a first-come first-serve basis. If you have preferences around accommodation type or cost - then the sooner you register the better - because you will have more chance of getting what you want.

Payment plans are available. Please email leigh.reis@gmail.com
Refund policy: If circumstances change and you need to cancel up to 30 days before the retreat begins, 75% of your ticket fee will be refunded. Less than 30 days before the retreat - no refund provided.
If, under unforseen circumstances, the organisers are required to cancel, the full cost of the retreat will be refunded. Where arrangements for transport etc. have already been made, the organisers take no responsibility for these costs.
---
Testimonials
"It is difficult to overstate how profound this [Body of Embodied Practitioner] retreat has been. My heart is blown wide open, I am easing into new levels of personal power. I am able to appreciate the interconnectedness of people and systems and hold multiple perspectives with increased clarity. Furthermore, my awareness has expanded such that I am often able to hold these together simultaneously in my perception gracefully whilst interacting with others in personal and professional contexts"

"This has been a respectful, exploratory and transformative process / experience. The balance of mind / body learning has created the space to lean into the unknown in a supported and, at the same time, challenging way. The setting, being so close to and in nature, is for me the ground of everything and has made nature a part of the experience in a way that was both subtle and sacred. The food was wonderful and completely supported the process. I am grateful to the group, to Jesse and Leigh. This retreat came at exactly the right time for me."

"A delicious and sensuous exploration of felt sense and the language we use around our experience of reality. A deep dive into the structure of my mind, as described by Integral body of knowledge. Personal development in a group context: was held beautifully by Jesse. I walk away with simple tools for further development"
"I loved the holding... It felt feminine: allowing us to sit constantly in the unknown felt like an invitation to the mystery. The thread that kept us together and the cohesion of the group was the embodiment. All very beautifully woven together. I feel changed; more than changed: I feel transformed. This retreat ... with the old structures of my being in a way that now there is room for a new and integrated "me" to emerge."
"Jesse is the Young Fool who has discovered Action Inquiry in his bones (hara), his blood (heart), and his breath (mind). Outdoing the Old Master, he has honed the design of this workshop and disciplined the spontaneity of his responsiveness to participants... to a point where alchemical experiences occur often. Beware." - The Old Master (aka Bill Torbert)