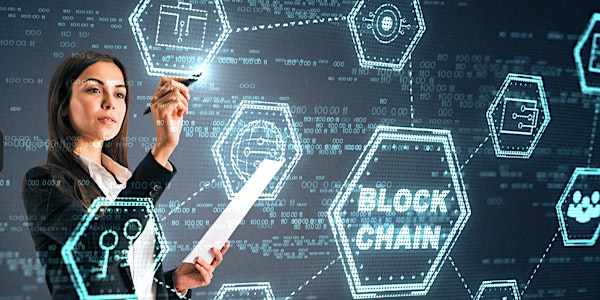 The Blockchain and how it will disrupt and benefit Architecture
Location
The Domus Room AND Streamed online
167 Eagle St, , QLD
Level 23
Brisbane, QLD 4000
Australia
Blockchain has the potential to fundamentally change architecture, engineering and construction. This event explores this disruptive force.
About this event
Blockchain is a hot topic, but often it is difficult to gain context relative to the architectural and construction industry.
In the era of digitalisation, blockchain has the potential to fundamentally change the architecture, engineering and construction (AEC) industry's workflow, trust and procurement environments.
Many aspects of Architecture are being disrupted by the blockchain.
This power-packed session will cover:
Contract Management and Smart Contracts
Building Information Modelling and Computer-Aided Design
Impact on Supply Change Management
Proactive Third-party Oversight
Trust and Trust Processes
Accelerated Payment Processing
Procurement Environments
Predictive Asset Maintenance
Guest Speaker: LINDY CHEN
Lindy Chen is the founding president of Australia Blockchain Alliance (ABA) - a Not-For-Profit Association that originated in Queensland Australia. The goal of the Alliance is to grow and enhance the Australian Blockchain community and to further enhance the ecosystem. Lindy Chen and her team have hosted numerous events. Some of the blockchain forums in Brisbane have had more than 300 participants.
Lindy is also a Founder of Frethan Chain. FRETHAN is a trusted international trade community based on blockchain technology. This blockchain network connects users with global trade needs, via the Frethan Chain big data credit network, through the incentive mechanism of a shared ecosystem. FRETHAN establishes an international trade eco system founded on an ethos of trust and provision of efficient autonomy.
Guest Speaker: PAUL NIEDERER
Paul Niederer is one of the world's leading authorities in Collaborative Funding (Crowdfunding) and Asset and/or Income Stream Fractionalisation and marketing via the Blockchain. Through a series of lively, informative and practical presentations Paul Niederer has taught thousands of people how to profit from the Blockchain. Paul has just completed a recent study on the Blockchain and how it will disrupt architects and associated industries. These findings will be part of his presentation.
Book now ... forum seats are limited.
NB: This event will be streamed live so please book here if you cannot attend and we will send you the streaming link!
All Construction, Building, Engineering and Architectural industry participants are welcome!