What happens when the natural world starts fighting back? Enjoy the thrills of this Alfred Hitchcock classic.
About this event
A wealthy San Francisco socialite pursues a potential boyfriend to a small Northern California town that slowly takes a turn for the bizarre when birds of all kinds suddenly begin to attack people.
This iconic Hitchcock film stars Tippi Hedren and Rod Taylor, and still scares to this day.
Tickets $10 (or $9 for members) including your choice of beer, wine or soft drink.
The Birds is classified PG for mild horror themes and violence.
Presented alongside the Waterhouse Natural Science Art Prize, a travelling exhibition developed by the South Australian Museum.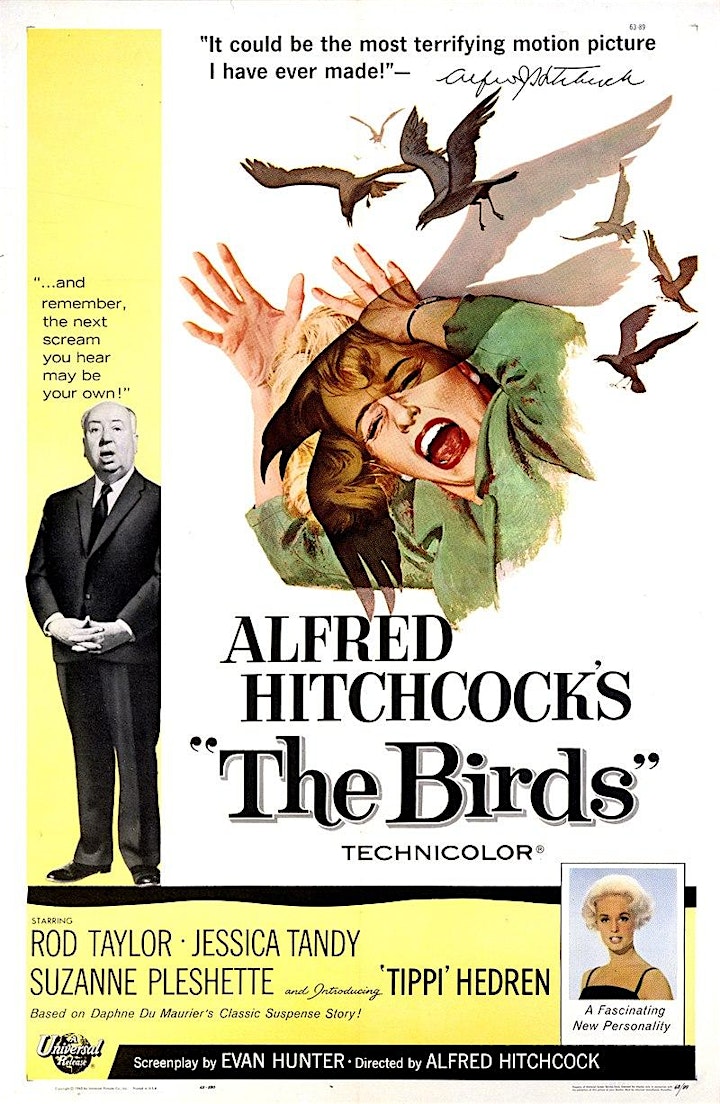 Organiser of The Birds - film screening
The National Archives of Australia is the memory of our nation – collecting and preserving Australian Government records that reflect our history and identity.
Our collection traces events and decisions that have shaped the nation and the lives of Australians. Visitors are welcome to explore our collection, online or in person, to learn more.
As well as preserving our history, the National Archives plays a key role in helping to ensure the Australian Government and its departments are effective and accountable to the people.