Sit around our big old boardroom table and taste wines grown and made on site paired with tasting plates and home made dessert
About this event
Guests will enjoy a tasting of three wines paired with foods that will enhance the flavours of both the wine and the food. Hosted by Shane and Jane, owners and operators of Mountainside Wines the tasting will showcase Viognier, Nebbiolo and Shiraz wines grown here at Mountainside Wines.
Each wine will be paired with a small tasting plate of foods that pair well with the wine. This will be followed by a desert and a complimentary glass of wine tasted as part of the tasting.
Located at the base of Mt Cole just under one hour west of Ballarat, Mountainside Wines makes wine only from grapes grown on the property. We produce premium wines from vineyards that are hand tended and hand-picked which allows us to focus on quality and consistency of flavour. With warm days, cool nights, a long growing season and unique soil conditions of granite loam over red clay, wines produced in our little corner of the Grampians are rich and full of flavour and aroma and represent a unique picture of our location.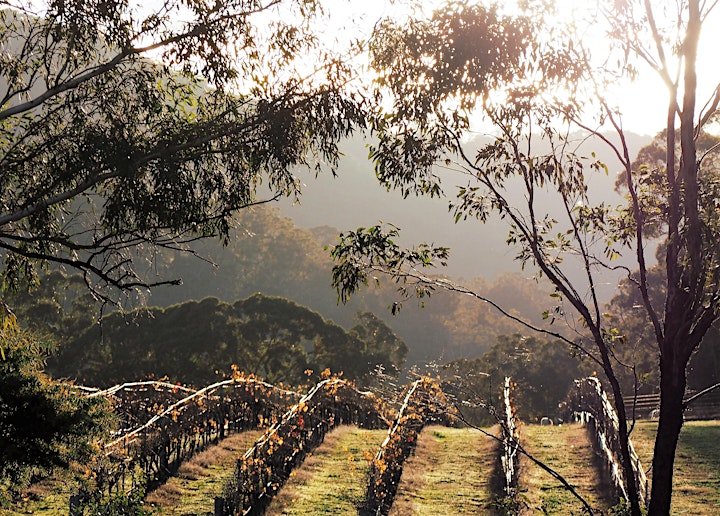 The winter Shiraz vineyard