The Big Bang Tour - Perth (The Mojo Master)

Saturday, 27 February 2016 from 10:00 am to 5:00 pm (AWST)
Event Details
Start your year off with a BANG!

Live workshop to plan your goals and outcomes for 2016
Set up your year to achieve your goals and smash through barriers that have stopped you achieving what you want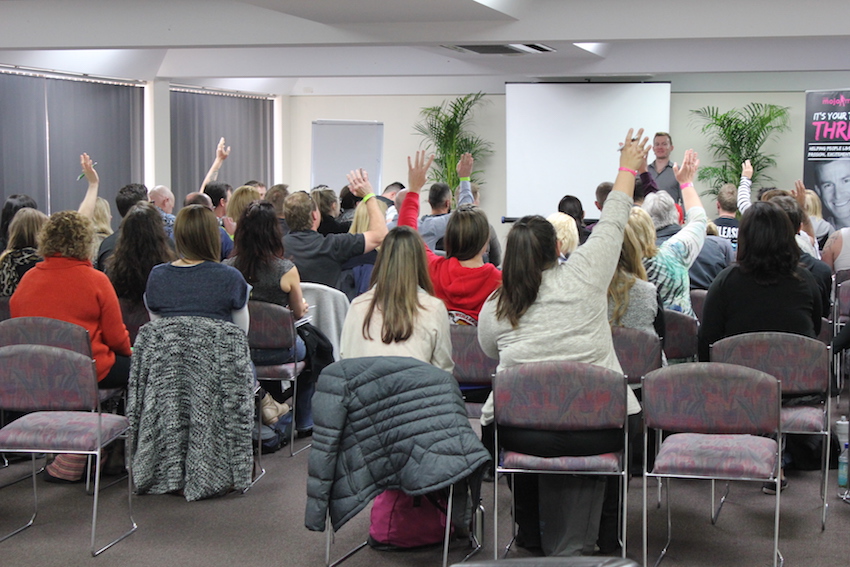 ---
WHAT YOU WILL LEARN & TAKE AWAY FROM THE WORKSHOP
Gain clarity around your goals


Lack of clarity around goals is a major factor why people fail to achieve them. If you don't specifically know what you want then how do you expect to achieve it? The workshop is designed to help you get clear on what you want in 2016 and give you the focus and motivation to achieve your goals.


Plan your goals for 2016




Most people set goals but most people set them incorrectly and set themselves up for failure as they don't implement an actionable process to defining, planning and actioning those goals.

Planning your goals in a specific sequence, which we will guide you through during the workshop, is the first major step to achieving what you want.

We will take you through the process of planning your goals for all areas of life so you move toward achieving balance in all areas including mindset, money, work, health, family, time management and more.

By end of the workshop you will have a clear defined goals for 2016 ready for you to go out and achieve them.




Action steps to achieve your goals




Action is the key to achieving your goals. Throughout the workshop we will work through overcoming your barriers that have stopped you from taking action in the past towards your goals.

You will also create timelines for your goals and create targets and rewards for your achievements to keep you motivated, on track and playing to win. Your action steps will push you to achieve what you want





Stop self sabotage




Are you fed up with setting goals and them destroying them with self sabotage?

Do you find yourself filled with guilt after you break yet another goal? 

Self sabotage holds most people back from achieving the things they want in life. From the body of their dreams through to the relationship, happiness , money, career, social status, fulfilment and self worth that they are truly capable of achieving, self sabotage can make most people feel worthless, unhappy and miserable.

Learn the worlds most powerful way to easily align your goals with your thoughts, emotions and action to create fulfilling happiness and success.




Break through the crippling effects of fear




The fear of not being good enough, not being accepted, not being loved, failure and the fear of being judged are some of the main mental and emotional barriers that will massively reduce your happiness and success, creating feelings of guilt, rejection, sadness, helplessness and depression as you kiss goodbye to your goals and dreams.

Learn how to harness the effects of fear, to rapidly accelerate your happiness and success so that you can achieve greater results in all areas of your life. Fear does not always have to be feared if you know the steps to turn it into strength, power and creativity.

These steps are a must know! Most gurus don't know how to harness the potential of fear to create powerful, fulfilling and purposeful results.





Smash procrastination




Have you ever just quickly checked your e-mails, Facebook, Twitter, YouTube etc and then realised you wasted half of your day looking at rubbish that isn't helping you create the life you desire?

Have you ever found yourself wasting time or procrastinating? Imagine if you add up all that wasted time and what you could have done or achieved instead.

You will learn the procrastination busters that some of the world's most productive people use to get more done in less time, stay focused, know what is important and what is not and spend more time doing the things they love without guilt or stress.





---
MEET MICHAEL JOHNSON - THE MOJO MASTER
Michael is a renowned transformational expert, who acquired the name The Mojo Master after transforming his own life from a troubled school dropout with learning difficulties, depression, chronic fatigue and a host of mental and emotional issues to a passionate, inspirational educator and results expert hired by some of the country's top business leaders, teams and athletes.




Michael also speaks on some of the top stages with industry leaders, giving his insights and wisdom on how to create rapid change, results, energy and transformation in his own highly energetic, fun and unique style.





Michael believes that anyone has the chance to thrive in their personal and professional lives and with the right tools, mindset and motivation to succeed the possibilities are endless. All you need is the willingness to learn and ability to take action.

Mindset coach for some of the country's top National and World Champion Athletes

Mindset coach called upon by elite entrepreneurs to help bust through mental and emotional barriers

National Award Winning Health and Mindset expert

Helped thousands of people nation-wide to transform their mindset, motivation and overcome mental and emotional barriers to live a happier, more successful and fulfilling life

Founder of the Academy of Mind & Motivation
---
---
WHEN:


Saturday 27th February 2016



WHERE:



Metro Hotel Perth, 61 Canning Hwy, South Perth, WA



TIME:


10am – 5pm
(Registration: 9.30am)
---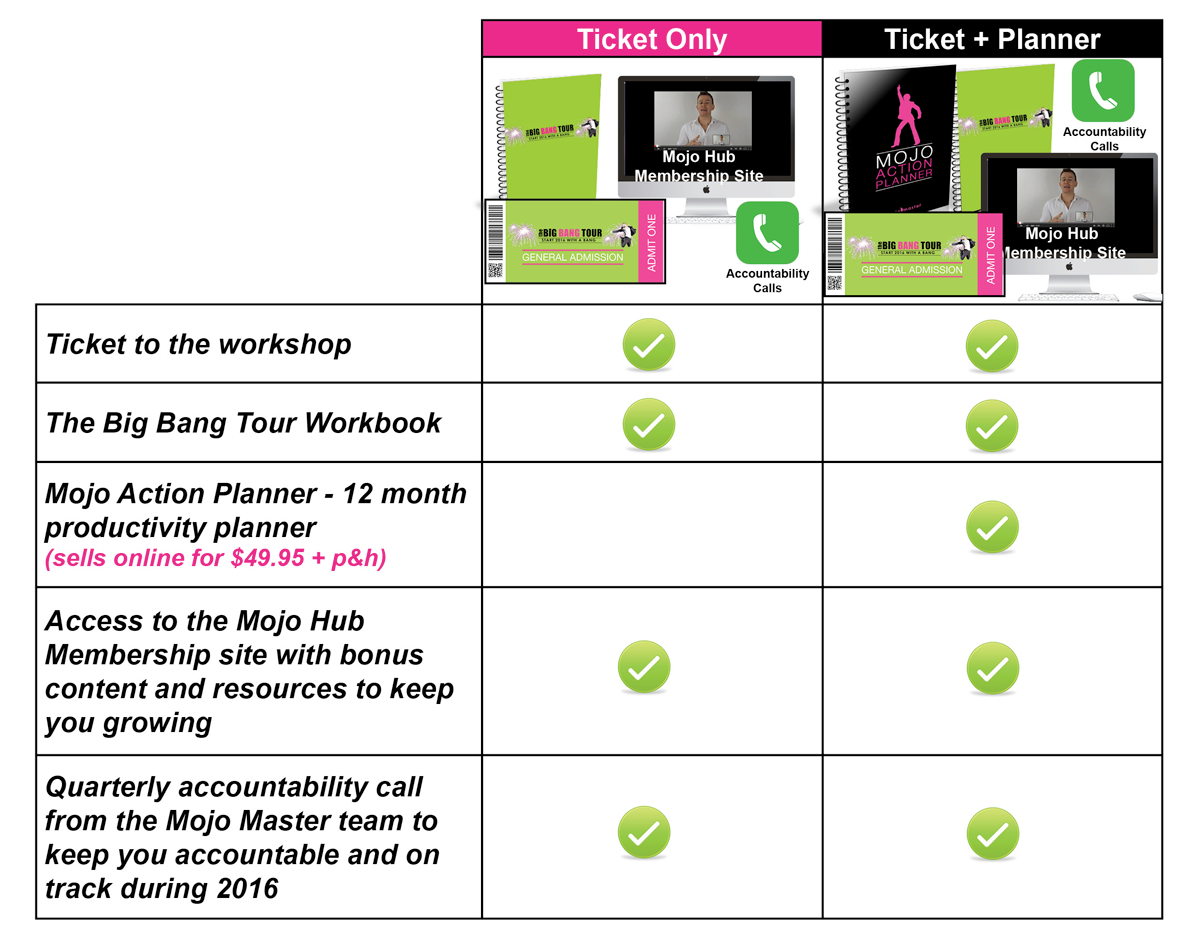 Tickets must be purchased prior to the event - no tickets will be available at the door
I can't believe it! This week has been a record breaker for me. I had my biggest week of business and also my biggest month financially. The mental tools Michael has given me has enabled me to see business in a completely different way which has allowed me to see opportunities that were right in front of me, which I couldn't see before. This investment in coaching has been one of the best investments I have made for my personal and professional life.

Cheryl Drury, Director - Allura Wealth
Being a single mother of 2 boys, it is extremely difficult sometimes to keep my motivation high, especially when I combine looking after my family with my busy training schedule. Thank you Michael for inspiring and motivating me to believe in myself and showing me that I can reach my peak potential with the right tools.
Yolandie Weir, Single mother and World Record Holding Power Lifter
---
Note: In order to receive ticket inclusions you must attend the event. Money back guarantee is only valid for those who attend the entirety of the event. Guarantees will only be approved at the event by speaking to event staff at the conclusion of the event. Staff reserve the right to approve or deny any guarantee claim. Once tickets are purchased, event materials and venue requirements are allocated therefore no refunds are issued for no shows or inability to attend after tickets are purchased. However Mojo Master staff may choose to issue a credit to use towards a future Mojo Master event or you may choose to transfer your ticket to another guest.
When & Where

Metro Hotel Perth
61 Canning Hwy
South Perth, WA
Australia

Saturday, 27 February 2016 from 10:00 am to 5:00 pm (AWST)
Add to my calendar
Organiser
The Mojo Master is a fun, dynamic education company who combine experience with education to make learning and growing your life exciting, fun and memorable.
Headed by mind and motivation expert and coach to champion athletes and elite entrepreneurs, Michael "The Mojo Master" Johnson, the business is all about providing tools, information, events and products to help people live an extraordinary life and achieve what they want.
Check out the range of awesome personal development products and events at: www.themojomaster.com.au