Description
Be the best version of yourself in 2017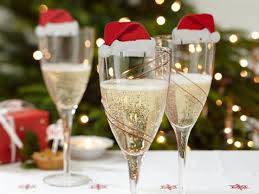 A goal-setting and networking event
Did you know that only 3% of the population all over the world takes time to set goals in life? Or that 97% of them give up their goals within 4 weeks?
You can be in the less than 1% of the world who sets real goals in life and follows them through with action and certainty - even if in the past you did not follow through or gave up on your goals.
YingYang Coaching and Regus have joined to create the most special networking event of the year where you will learn how to set powerful goals that impact on all areas of your life: your family, your career, your social life, your finances, your health, and your education.
Ying Yang is celebrated for her powerfully unique blend of modern psychology, the Demartini Method and eastern wisdom that will transform your life.
With her loving guidance, you will learn how to set goals that inspire you long after you set them.
Are you bored with being told to set S.M.A.R.T. goals?
Would you like more certainty around your life direction and have the confidence to act on your inspiration?
Would you like to refined what's possible for you in 2017?
Well, if you answered yes to any of these questions, join us.