Sales Have Ended
Ticket sales have ended
Our class is full to the brim with happy organic gardeners. If you'd like to put your name on a wait list, or make further enquiries, please email linda@ecobotanica.com.au
Sales Have Ended
Ticket sales have ended
Our class is full to the brim with happy organic gardeners. If you'd like to put your name on a wait list, or make further enquiries, please email linda@ecobotanica.com.au
About this Event
It's such a joy to wander into your garden and pick fresh fruit for breakfast, deliciously fresh vegetables for lunch and then to have some more for dinner too.
Having an organic fruit and vegie garden means that you can avoid the shops much of the time and enjoy an ongoing supply of our own healthy, nutrition-packed organic produce. I'll share how you can have your own success in spaces from balconies to backyards.
We all know we learn better while practicing as we learn. At this full day class you'll enjoy the hands-on nature of learning in our organic garden, so you can take home your new knowledge and use them straight away in your own patch.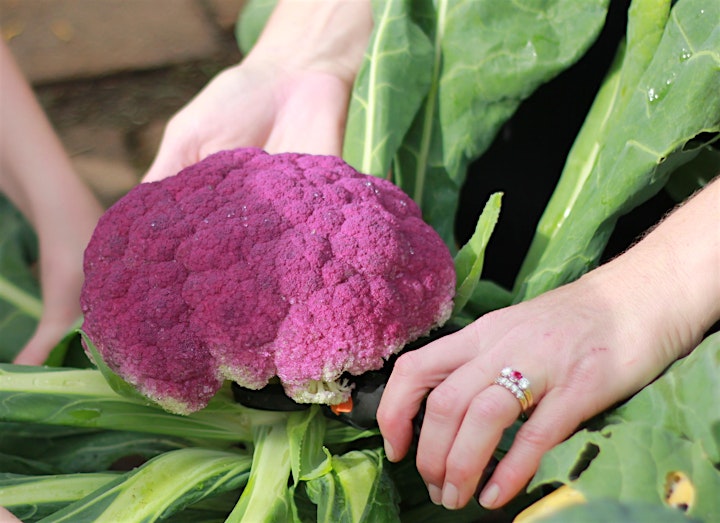 So, what will you learn?
The Best Vegies in The Street class shows you how to change the way you grow, how we prepare the soil, what we add in an organic system to support the plants to develop the best flavour and nutritional value, and to build soil health and microbial activity.
You'll bring some of your own soil for basic analysis and simple soil testing . Work on what your soil needs for excellent productive powers. Building organic matter and nurturing the microbes is key for an organic garden, and you'll find out the best natural ways to do it.
You'll practice preparing beds to plant ,and you'll learn tricks to planting from seed. You'll understand which seeds can go straight into the soil and which seeds need a soak, a pre-plant treatment or planting into a pot first.
We'll look at rotation crops and companion plants, what top plant now and then next season as well and we will enjoy a short session on identifying and treating pests and diseases using only organic means so you don't poison yourself or the earth..
It's an all round excellent class if you'd like to start growing clean, delicious food, no matter what size plot you have and whether you rent or own your own place.
The class is run from Ecobotanica, our purely organic small acreage , alive with birds, bees, trees and food.
Bring your own lunch, but I'll provide morning tea in the garden cottage, made from the freshest produce grown in our garden.
You'll take home a notes package, lots of ideas,  experience, and you may even take home seeds or seedlings excess to our planting.
And best of all, this class can be life changing, allowing you to ditch the chemicals and grow the food you love most.
What's better than that?