Event Information
Location
CrossFit 2795
10 Wembley Place
Bathurst, NSW 2795
Australia
Description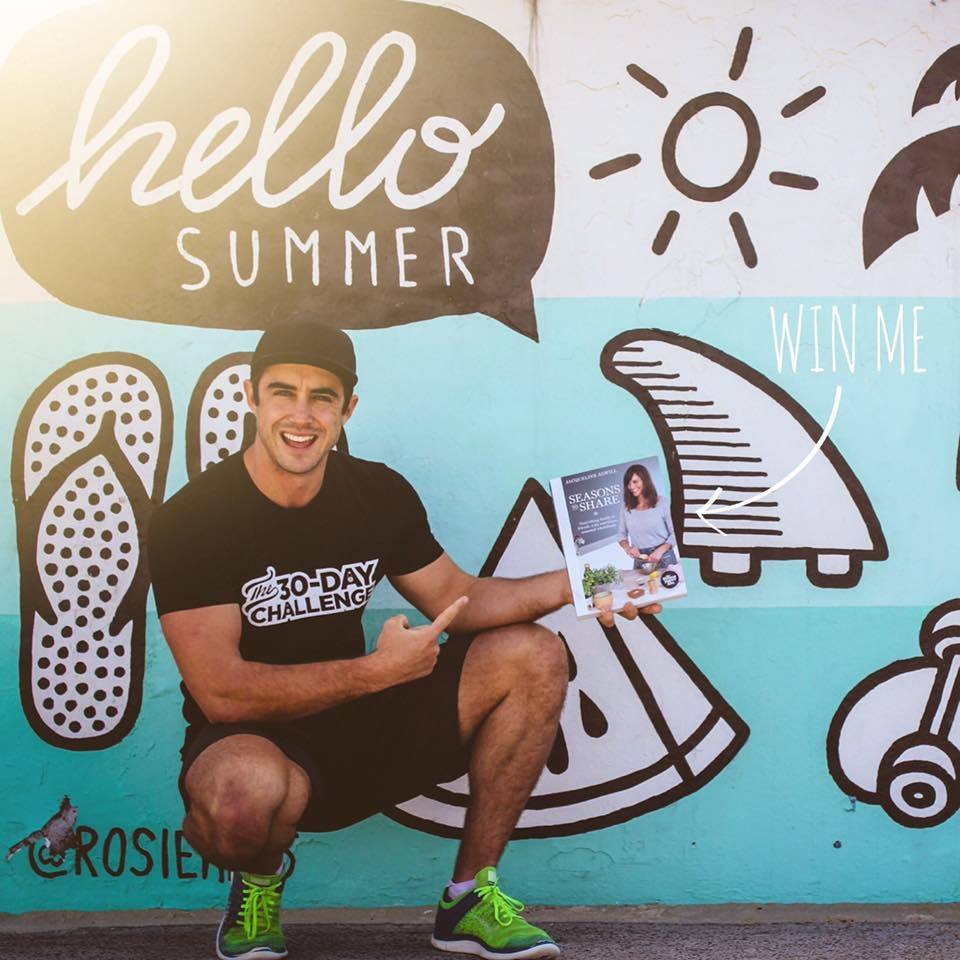 We are both proud & excited to bring you The 30-Day Challenge By World Champion and one of Australias Top Transformational Change Specialists David Pow Tabain to ramp up your results as SUMMER approaches!
WHAT IS THE 30-DAY CHALLENGE?

It's Australia's ORIGINAL and has become known as one of the most Trusted & Best Results Based Programs not just in Australia but Internationally for the simple FACT that gets you lean, re-set and re-focused mentally to have you feeling, looking and performing at your absolute best all whilst connecting and surrounding you with other like minded people all working towards being healthier both in the gym - and more importantly in life.
The 30-Day Program was created by World Champion & International Transformational Specialist Dave Pow Tabain. He has shared his formula for success and transformed thousands of Lives Nationally/Internationally with his unique no-nonsense B/S Free approach along with his ability to motivate, teach and inspire people to make a change for the better.

Because life is too short to not get the results you've been longing for.
This month long challenge will have you dropping un-wanted body fat, transforming your body shape and literally feeling at the top of your game mentally.
Get ready to break bad habits for good.. Just ask anyone who has experienced it.

It comes with a 100% Money back Guarentee (no one has ever had to use it) so all you have to do is take the risk on bettering yourself for youself and those around you. You'll thank yourself in time to come.
You'll achieve all this whilst being surrounded by a team of like-minded people and guided by some of Australia's best Coaches & Trainers.
~~~~~~~~~~~~~~~~~~~~~~~~~~~~~~~~~~~~~~~~~~
Other programs tell you WHAT to think, This program teaches you the HOW and WHY to empower you to take action.
~~~~~~~~~~~~~~~~~~~~~~~~~~~~~~~~~~~~~~~~~~
HERE'S WHAT YOU GET IN YOUR CHALLENGE PACK
+ 30-Day Custom Nutrition Guidelines Booklet RRP $79
+ Ticket to The 30 Challenge Seminar by DPT RRP $120
+ 30-Day Challenge Recipe Book RRP $30
+ Shopping List & Printable Week Planners RRP $25
+ Access to our Online Support Group & Personal Mentoring RRP $350
+ 100's of Recipes & Printable Workout Schedule RRP $97
+ Body Measurements and Tracking RRP $99
+ The NEXT 90 Day Planner by Top Psychologist Alison Hill RRP $197
+ Complete Accountability, Support, Check-ins & Guidance.

+ BOOTCAMP Ticket gets you UNLIMITED BOOTCAMP Sessions for the Month!
YOU get over $997 worth of value packed into one powerful month to Educate and Empower you to achieve the results you've been chasing - All for the price of a cup of coffee a day.
~~~~~~~~~~~~~~~~~~~~~~~~~~~~~~~~~~~~~~~~~~
~~~~~~~~~~~~~~~~~~~~~~~~~~~~~~~~~~~~~~~~~~
WHAT WILL BE COVERED AT THE SEMINAR?
You will be guided through & in some cases have your perception of what you have been lead to believe is "healthy" turned upside down by one of Australia's Leading Transformational Change Specialist, Dave Pow Tabain.
Be prepared to have fun whilst being inspired with how to achieve your best body and mind, step by step without unrealistic or unsustainable methods or fad diets - which you will never fall victim to again.
You'll get to create YOUR custom Nutrition Plan that will suit both YOUR life and taste buds.
So get excited to break away from self-sabotaging eating habits and the self-limiting beliefs that we have all been guilty of letting settle into our lives at some point.
Our Special guest Speaker Dave Pow Tabain will be taking you through 5 of the Key principals... Here's just a sneak peak at 3 of them:
- What to EAT and why... for long term results and energy
- The way we THINK and why we do... eliminate what's holding you back from your full potential
- What to DO training wise and how to save time... get better results with the right approach
~~~~~~~~~~~~~~~~~~~~~~~~~~~~~~~~~~~~~~~~~~
In ONE Month say Goodbye to:
· Non-Existent, or inconsistent energy levels (afternoon slumps)
· Feeling disheartened with your general well-being
· Being confused about what to eat to achieve your goals
· Having a bloated stomach & want answers
· Not knowing where to start in setting a better example for your children. Super important.
· Feeling 'hazy' or unclear. Not Feeling it
· Being underweight/low muscle tone. Needing it
· Conditions such as skin/digestive issues. Sick of it
· Having a 'few too many', a bit too often. Knowing it... Drinking it
· Aches and pains, not caused by injury/overuse. Feeling it
· Having a hard time losing body fat, no matter how hard you try. Seeing it
· That podgy area around the midsection, even if slim elsewhere. Holding it.
· Not knowing or tired of boring training programs that you're just not seeing a change in your body shape. Time to build it
If you can relate to ANY of these points, even though it may be daunting to make the decision to take on The 30-Day Challenge you will be one you'll thank yourself for.
It's going to change your life in ways you'll truly love, feel & see.
Get ready to be a fitter, stronger, happier and healthier you. BS Free.
But that's why this program is the best of it's kind.
~~~~~~~~~~~~~~~~~~~~~~~~~~~~~~~~~~~~~~~~~~
Take a chance and you'll experience what true change feels like.

~~~~~~~~~~~~~~~~~~~~~~~~~~~~~~~~~~~~~~~~~~
Nothing Beats Direction, Accountability and a Proven System that is fun and easy to follow.

It's time to train smart and stress less.

No Challenge, No Change.


It's now or never.

It's go time.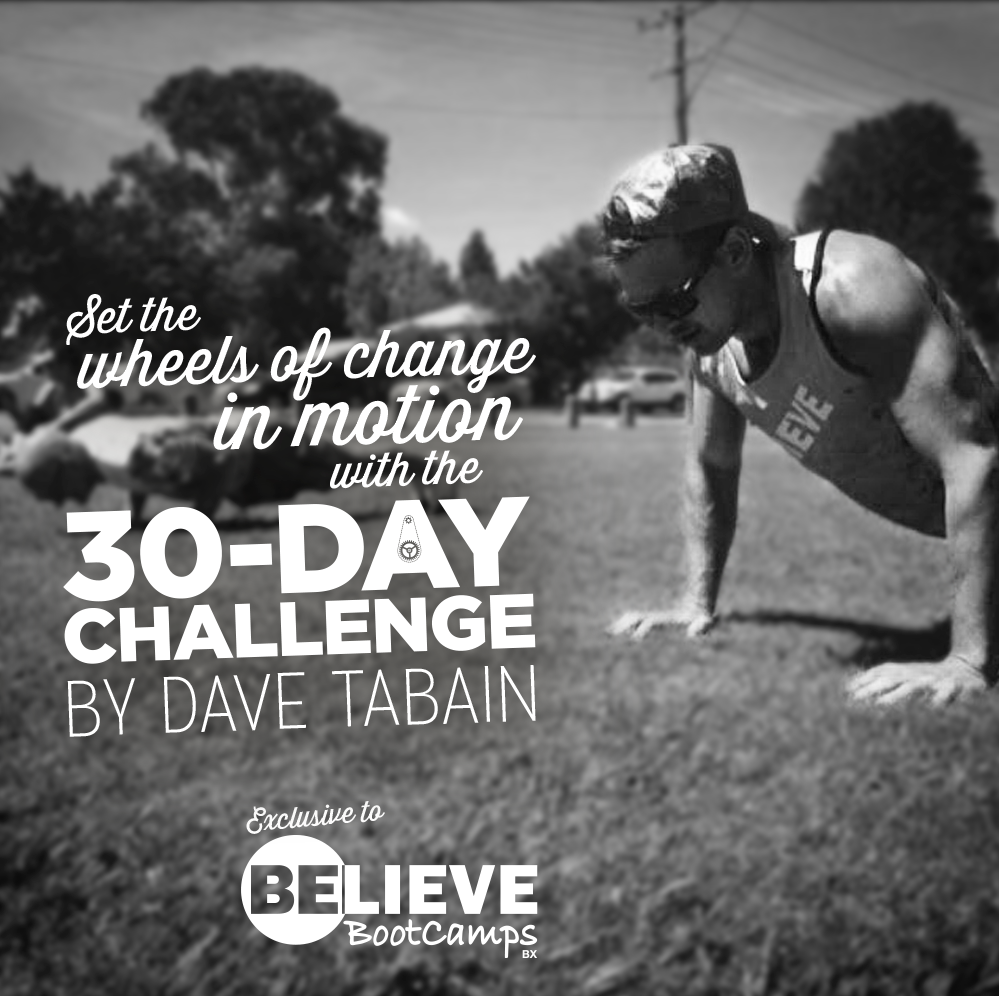 Date and Time
Location
CrossFit 2795
10 Wembley Place
Bathurst, NSW 2795
Australia