Description
The Beginners Mindfulness Workshop can help you reduce stress and anxiety and increase calm naturally.
Discover the pathway to wellness through the most important relationship: the one you have with yourself. Experience greater ease through evidence based mindfulness.
Join us for 2 hours of coaching with an experienced teacher who will guide through a core mindfulness meditation practice, some fun activities and minute meditations to undermine reactivity and create breathing space.
This workshop is experiential, practical and a great introduction to the Mindfulness Meditation pathway. No experience is necessary.
Worksheet and refreshments included.
What are the benefits of Mindfulness?
• Increased feelings of calmness
• Greater self-acceptance & kindness
• Reduced stress, anxiety and depression
• Increased feelings of joy and happiness
• Improved mental clarity
• Ability to regulate emotions
• Enhanced relationships
• Experience greater ease
• Improved performance
The intro workshop includes talks, practical coaching activities, a foundational mindfulness meditation practice and a chance to ask questions. Located in central Camberwell in a studio with easy parking and public transport access for all of Melbourne.
What is mindfulness according to Mindful Magazine? Mindfulness is the basic human ability to be fully present, aware of where we are and what we're doing, and not overly reactive or overwhelmed by what's going on around us.
The benefits of Mindfulness outlined in the American Psychology Association include stress reduction, boosts to working memory, reduced rumination, improved focus, less emotional reactivity, cognitive flexibility, relationship satisfaction, enhance insight and increased immune function.
Mindfulness meditation practise can lead to significant changes in the brain. Improving connectivity to the self regulating region and decreasing the size of the reactive region of the brain.
Our evidence based programs are offered in a secular framework but we acknowledge the teachings draw from the ancient, Eastern wisdom traditions of Buddhism.
The Beginners Mindfulness Workshop is a great introductory level workshop with a friendly local community of like-minded people.
Location: Level 1, 574 Burke Road Camberwell
Date: 25/3/2017
Time: 1.30pm-3.30pm
Cost: $99
Marion Miller Mindfulness Teacher & Life Coach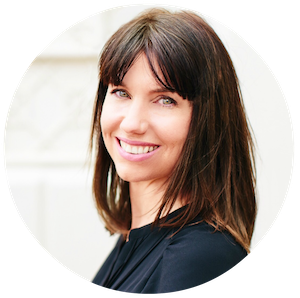 Marion is an experienced Mindfulness Teacher and Life Coach and has practiced meditation since her early 20's exploring many traditions and teachings. Marion works with professionals, parents, and students empowering their personal and professional development.
Marion studied at the Life Coaching Institute of Australia and holds a Life Coaching Diploma with a speciality in Health and Wellness. She did meditation teacher training in 2009 with Matt Young, has been to several retreats and practises dance and yoga. Marion is currently enrolled at MTIA studying the MBSR teaching pathway. Marion has an established practice in Camberwell, Melbourne.

---
TESTIMONIALS
This morning we went to a mindfulness session in this beautiful space. I actually feel surprisingly content and at peace.. Perfect way to spend a Saturday morning!Emily Highfield
Huffington Post on the Science of How Mindfulness Works
In these brain regions, the simple act of practicing mindfulness increased both brain activity and the density of brain tissue:
The anterior cingulate cortex (ACC), which is responsible for self-control. It enables you to resist distractions, to focus, and to avoid impulsivity in order to work efficiently and make great decisions. The ACC is also responsible for flexibility, and people who have problems in this brain area are known to stick to ineffective problem-solving strategies when they should be adjusting their approach.
The hippocampus, which, among other things, is responsible for resilience in the face of setbacks and challenges. The hippocampus is readily damaged by stress, making it a need area for most people. The hippocampus is red/orange in the image below.
Email info@mindfulnessroom.com or call Marion Miller on 0423703960 for more information.
www.minduflnessroom.com