The Awakened Hearts Healing Circle
About this event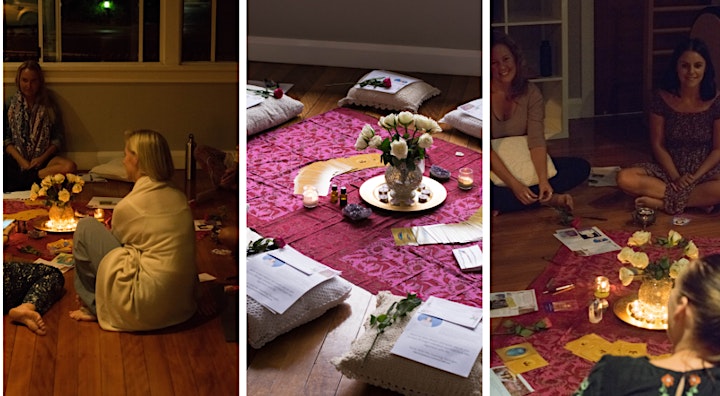 Join Carly Hicks, Northern Rivers based Energy Healer, Transformation coach and Women's Circle Facilitator guiding you through a powerful evening under the Super Full Moon and Total Eclipse on 30th May 2021 at 5.30pm at Sumone Healing Space.
What to expect
This is for the woman who is ready to be held, supported, seen and guided in sisterhood and circle to allow true healing to occur. If you are ready to step into your feminine power, create powerful connections with women and be heard to release and heal than this is the space for you.
I will open the circle through powerful channeled meditation, supporting you through flower essences, journaling, releasing rituals and energy healing to open up and clear your energy, and from there each woman will have the opportunity to be heard, and to be supported in circle. If you are in a space right now where life feels overwhelming, you are seeking more and are ready to be held in sisterhood, than the door is open for true healing to begin
What to bring
Please wear whatever allows you to feel comfortable as we will be in circle on the floor. Also herbal tea will be provided and if you could bring a journal or notebook on the evening.
Who is Carly
Carly Hicks is an Intuitive energy healer, mother and she supports her clients to break free from trauma attached to birth so women can be spiritually free and thrive in their motherhood journey
Instagram - @carlyhickshealer
Facebook - https://www.facebook.com/carlyhicksintuitivecoach