Description
THIS EVENT WILL SELL OUT. PLEASE BOOK EARLY TO AVOID DISAPPOINTMENT ON THE DAY.
This Easter long weekend join us at the AM for a family EGG-stravaganza!
Experience an egg hunt with a difference. Equipped with a trail map and sense of adventure, children search for Australian animals and their eggs in the Museum galleries. Children will discover that chickens aren't the only ones. Many types of animals lay eggs such as frogs, snakes, insects, even dinosaurs! Here at the AM we celebrate Australia's endangered bilbies over bunnies with every child receiving delicious Pink Lady Chocolate Bilbies and an encounter with a real one on completion of the trail. Proceeds from the chocolates are donated to Save the Bilby Fund. More information about Save the Bilby Fund is found below or visit http://savethebilbyfund.com/
Please share your photos with us #australianmuseum #bilbiesnotbunnies #savethebilbyfund
Dates: Saturday 15 April & Sunday 16 April
Time: 10 AM – 2:00 PM. Start times every 30 minutes with last session beginning at 1:30 PM.
Ages: 4-12 years (recommended)
Cost: $13 Members; $15 Non-Member child. Bookings essential. Adults are free after general admission. https://australianmuseum.net.au/admission
Price includes:
Trail map
5 x 20g chocolate baby bilbies per child
Meet the real Easter Bilby (photo opportunity so bring your camera!)
Experience Henny Penny Hatching baby chicks and eggs in incubators
Trail takes around 30 minutes to complete
Meeting Point: Atrium (G)
Special note: Children need to be accompanied by an adult. Please arrive at least 5 minutes before your session start time.
No refunds. Transfers need to be made at least 72 hours in advance, subject to availability and staff discretion.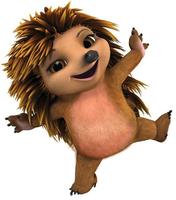 Bilby Conservation
Status
Bilbies were common in many different habitats throughout Australia until European settlement and occupied more than 70% of mainland Australia. Predation, predominantly by European red foxes and feral cats, resulted in bilby populations now only occurring in the isolated arid and semi-arid areas of Western Australia, Northern Territory and Queensland. It has disappeared from 80% of its former range.
In March 2015, Save the Bilby Fund initiated the Greater Bilby Recovery Summit. It brought together 39 experts who represented 29 stakeholder groups involved in bilby conservation.
The Fund is committed to delivering on the 2015 summit report and interim conservation plan and currently acts as the Secretariat for the National Greater Bilby Recovery Team and is working with all stakeholders to develop a new National Recovery Plan for the species based on the outcomes of the Summit.