Description
We are delighted to present a unique opportunity to hear CEO of the Australian Energy Regulator (AER), Michelle Groves, speak about the role of the AER in a transitioning energy regulator.
How does the Regulator support industry participants and customers? What are the key bodies of legislation and rules that it enforces? How is the Regulator adjusting to changes occurring in the energy sector? What are the key challenges for the regulator in the current environment?
Professor Samantha Hepburn, on behalf of Deakin Law School, is pleased to present Michelle Groves on Tuesday 5th June at 10am. Venue is kindly provided by Corrs Chambers Westgarth at Level 25, 567 Collins Street, Melbourne.
Who should attend? This presentation is relevant for all DLS students. The vital importance of energy to almost every aspect of the Australian economy highlights the importance of all legal practitioners in having some awareness of the process of governance for that sector.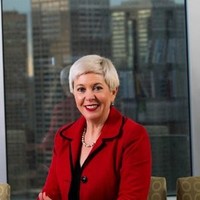 Michelle Groves is the chief executive officer of the AER. She has held this position since May 2005. Michelle has over twenty years experience in implementation of national competition policy, energy market reform and utility regulation.
Prior to joining the AER, Michelle worked at the National Competition Council, principally in the areas of energy reform and third party access to essential facilities.
Michelle has degrees in history and law from the University of Western Australia and a masters of law from the University of Melbourne.