Description

Two Big Events Over Two Days

DESCRIPTION




THE AUSTRALIAN CIRCULAR FASHION CONFERENCE
The annual ACFC is Australasia's leading business event on sustainability. The conference will attract
over 500 business leaders from the largest multinational companies in the Australian + New Zealand industry.
---
CIRCULAR STRATEGIES WORKSHOPS
One full day of workshops on the key pillars of the circular economic/design wheel.
Each workshop is run by a the lead keynote speakers from the conference and co-facilitated by a local expert.
---
SPEAKERS
Megan Meiklejohn - Eileen Fisher, New York
Elin Larsson - Filippa. K, Stockholm
Tim Loftus – Sustainable Marketing
(ex-Kathmandu), Christchruch
Giusy Bettoni - C.L.A.S.S, Milan
Christian Dreszig - Bluesign, St Gallen
Dana Davis + Celine DeCarlo - Mara Hoffman, New York

PLUS
Dean Jones - Glam Corner, Sydney
Monique Halliday - Australia Post, Melbourne
Cr Jess Miller – City Of Sydney
Matt Davis - Salvos, Melbourne
Brooke Summers - Cotton Australia, Sydney

SPECIAL WORKSHOP GUESTS
Ollie Milliner - Kathmandu, Christchurch
Julie Brown - The Sustainable Apparel Coatlition
CONFERENCE SCHEDULE:
THURSDAY 21ST MARCH, ST KILDA TOWN HALL
8.00am Registration
9.10am KEYNOTE PRESENTATION 1
10.30am KEYNOTE PRESENTATION 2
11.15am Hackathon Grand Finale
1.00pm KEYNOTE PRESENTATION 3
2.15pm Fireside Panel + Forum
3.00pm KEYNOTE PRESENTATION 4
4.15pm Ehtics Pow-Wow Talk
4.30pm KEYNOTE PRESENTATION 5
5.15pm Closing Remarks + Finale


ONLY 35 TICKETS LEFT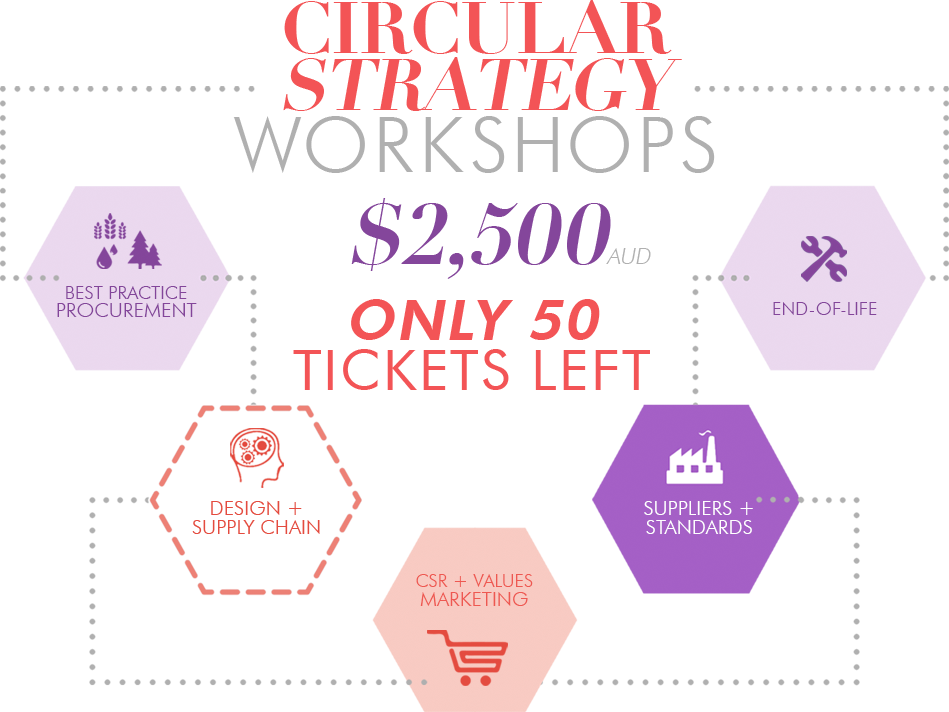 WORKSHOP SCHEDULE:
FRIDAY 22ND MARCH, 180 Londsdale Street Melbourne
8.00am Registration + Introduction
8.40am Workshop 1 | Best Practice + Procurement
10.05 am Workshop 2 | Design + Supply Chain
11.45pm Workshop 3 | Suppliers + Standards
2.05pm Workshop 4 | CSR + Marketing Values
3.30pm Workshop 5 | Stewardship
4.50pm END + RECAP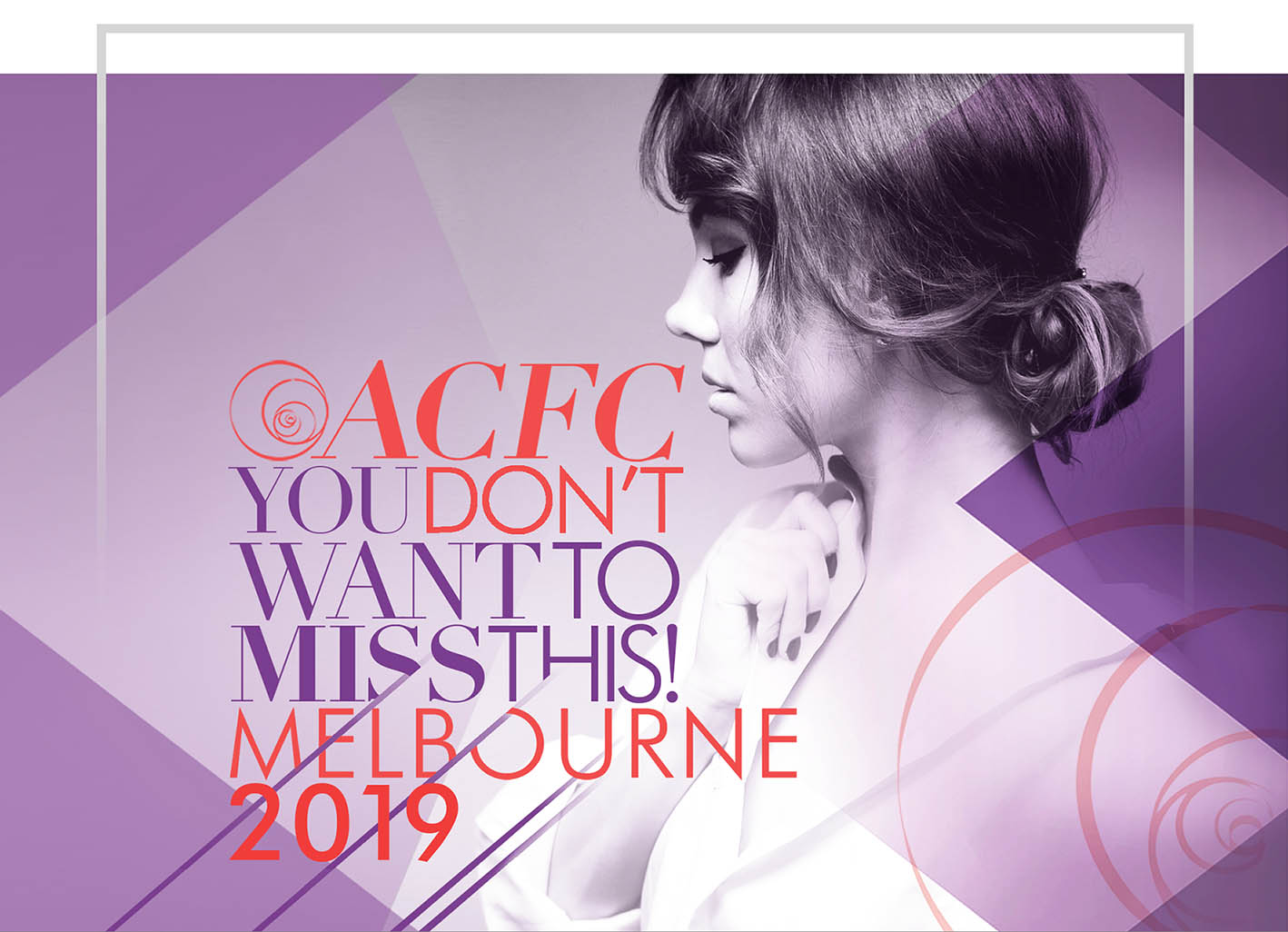 Organiser of The Australian Circular Fashion Conference 2019
The Australian Circular Fashion Conference was established in 2018 by a group of industry advocacy specialists and Australia's most renowned sustainability experts. The aim of the annual conference is to get key stakeholders in the industry to join forces to build economically viable means to practice sustainable and circular manufacturing practices.