The Australasian Bioenergy and Bioproducts Symposium (TABBS) 2017
Description
The theme of the Symposium, to be held in Brisbane on October 20th 2017 is The Bioeconomy - It's getting hotter in the Tropics! Click here to view the programme.
With the substantial focus that the Queensland Government – and industry are placing on the 'bio-future' of Queensland, TABBS provides an excellent platform to ensure that the opportunities of the bioeconomy are leveraged to deliver their maximum potential.
The Symposium will bring together key international industry stakeholders including fuel and energy companies, agricultural companies, investors and funding agencies, transport and airline industry representatives, bioenergy researchers, program directors, and policy advisors, among others.
Approximately 40% of the world's population live in the Tropics, and as a tropical/subtropical economy, we are well situated to deal with increasing demand for solutions that provide environmentally sustainable and healthy living conditions.
In particular, we are well placed to address issues such as how we will feed and fuel the world as the population rises and resources decrease?
In Queensland, businesses and research organisations have developed specialist skills and expertise to leverage the opportunities for Bioenergy and Bioproducts that the Tropics offer. Companies, investors, researchers, and policy makers must work together to realise the full potential of the Tropical Bioeconomy. TABBS will assist participants to see the opportunities and threats we face, in order to sustainably and commercially develop and transition innovations from research to market, all the while addressing global issues in an environmental, social and economic context.
Both State and Federal Governments have identified that developing a Northern Australia is an important nation building initiative and TABBS 2017 will bring together key national and international political, industry and academic stakeholders to explore how to capitalise on our strong research capabilities.
With the world-class capabilities of our Membership base, we are well placed to address issues such as energy independence, food security, better health outcomes and environmental processes - all of which need to be kept in balance to reach a sustainable and prosperous social and economic future.
LSQ believes that strong partnerships are vital to achieving this once unimaginable future, where the private sector with the innovation and capital – and the public sector with consistent policy support work together as one.
If you believe you are able to contribute to this important work – please take the time to make a submission to be considered for the program. If you prefer to be a supporter in other ways – please see our supporter pack for the many options we have available – and of course, we want to see you all at TABBS in October 2017.
Click here for sponsorship packages and additional event information.
The Globally Engaging Networking Event (GENE)
Following on from TABBS, GENE is a prestigious event attended by many in the industry - bringing together a number of key Australian, North American, European, Asian and Canadian Life Sciences Leaders, for an evening of networking, entertainment and awards. TABBS delegates are entitled to complimentary GENE registration.
Click here to visit the GENE event page.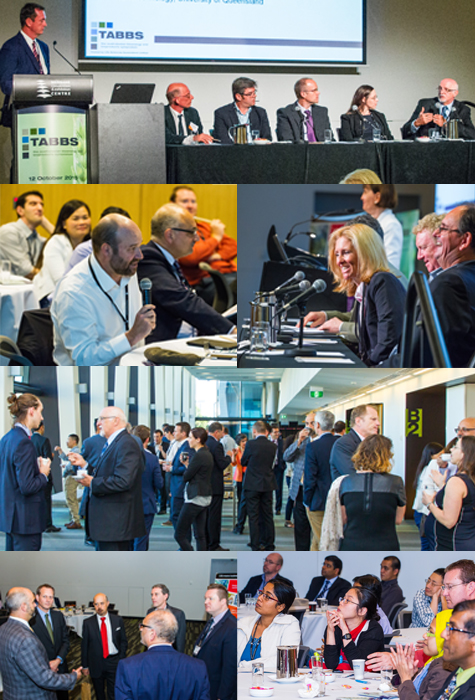 Images from TABBS 2015.